Several seasons ago we sent a few dozen skeins of our New Mexico organic yarn to our friend Roy Kady in order to be hand painted. We received a wonderful care package this month filled with gorgeous skeins from the Navajo Nation that we want to share with you as a little holiday present.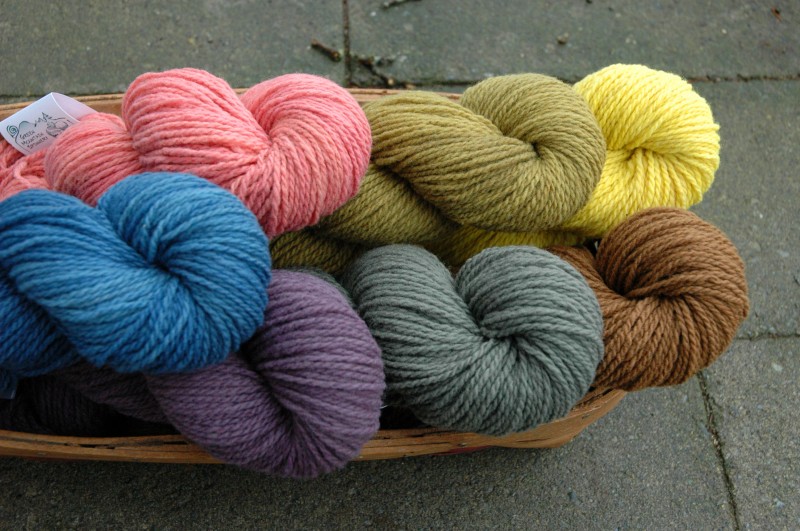 We have small quantities of limited edition Hand Painted New Mexico Organic – a 100% Fine Wool (Rambouillet) grown in New Mexico and hand dyed by the indigenous Diné (Navajo) community.
Using traditional methods of dying has resulted in a subdued palette of natural tones that reflect the high desert environment of the American Southwest. The skeins are named for the plants used to create each hue.
Even more exciting, part of the proceeds from the sales of these skeins will benefit the artists who painted them, allowing us to give back to the Native American community that is such a vital part of our heritage.
We hope that you'll take a look at these skeins on our website, or visit our little shop to enjoy the colors in person. They are $15 each and will disappear quickly.