Knitting with friends is so much fun.  A couple of weeks ago, several of us at the Spinnery cast on for the Fringe Association's most recent "hatalong" project: Seathwaite designed by Kate Gagnon Osborne.
We each selected a couple of skeins of Spinnery Mountain Mohair and got knitting.  We compared progress and had a small competition to see how quickly we could go.  We finished faster than we might have done if we weren't all working together.
This week our finished hats were blocked and we wanted to share the fun with you!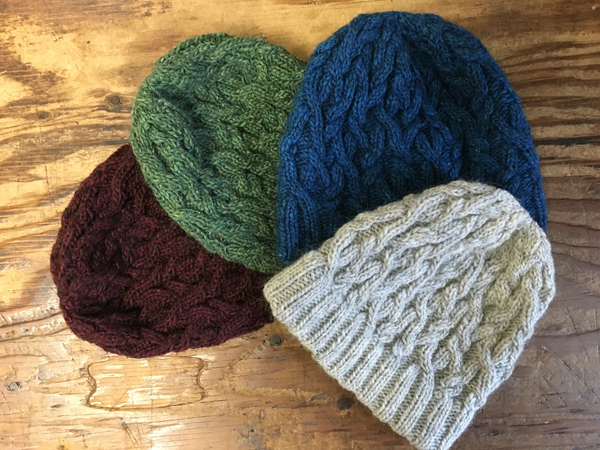 From left to right we have Maureen's hat in Claret, Kate's hat in Fern, Larisa's hat in Blueberry and Megan's hat in Blizzard.  As you can see the mohair blend creates a soft halo that does not compete with the clarity of the cable details.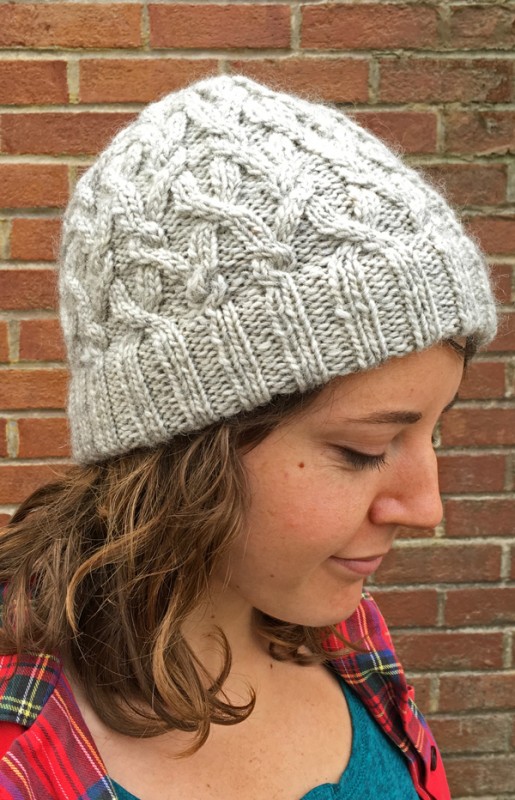 This cabled beanie is created with a rolled brim for extra warmth for your ears.  It is as warm and cozy as it looks.  We had a bit of fun with our photo shoot hoping to show you every angle.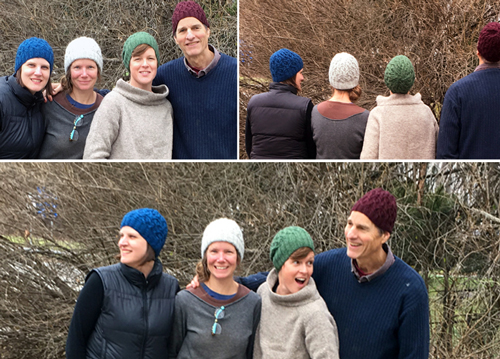 Kate made a small modification to her hat and instead of using a provisional cast on and rolling her brim, she left it long for a more slouchy version.
We hope that you'll share photos of your hatalong projects, we'd love to see how you make the pattern your own with your yarn and color selection and any potential changes for a perfect fit.