Our undyed skeins are very special to us.  We think that they best illustrate how beautiful fiber can stand without adornment.  How could we better to honor the gift of glorious fiber that sheep such as these provide us?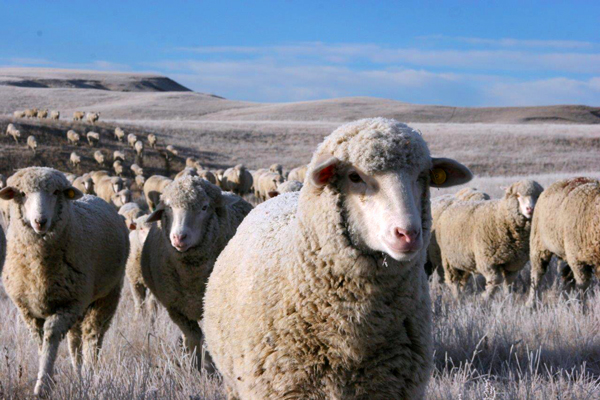 This is a photo of  Tom & Jody Courtney's flock, whose Targee fiber is an integral part in many of the yarns we spin.  Their flock of 270 sheep are their pride and joy.  We look forward to hearing how their flock thrives now that they are overwintering the animals and are in the midst of their first lambing season this spring.
Coincidentally, the newest issue of Pompom Quarterly is now available and it features 9 new designs from around the world that all feature un-dyed yarns.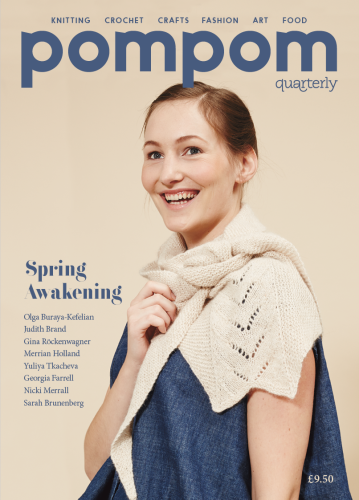 The absence of color focuses the attention on the stitches and the glorious character of the yarns.  These patterns feature clean lines and crisp texture that are all the more apparent thanks to the yarns selected.  We couldn't be happier with the focus of this issue because we hope that it may inspire you to take a closer look at some of our un-dyed yarns.
Three of the tops in this collection call for DK weight yarns: Equilibrium designed by Gina Röckenwagner, Right Angle designed by Georgia Farrell and Riveret by Merrian Holland.
We have several yarn options that are worth considering.  Our Alpaca Elegance is a 50/50 blend of un-dyed fine alpaca and wool.  The alpaca comes from younger animals living on farms here in New England and the Targee wool comes from animals grazing along the Front Range of the Rockies like the Courtney's sheep shown above.
For those of you living in areas where the snow is continuing to fall, you may want to consider this warmer yarn for it's soft sheen, delightful drape and soft neutral palette.  Our woolen spinning process ensures that these skeins are lofty and elastic with a stretchy give that is a pleasure to the touch.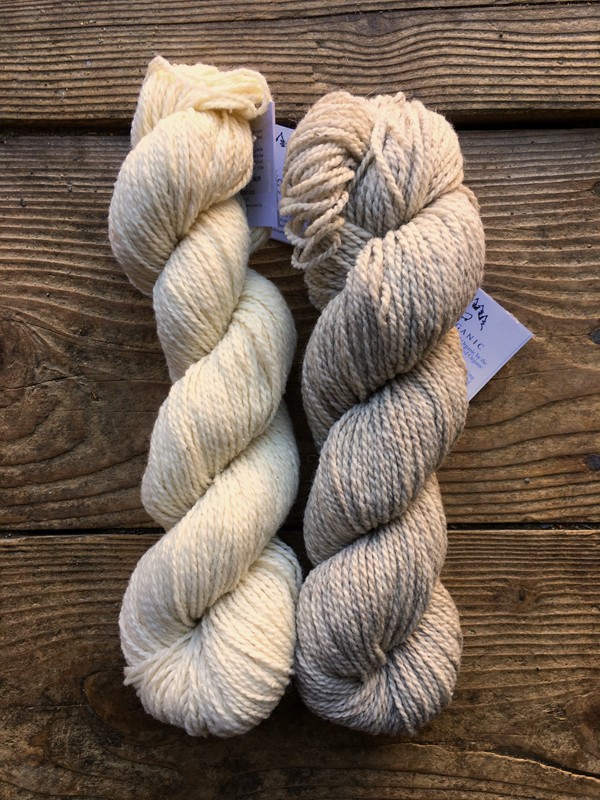 Our New Mexico Organic yarn will offer you a lighter weight option.  This yarn is spun from Rambouillet fiber shorn from organically raised animals living in New Mexico.  Our spinning process maintains the organic status of the fiber as it is made into yarn and ensures that the natural characteristics of this delightfully crisp wool comes through in the skein.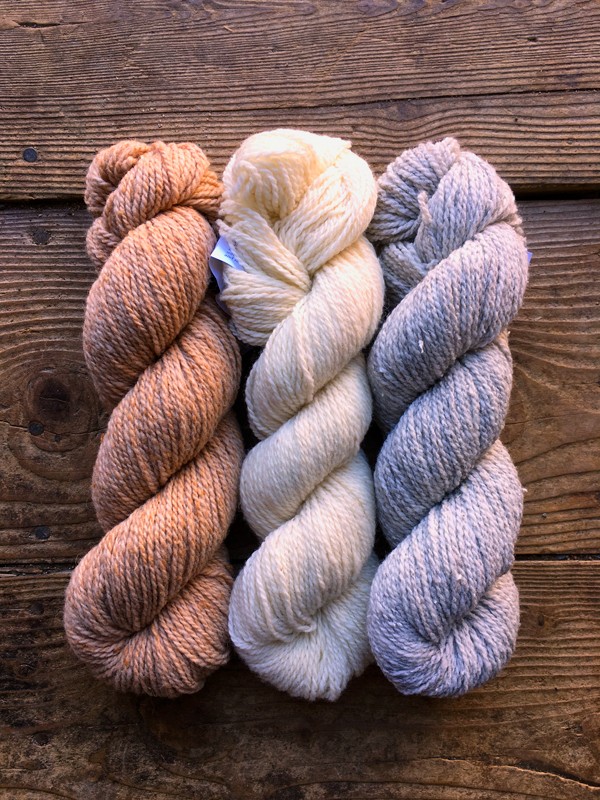 For those of you in warmer climates, you may prefer to work with our Cotton Comfort.  We create three neutral colorways of un-dyed Cotton Comfort that work nicely to round out the color palette we've created for the line.  Since these skeins skip the dyeing process, the qualities of the organic cotton blended with the soft Targee wool comes through.  We feel as though these skeins are just a bit softer to the touch than the skeins sent out to be dyed.
And the fun doesn't stop there!  The 16th issue of Pom Pom also includes four accessory patterns calling for fingering weight yarn options: Imitation, Perpendicular, Striated, and Unfold.  Our 2-ply Sock Art  yarns would work beautifully for these!
Meadow is a 50/50 blend of fine Targee wool and soft kid mohair.  This yarn is soft, squishy and a pleasure to the hand.  This delicate creamy white will compliment virtually any outfit and complexion.
And Forest's blend of 70/30 fine Targee wool and Tencel results in a yarn with clear stitch definition and lovely drape; a perfect choice to highlight your carefully crafted stitches.
We hope that you'll take a second look at un-dyed yarn and perhaps consider one of the lovely patterns featured in the newest Pom Pom collection that do such a wonderful job of making these creamy whites so compelling that color just isn't necessary.