We have now launched two annual Mystery Project Clubs.  In 2016, we created a club featuring gorgeous color work hat patterns designed by Melissa Johnson.  This year's Club has featured four textured infinity cowl patterns.  (These beautiful designs will become available in January, 2018).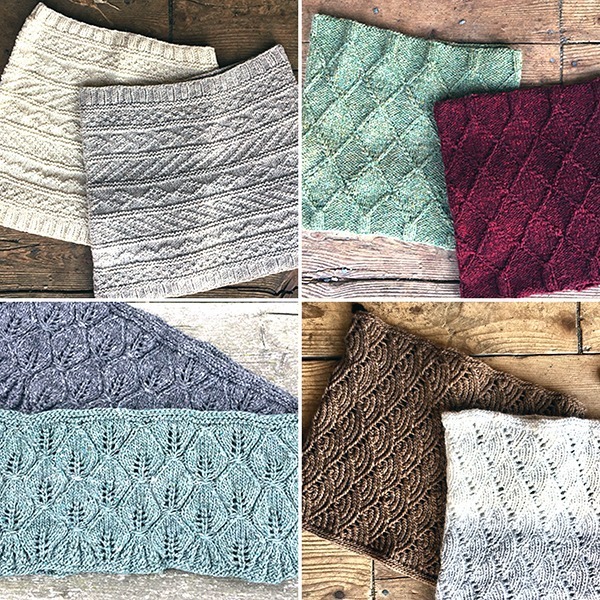 Next year, we're trying something new! Our 2018 Project Club will feature four projects that pair some of our yarns with those that we spin for our custom customers. With each mystery project, you'll work with two yarns, both created here at the Spinnery; a custom spun yarn and one of the yarns we've created for our shop.
Along with your beautiful handcrafted item, these projects will give you a unique opportunity to learn a little bit more about the fiber producers we work with and the wonderful fiber and yarns that they are bringing forth.   All of the skeins we produce at the Spinnery have a unique story and we look forward to sharing the details of a few carefully selected yarns that we think you will love working with.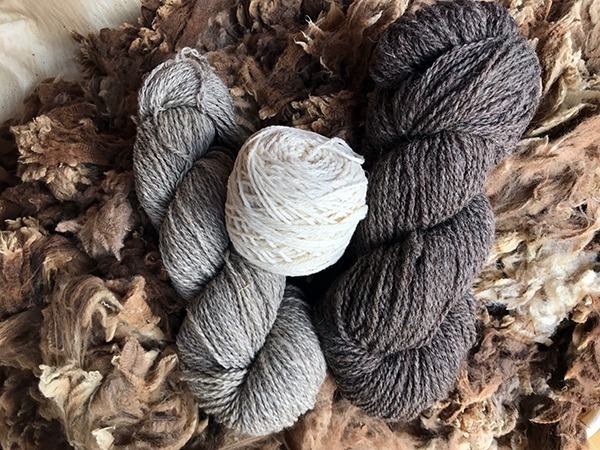 Each project will create a different kind of accessory. And as a Project Club member, you'll have exclusive access to these patterns until they are made available to the public in 2019.
Members will receive four exclusive projects sent quarterly. Shortly before delivery you'll receive an email revealing the details of the project and a choice of color options to work with. Your four project packages will include the pattern, all the yarn needed to complete your project, and a little gift. Their first delivery also includes a Spinnery project bag to keep everything organized.
Membership is $192 and open for a limited time. You'll want to sign here up before Friday January 12th, 2018.
We can't wait to share these beautiful projects and delightful yarns with you. We hope that you'll decide to join the fun!