We're excited to launch a limited edition yarn this week that features fiber sourced from nearby New England flocks!  Our new undyed  4-Ply Nor' Easter is our version of a farm yarn similar to the beautiful skeins we create for growers around the country.
These skeins combine fine and medium wool of various shades. And the 4 plies blend these into a sometimes subtle and sometimes striking variegation that reflects the snowy white and misty greys of the our landscape in winter.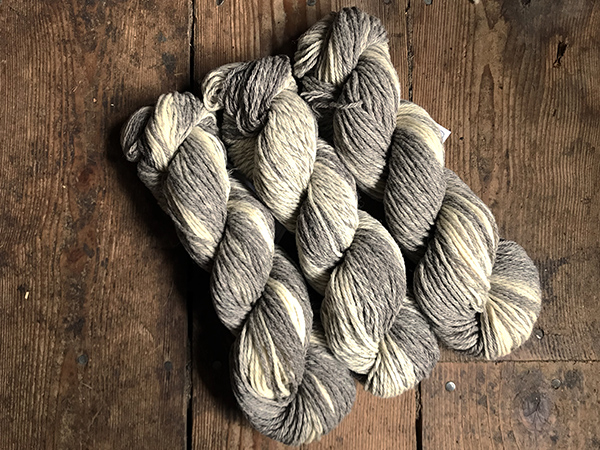 This variegated yarn includes blended wool from Rambouillet, Corriedale, Romney and Friesian sheep located in Vermont, New Hampshire and off the coast of Massachusetts.  These hearty animals grow fleeces that are perfect protection against winter storms.  The beautifully balanced twist of this yarn's four plies ensures a sturdy construction that will retain crisp stitch definition to make your knitwear last for generations.
We spun up a very limited quantity of this delicious yarn, so you'll want to grab what you can from the 100 or so skeins we have available.  We do hope to make another batch of this yarn in the future, but due to the small sizes of typical New England flocks, we expect that every batch we make of this yarn will include a slightly different fiber content.  So act fast!
And to ensure that you have a pattern in mind for these skeins, we have a new pattern from Larisa Demos to share with you!  Her Whitinsville Hat calls for a single skein of our 4-ply Nor'easter.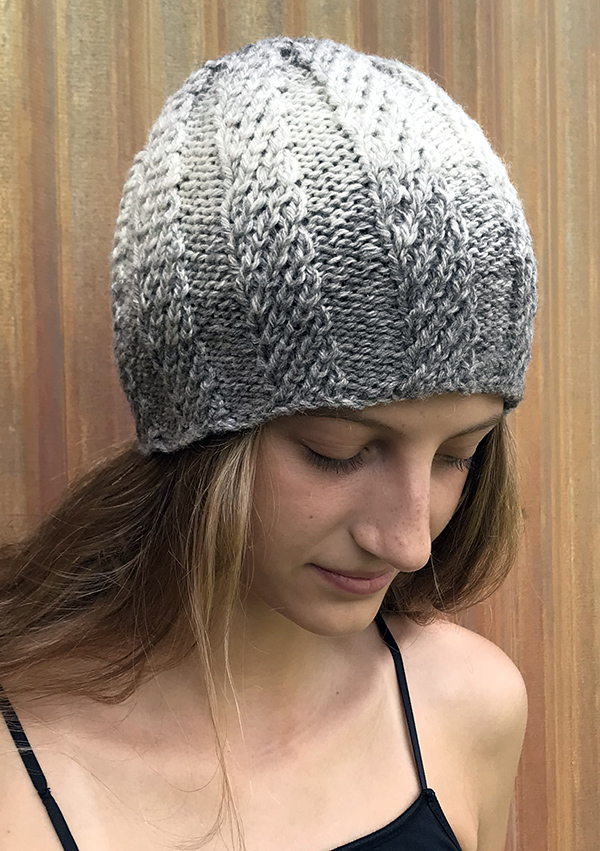 Whitinsville, MA was founded in 1835 by Paul Whitin and his sons. Their mill became one of the largest textile machinery companies in the world and operated for over 135 years. Both our spinning frame and plying machine proudly display the Whitin stamp; and they wind our spun fibers around wooden bobbins in a twisting pattern that is reminiscent of the spiraling ribs of this beanie.
Knitting this hat with our yarns made from New England sourced fibers can connect you directly to this rich history of fiber manufacturing that is still a part of life here in Vermont.  And what better way to celebrate the beginning of Fall?