Last week our new Nor'easter Bulky yarn made its debut at the 2nd annual Boston Farm to Fiber Festival.  And it was a hit!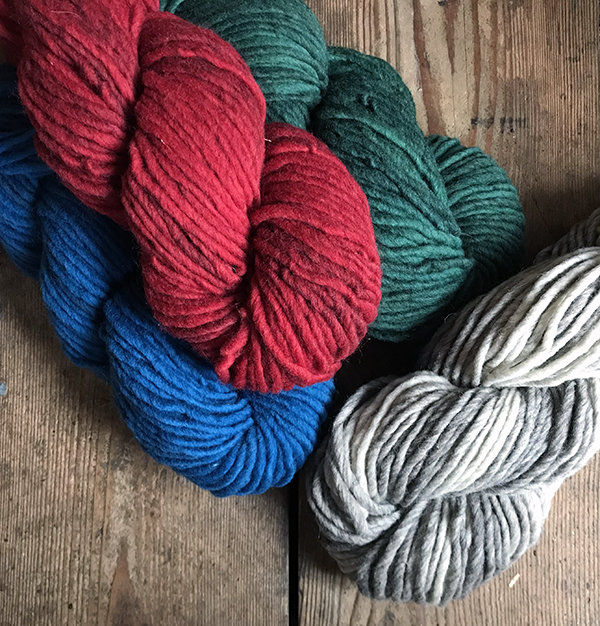 Who wouldn't love a great big skein of single ply wool spun with a natural variegation that looks terrific on its own and really remarkable when over dyed.
We have a limited supply of this first batch of Nor'Easter Bulky.  You'll find the natural skeins on our website here and you'll want to stop by or call the shop to see what remains of the limited number of hand painted beauties remain from the selection pictured below.
These skeins are spun from a special blend of 100% New England Wool from nearby flocks raised within a 200 mile radius of the Spinnery.  This batch includes blended wool from Rambouillet, Corriedale, Romney and Friesian sheep located in Vermont, New Hampshire and off the coast of Massachusetts. These hearty animals grow fleeces that are perfect protection against winter storms. And we think that the loft of this yarn's single ply will provide cozy warmth while knitting up in a flash!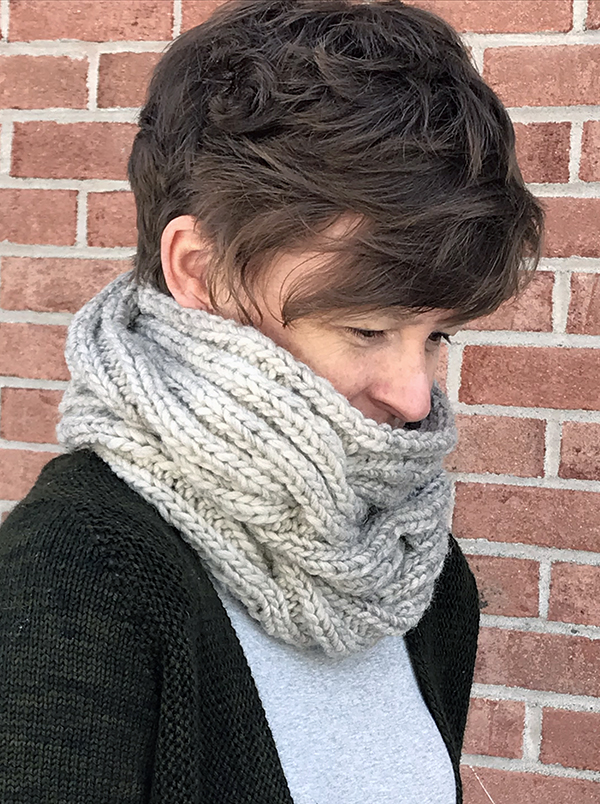 Larisa Demos whipped up a two skein pattern with this yarn that she's named Onding.   Onding is a Scottish word that roughly translates to imminent harsh weather. When the forecast predicts a storm that inspires us crafters to curl up with needles and some warm wool, you'll find that this smooshy cowl is a perfect fit. We hope that this reversible ribbed and cabled confection helps you maintain your cozy comfort when you head outside into winter's worst.
This yarn has a similar gauge to our Capricorn yarn (which is made with a wool and mohair blend), so you can substitute it for quick knit patterns that call for our Capricorn, such as the Capricorn Caps, Cowl Up, Granite Cap, and Steps & Ladders.
While winter storm warnings continue to pop up in the forecast, you may want to cast on with this deliciously warm single ply for an accessory or two that will keep you cozy while you knit it up and then wear it out and about!