We are getting excited about the upcoming I-91 Shop Hop that will run from Thursday June 26 through Sunday June 29, 2014.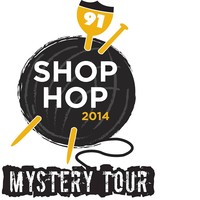 Stop in your participating LYS and purchase your Shop Hop passport for $5. Along with your passport you'll receive a tote bag with the map and details about each of the eleven fabulous shops.
Get your Shop Hop passport stamped by visiting the participating shops over the 4-day Shop Hop weekend.  Every time you get your passport stamped you will be entered to win the Daily Door Prize at that shop. A total of 44 door prizes will be given out to participants!  By visiting all 11 shops you will be entered into a drawing for the fabulous Grand Prize, which includes gift certificates for the 11 shops, as well as yarns, needles and other goodies.
Here's your chance to explore new yarn shops and win some great prizes. You can complete the Shop Hop all in one day, or make it a weekend event.  Along with all of the fun prizes, you'll be able to pick up clues to a mystery pattern at each of the shops.  That way we can all share the fun.
You can learn more about the event on the 1-91 Shop Hop Facebook page and their Group page on Ravelry.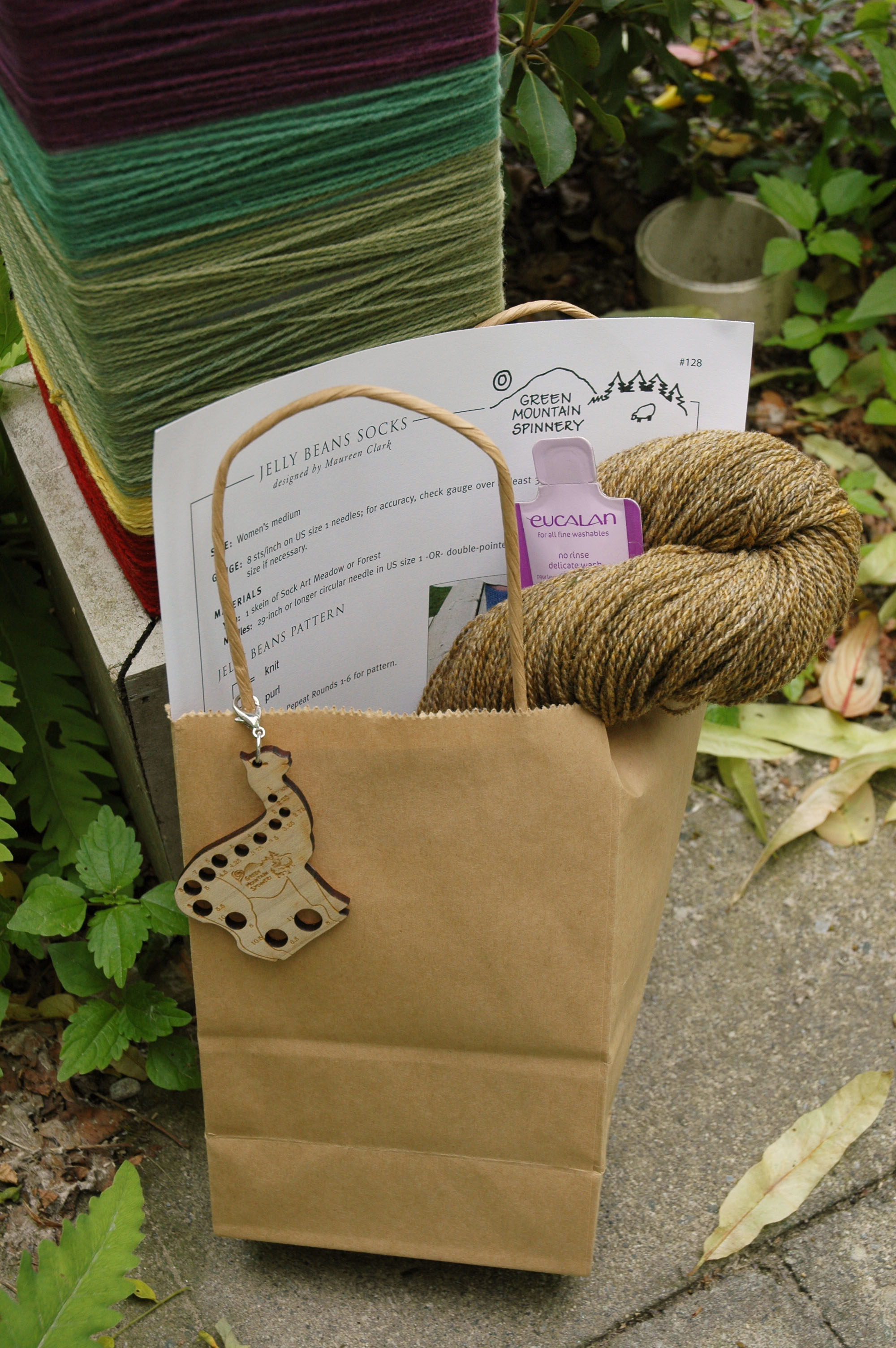 This year's theme of gold and black mystery is a fun one.  In honor of this, and Kate's insistence on referring to the Shop Hop as a Sock Hop, we will be offering an exclusive kit that includes a skein of our deep gold Sock Art – Forest yarn, a packet of lavender Eucalan, a darling needle gauge, and your choice of one of three Spinnery sock patterns that can be created with your new skein.  All of this for under $20 (including Vermont sales tax)!  This offers you a savings of over 60%
If knitting socks is not your favorite, you might find a pattern to your liking among the FREE Ravelry pattern selections of over 700 shawl patterns that could be knit or crocheted with the included skein.
While you are here in Putney, VT you may want to find a comfortable spot for a meal, a snack, or to cast on without delay.  We recommend our favorite local spot: the Gleanery for a delicious lunch or dinner.  They are open from 11:30 am – 9:00pm Thursday – Saturday and 11:30 – 8pm on Sunday.  Basketville is another great spot for a quick visit that could provide you with beautiful storage for your new yarn!
We can provide you with local maps and more tips for a wonderful adventure when you visit.  We can't wait to see you!