Last weekend's I-91 Shop Hop was a hoot!  It was great fun meeting new friends and introducing them to what we do here at the Spinnery.  Many of our first-time visitors didn't realize that we make everything that we have available in the shop.  From fleece to skein we do it all right here!
As time permitted, we brought as many folks as we could out back into the thick of things so that they could see the different stages of our production process, and all of the amazing old machinery that makes it possible.  If you missed your chance, you can learn a bit more about the Spinnery on our virtual tour.
But you just can't beat the real thing, so plan on coming back as soon as you can and we can bring you "behind the scenes".  Bring your 15% off coupon for extra savings in the shop from now until the end of August.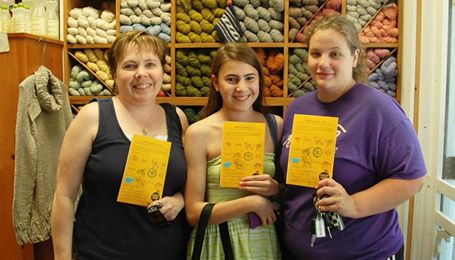 More Hoppers than ever turned in their passports with us this year.  We hope that all of you on the Hop enjoyed your adventure, and that you used the trip to reconnect with friends, find new yarns and patterns, and get inspired by all of the beautiful finished projects you saw along the way.
Many of you will be casting on for the Shop Hop's mystery KAL project.  We know that you'll find some great support on the discussion board that you'll find here.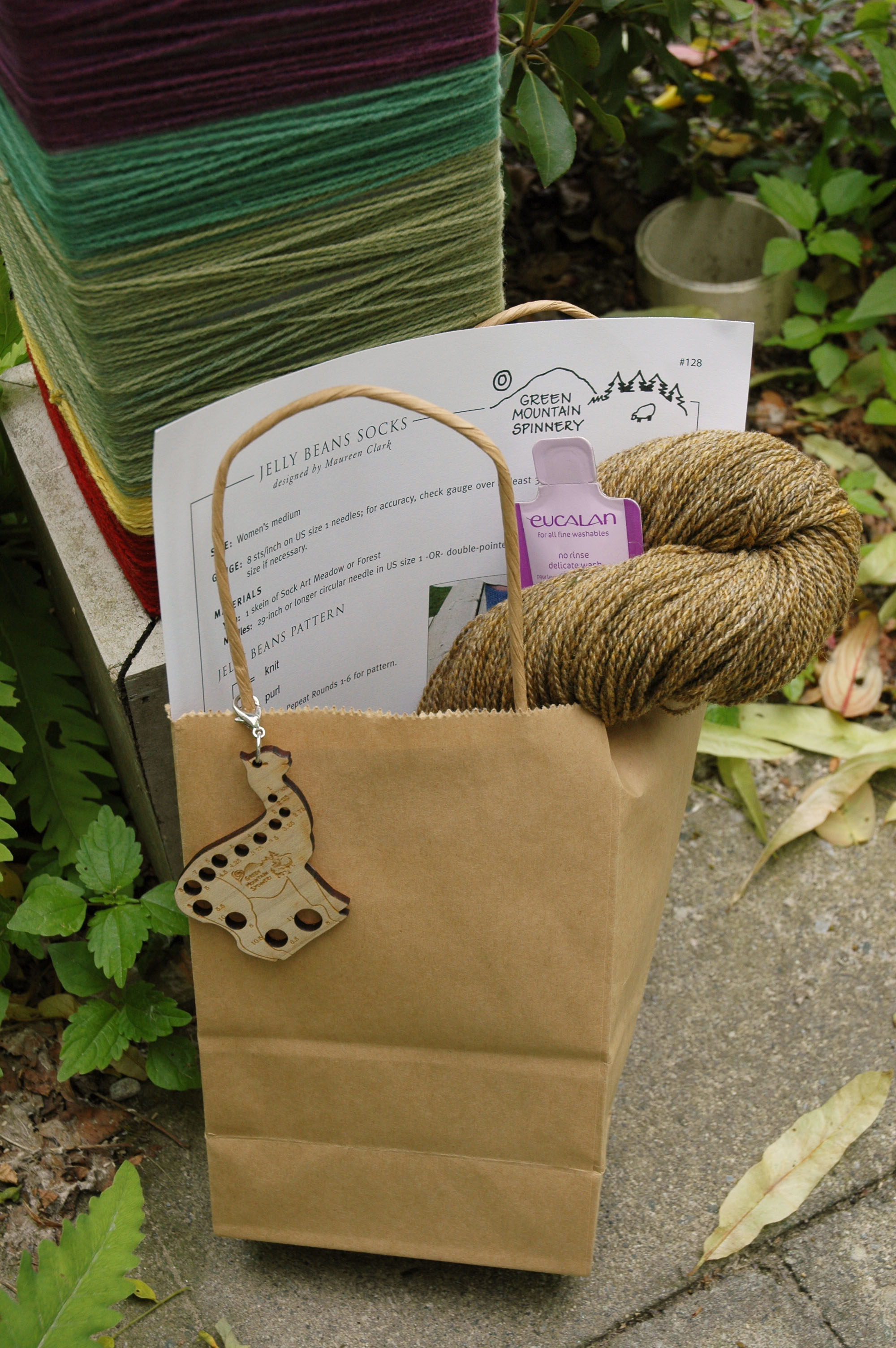 Many of you took home our special "Sock Hop" kit.  We wanted to be sure that you had the link you needed to browse the FREE shawl and scarf patterns that we found on Ravelry that could be used to make something not "socky" with your new skein of yarn, if you so choose.
We hope that all of you who visited will join our group on Ravelry and share the details of what you create with our yarns.  We can't wait to see what you want to work on.
And we have some exciting news to share with you!  Keep those tote bags that you were given to you along with your passport…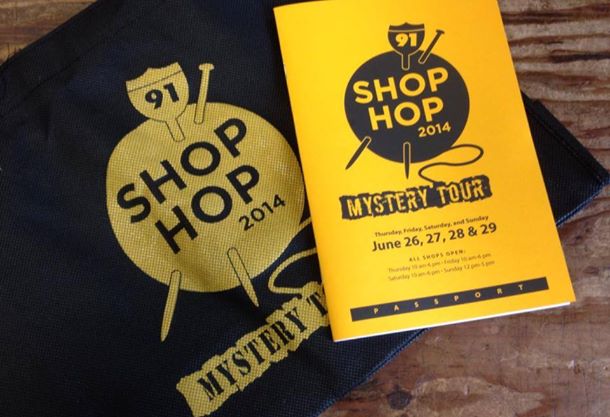 A mystery sale has been planned for Saturday March 14th, 2015.  Visitors who bring their totes to the sale will be eligible for special savings that we'll be able to tell you more about in upcoming months.
We would like to thank all of you who participated, as well as the wonderful sponsors who generously contributed to the 44 goodie bags that were raffled off this weekend.  I think it's fair to say that a great time was had by all!