Last weekend a wonderful group of crafters converged here in Putney and spent three lovely days learning as much as possible about the brioche stitch from our friend Nancy Marchant.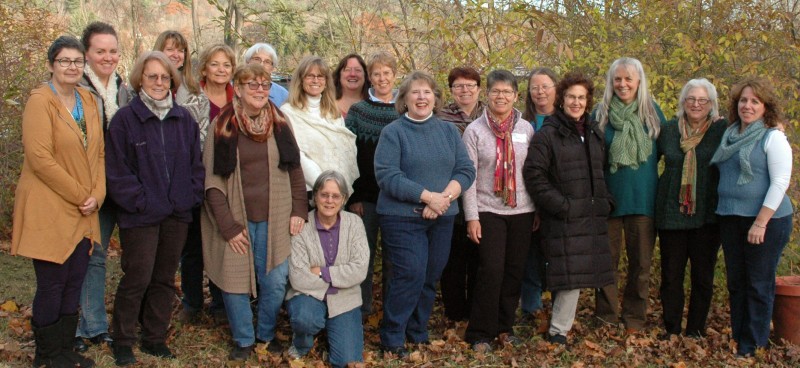 She is an inspiring teacher whose patience and devotion made our lessons fun and very informative.  She has spent the last 10 years exclusively knitting brioche and her passion for this technique spread through the room like wildfire.  Getting an exclusive sneak peek of samples of her newest patterns was a special bonus.
Her newest book that includes these patterns is due to be released early next month.  Her wraps and scarves combine stunning vibrant yarns of all kinds with hypnotizing stitch patterns that are in fact not as difficult to execute as you might imagine.
It was wonderful to see such a rich variety of pattern variations and textures created with the basic brioche techniques that we covered in our workshop.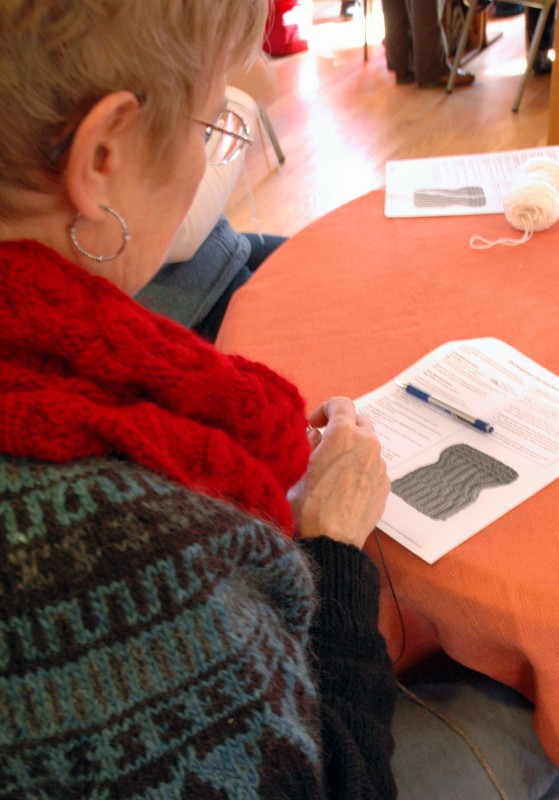 Here you can see our friend and fellow student Donna (modeling her beautiful Gulfoss sweater) working on the first swatch of the workshop.  This lesson allowed us to practice increases and decreases in a single color.  After lunch, we tried our hand at two-colored brioche.
After a few more hours of instruction, Maureen was able to dive into Nancy's Hegg Braid Brioche Scarf.  Beautiful!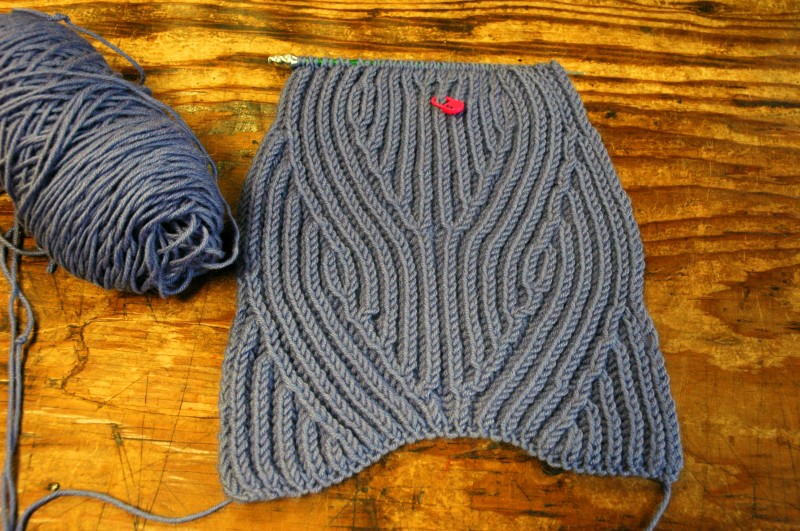 And Eric has started a deliciously cozy brioche textured cowl that will be a delight to wear through our coldest months this winter.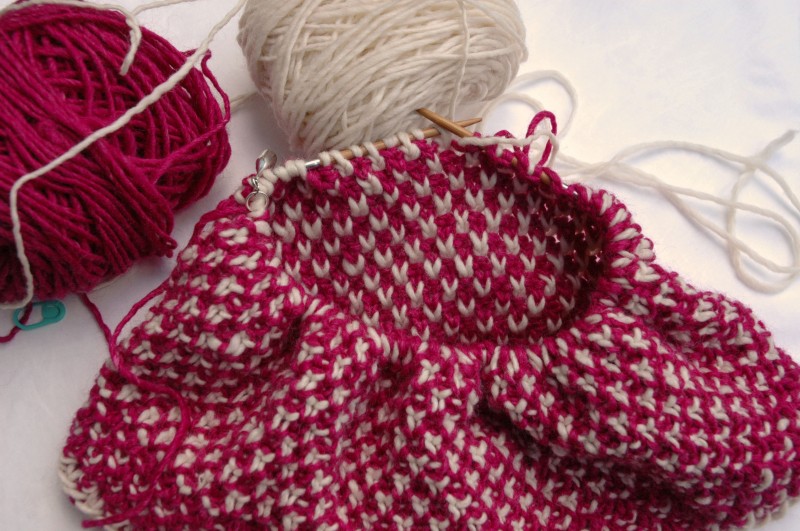 It was a delightful weekend and we want to thank everyone who was a part of the fun.  We'd also like to extend a very warm thank you to Nancy for her excellent instruction.  It was a pleasure to learn from her and she has probably inspired more than one of us to visit her hometown Amsterdam with her wonderful anecdotes.
We are already looking ahead to our Spring gathering and hope to be able to lure Lorilee Beltman here to Putney to teach us about her remarkable vertical stranding techniques.  We will share more details with you about that as soon as we can.