Maureen, Kate and Lauren have headed South to Maryland and are setting up shop at the Maryland Sheep & Wool Festival this weekend. They are delighted with the fast forward of the seasons they experienced on the drive south and have sent word back that West Friendship, MD is bright green with spring growth.
You'll find our beautiful yarns, inspiring samples, and generous selection of patterns in a tent located in the Outside North Vendors section.
You'll find the Green Mountain Spinnery's tent very close to this "intersection".  And you'll be so glad that you decided to join the fun.  The festival is already filled with sheep of almost every breed.  These handsome critters were relaxing after a grueling afternoon of grooming to prepare them for the two Parades of Sheep Breeds that are scheduled for later today and Sunday.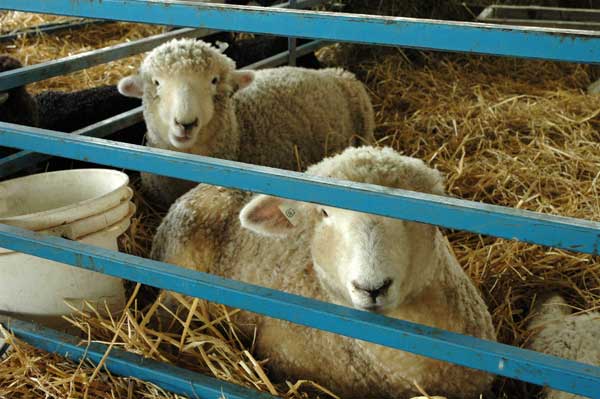 Vendors of all kinds have gathered to create a memorable day for you.  You'll find delicious food to snack on, fiber of all kinds and in all forms, tools of the trade that will make your crafting even more of a pleasure, and items for your home and garden that may inspire your next project.
Dahlias like these may become a cardigan or inspire you to try working with a new color that is not yet in your stash.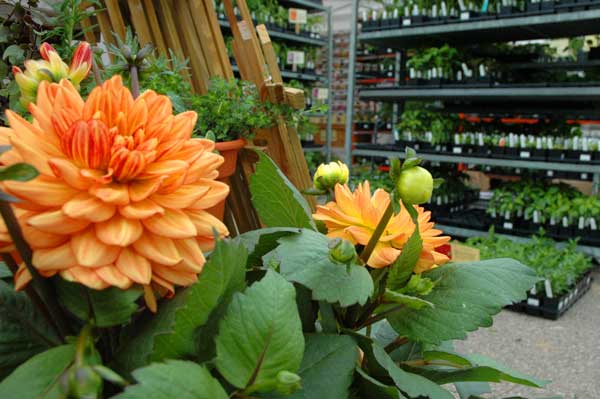 The fiber love is all around the festival.  The girls enjoyed an alfresco dinner last night sitting under one of the trees that have been yarn bombed by a local knitting guild.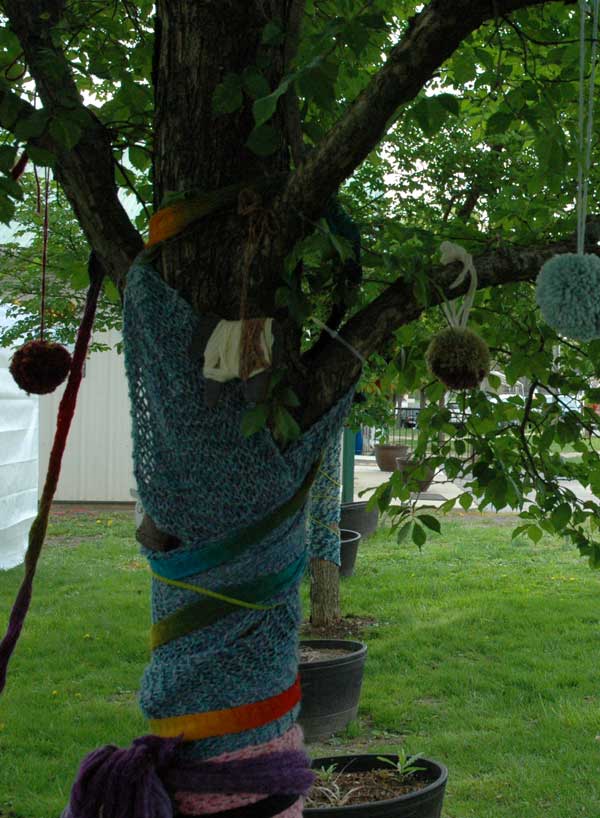 We hope that you'll be able to join the fun.  If this weekend is not feasible, you may want to consider coming to the New Hampshire Sheep & Wool Festival that is going to fill Deerfield, NH with just as much lively activity next week.  We'd love for you to get a chance to visit!