Maureen has been busy this summer. Inspired by the beautiful new colors of our Sylvan Spirit line (Agate, Aquamarine, Hematite, Jade and Turquoise) she created a pattern for a light summer top that includes some thoughtful details that make it unique.
We'd like to introduce the Windsor Tank.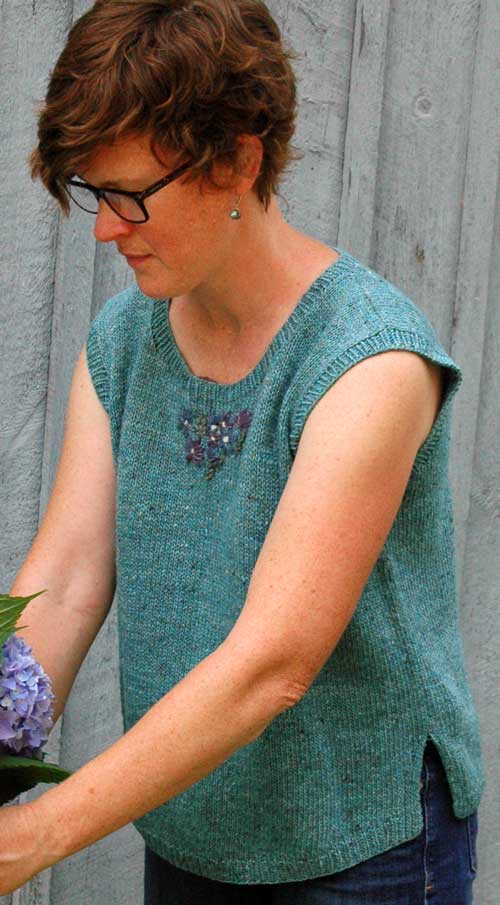 Worked in separate pieces from the bottom up, this top includes short row shaping that creates a gentle curved hem that mirrors the soft open neckline.  A knit one purl one rib provides a finished edge at the neck, arms and along the bottom hem.
This simple shell could be left un-embellished to become a wardrobe staple or act as a beautiful canvas for your creativity!  Maureen has added some delicate embroidered flowers using scrap yarn.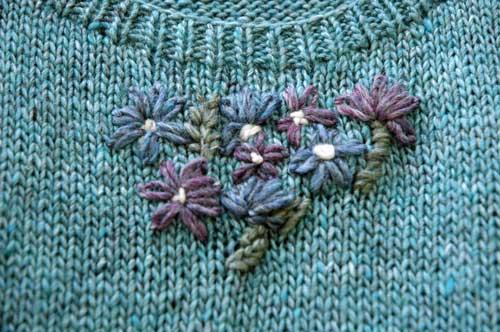 And Larisa is thinking about needle felting a little something to be added to her sample of the Windsor Tank that she's knit up in the Sterling color way.
We hope that you'll be inspired to try knitting up this comfortable and versatile top.  We can't wait to see how your turns out!