We thought that you would enjoy getting a peek at the sweater that just came off Maureen's needles.  Back in the beginning of August, Maureen cast on for Ankestrike's Summerhill cardigan.
Maureen selected Green Mountain Spinnery's Sylvan Spirit in the Sterling color.  The blend of wool and Tencel is perfectly suited to this flowing open cardigan.  You'll see that Maureen's stitches glow!  Her stitch definition couldn't be more crisp.  And the beautiful lace details of this sweater are perfectly highlighted by her choice of yarn and light color.
You can see more detailed photos of Maureen's cardigan on her project page.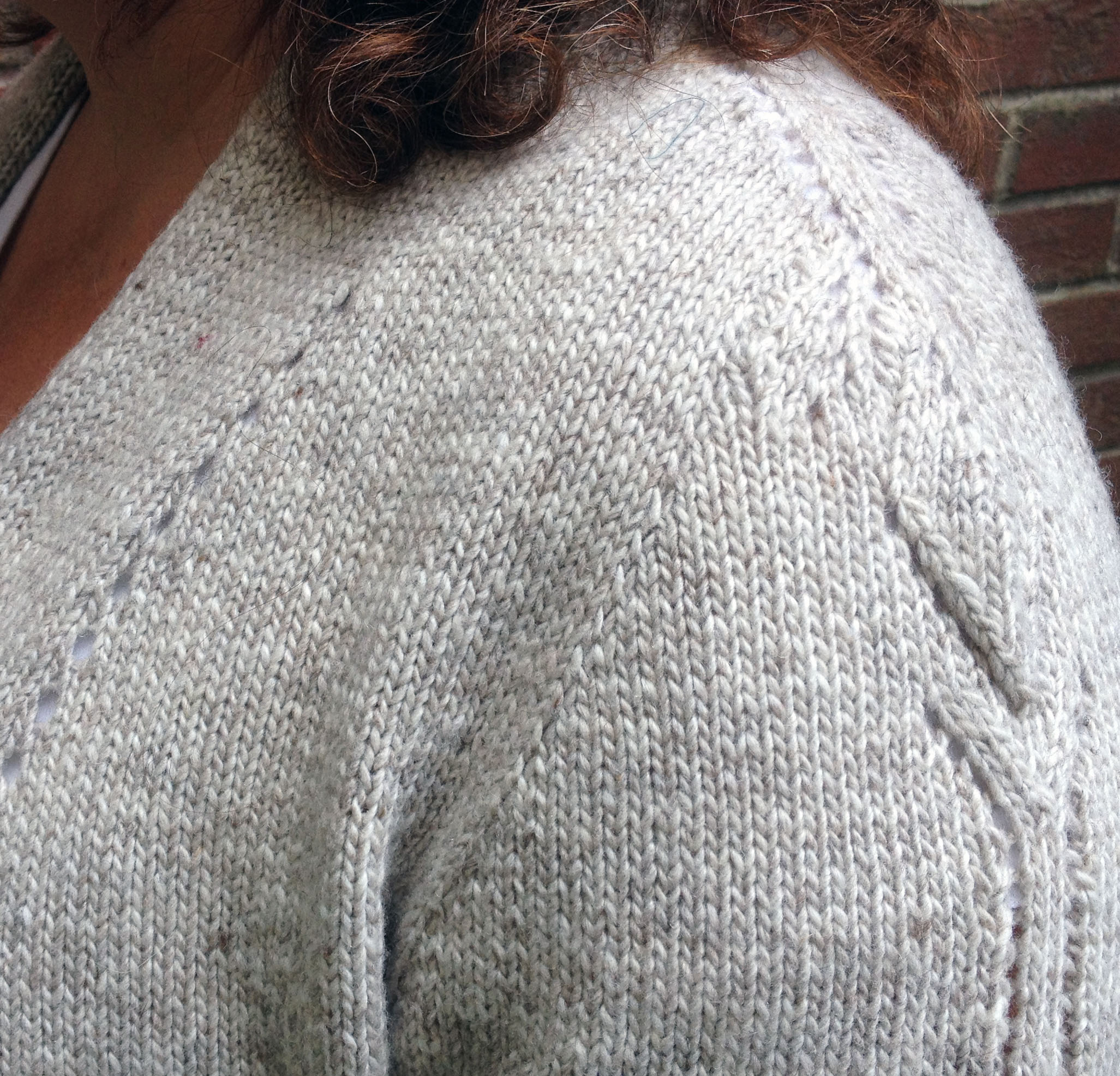 This sweater was Maureen's first project that utilizes the contiguous shoulder technique.  She loved the top-down construction that creates the look of set in sleeves without the fuss of seaming.  You can find out more about this technique here.  And you can find a growing list of patterns that incorporate this technique here.
Some of our favorite recently published patterns that contain a contiguous shoulder include:
There are hundreds of patterns to choose from, we hope that you find one that appeals to your sense of style and that you give this technique a try.  If you'd feel more comfortable giving yourself a bit of practice before working on the project you choose, you might want to consider casting on for this mini sweater that was created as a tutorial for this technique.
Maureen is confident that you'll enjoy the process as much as she did. A few of the Spinnery designers are hoping to make this fun technique a part of their future designs.  We look forward to seeing what they come up with!