In our experience a terrific teacher or the right pattern can encourage a crafter to overcome their fears and doubts and attempt an untried technique.  We can't wait to see what kind of magic happens this weekend when Nancy Marchant guides our Knitter's Weekend group though the brioche stitch.
Last weekend, a new Ysolda pattern encouraged Kate to try Fair Isle for the first time.  Pyukkleen is a stranded color work cowl designed by Ysolda Teague that is part of her Knitworthy collection.  This group of patterns is designed to be approachable to knitters of all abilities.  Something about the delicious weight of this cowl made it very appealing to Kate and so she decided to give it a go.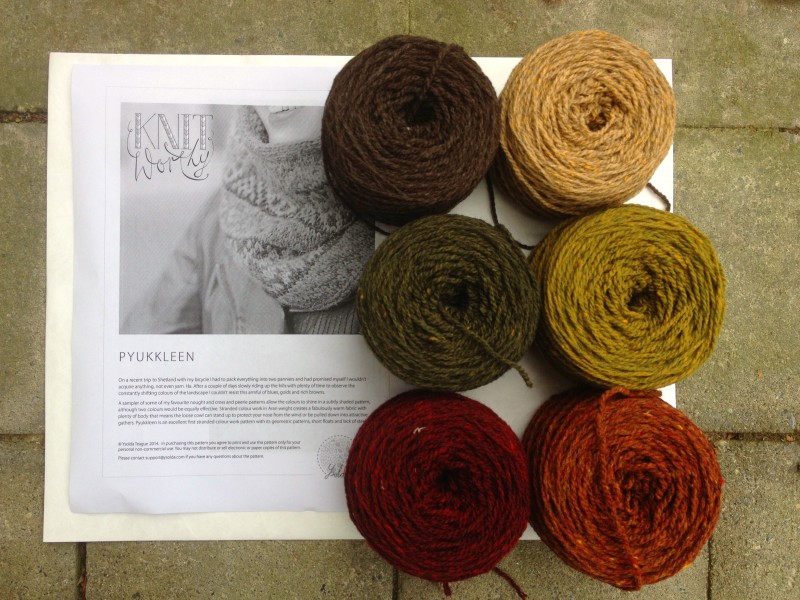 She thought that holding a double strand of Spinnery Mewesic would get her very close to gauge.  So she selected six warm autumnal tones and cast on before she could talk herself out of the idea.
She had so much fun that she quickly finished the project in a couple of days in spite of her weekend being filled with  trick-or-treaters, raking leaves, and making Irish stew.
"It practically knit itself!"
She chose to remove a pattern repeat from the instructions making the circumference of the cowl a bit more snug to keep out winter chills.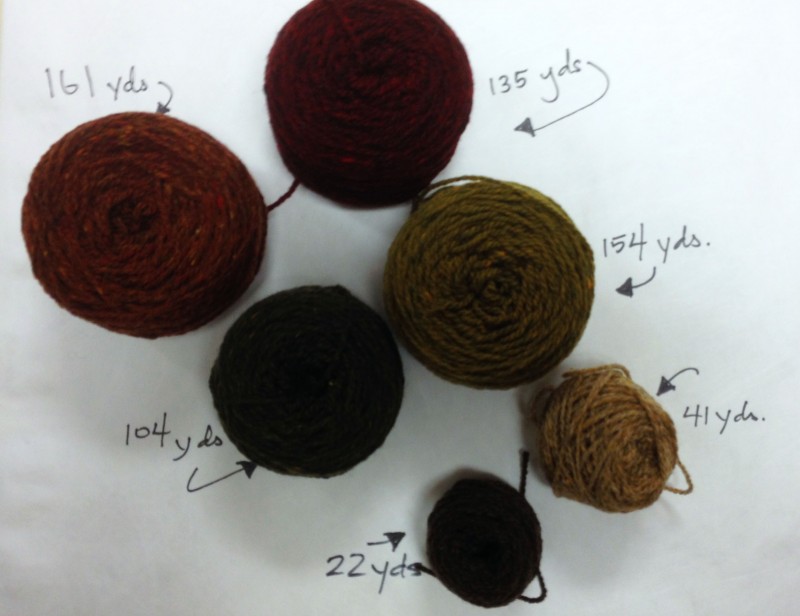 Even though she doubled her yarn as she worked, she has a great deal of remaining yarn to play with.  With almost four full skeins of yarn leftover, she can create four more knitworthy gifts for this holiday season.  She has plans for a set of wrist warmers and three hats that will make use of all this wonderful yarn.
So Ysolda's pattern inspired Kate to try a new technique that now makes Fair Isle something that no longer intimidates her.  And results in a delightfully snug cowl as well as a handful of gifts that she'll be able to give to friends and family. (We'll share photos of those projects as they come off her needles in upcoming weeks).
We would love to inspire you to try something new this month.  Give us a call or send us an email and let us know what you might like to try next.  We will do our best to help you find the perfect pattern, delectable yarns, instructional video, or Craftsy class that might make that dream a reality!