Our dear friend Ellen Mason (Odacier) inspired several of us at the Spinnery to dust off our sewing machines and spend an afternoon sewing instead of knitting this week.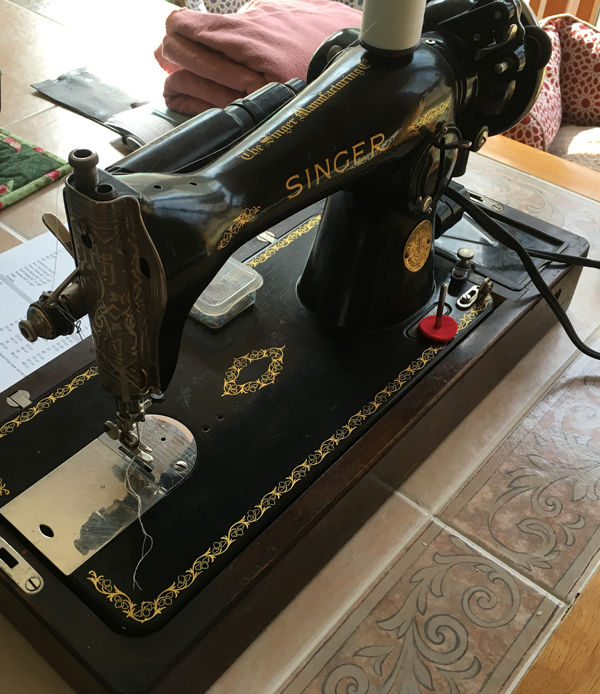 When Ellen and Thea joined us in Putney last November for our Knitters' Weekend, Ellen filled our heads with dreams of sewn projects.  She modeled a darling dress that we all fell in love with, and promised that a pattern for it was in the works…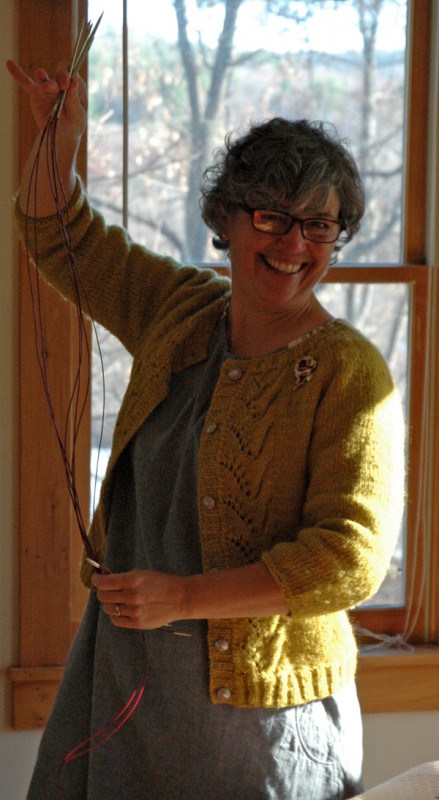 Yesterday her pattern for the Ann Carolyn Smock was released, and we got busy!  Ellen's inclusion of the yardage requirements among the photos on her etsy site mean that you can purchase your fabric without delay, and get it ready to be sewn while your pattern is in the mail on its way to you.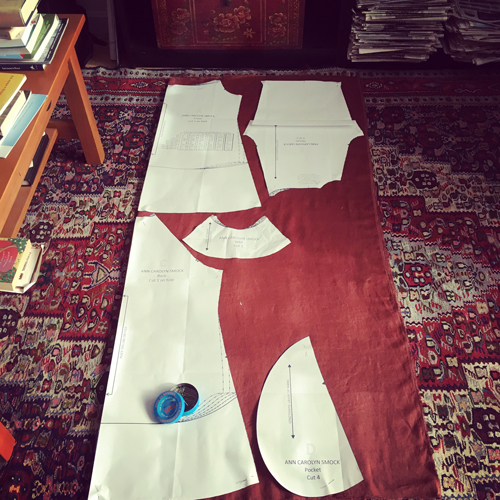 Larisa made a shirt version of the pattern early in the week as a "dress-rehearsal" of sorts and then made the same longer dress version of the pattern that Maureen selected to work on. Kate opted for the tunic version of the pattern.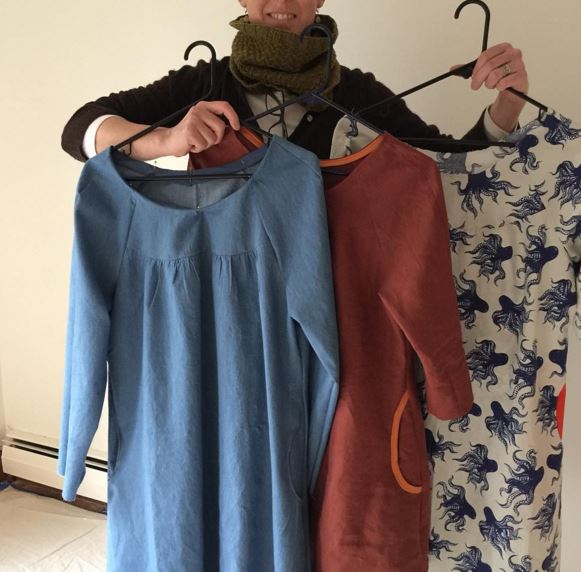 After just three hours, all three smocks were very close to being finished. (Maureen's is on the left, Kate's in the middle and Larisa's is on the right).  One of our favorite aspects of the pattern is the optional "pop" pockets.  They can be personalized in all kinds of ways: un-embellished, trimmed with bias tape and brightly contrasting.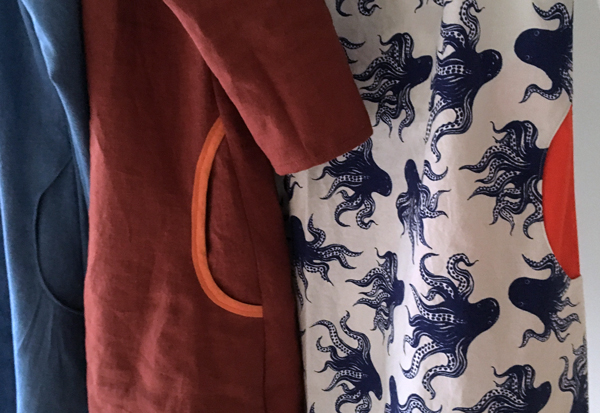 The pattern provides crisp, clear and illustrated directions that were a snap for all of us to follow, in spite of two of us being infrequent/novice sewers.  Having an almost finished garment at the end of an afternoon's work was exhilarating for a group of knitters who are more accustomed to spending weeks to complete a project.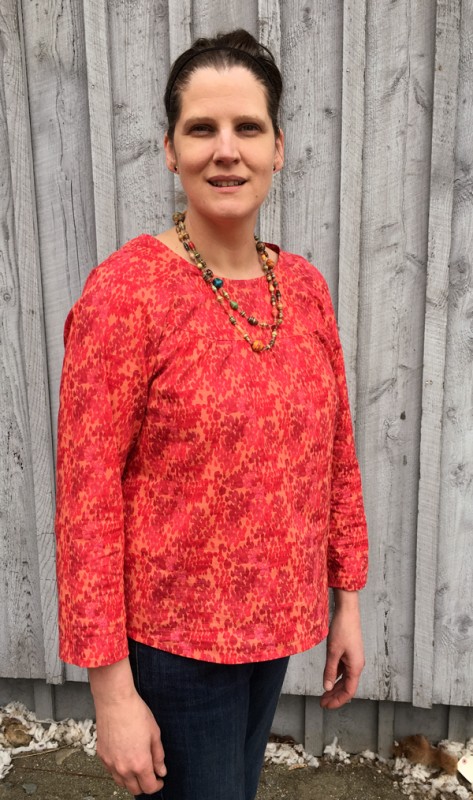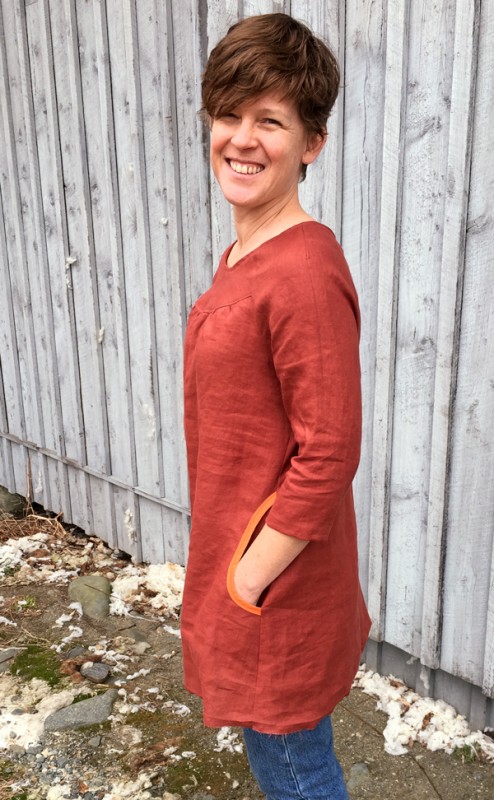 And nothing beats the sense of accomplishment that comes with a finished project!  We recommend putting down your knitting needles and crochet hooks in exchange for a set of pinking shears for a change of pace that will add a terrific new garment to your Spring/Summer wardrobe and put a spring in your step.
Thank you Ellen for a lovely pattern that we are sure to recreate again and again, and for inspiring us to try something new.