The delicious scent of BBQ often drifts down the hill from Curtis' BBQ on long summer afternoons setting our minds to picnicking.  But this week, we have ribs of another kind to tell you about.
We've just published Kate's newest design: the Suspension Shawl.  She got her inspiration for this pattern from the Leonard P. Zakim Bunker Hill Bridge that graces Boston's skyline.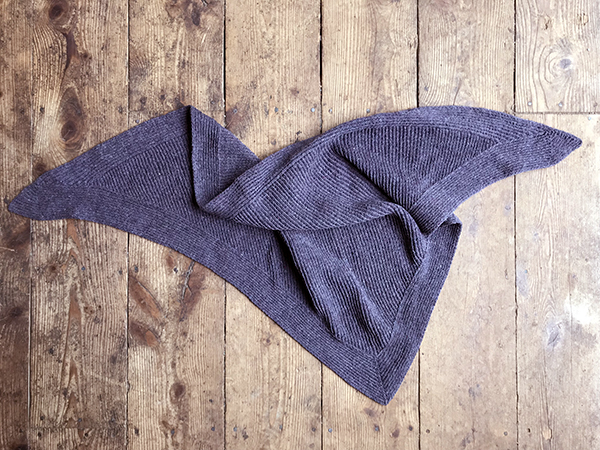 Delicate suspension bridges elevate form and function into graceful works of art that become iconic landmarks. The twisted ribs of this shawl fashion vertical cables anchored by a symmetrical sweep of diagonal spokes for a perfectly balanced interplay of structure.
This shawl's unusual construction allows you to build a light-weight and comfortingly pliable shawl to your preferred dimensions, resulting in a classic accessory that will always be in style.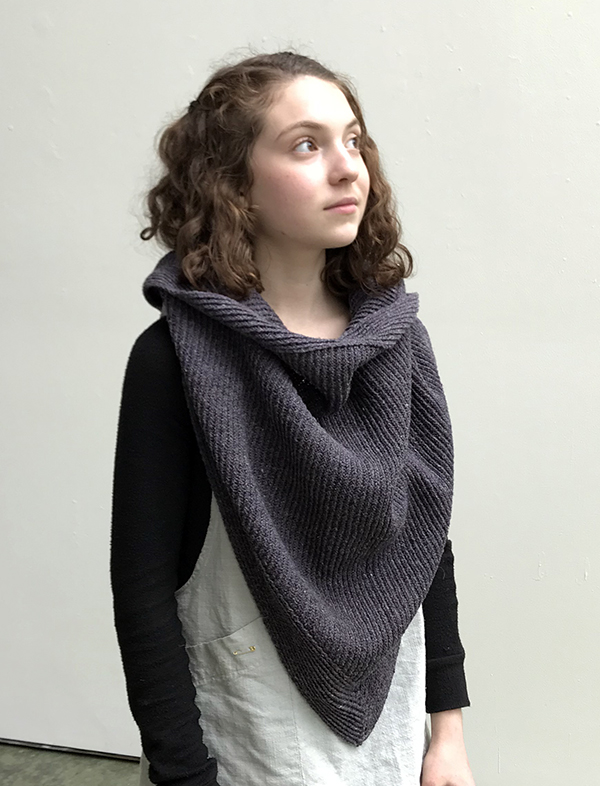 Her reversible triangular shawl has a wingspan of approximately 62″ and is knit up with just over two skeins of Lana, shown here in the Borrasca colorway.
Based on the way the shawl is constructed, you can adjust the size making it smaller, to form a shawlette that could easily tuck inside a jacket; or larger, for a more generous fit.  You'll just need to consider adjusting your yardage requirements.  Who wouldn't enjoy a few more ribs?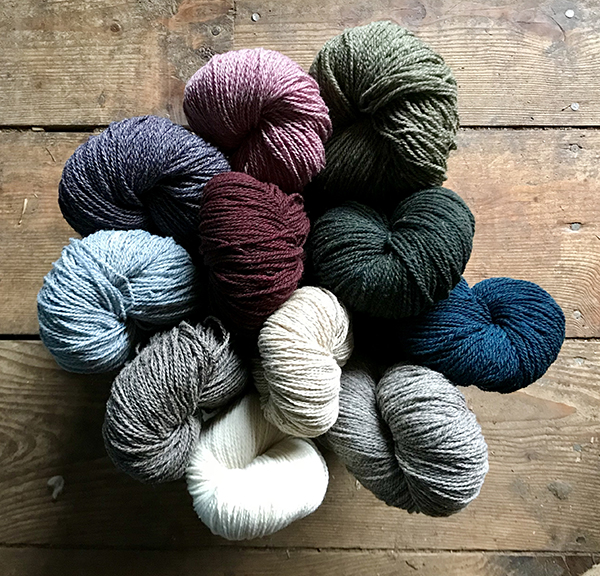 We've got a lovely collection of Lana shades for you to choose from.  The delightful elasticity of this 100% wool fingering weight yarn makes for a surprisingly crisp and defined fabric when worked with twisted stitches.  The shawl does have a right side, but it is almost indistinguishable from the reverse, ensuring that no matter how you wrap up in this accessory, you'll always look put together.
We hope that you'll have as much fun with this new pattern as much as Kate did in creating it!