The first cool evenings have appeared in our forecasts, so the sweater weather we are so looking forward to seems to be on its way!  One of our newest patterns is ideal for the beginning of Fall.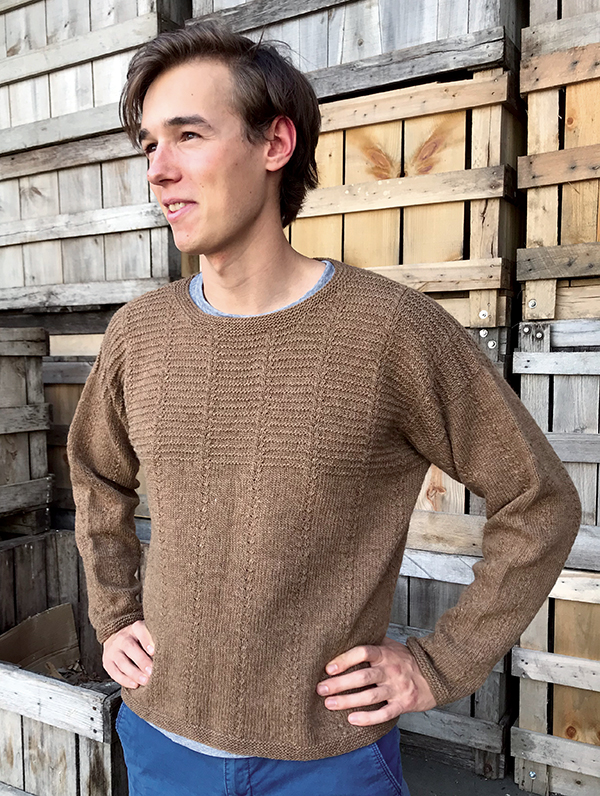 Cap Sease's new Moorit Gansey is a lightweight pullover that calls for our fingering weight Moorit Singles  yarn.  This soft merino wool is spun into a downy single ply that presents lovely stitch definition and a gorgeous undyed neutral hue.  This special fiber comes from an unusual flock that is prized for this recessive color.
Unlike alpaca, natural colored Merino is extremely rare because breeders have been culling color from their bloodlines for centuries, in order to attain the whitest of whites, so these natural colors are truly special and extremely unusual.   This special fiber comes from an unusual flock that you can learn more about here.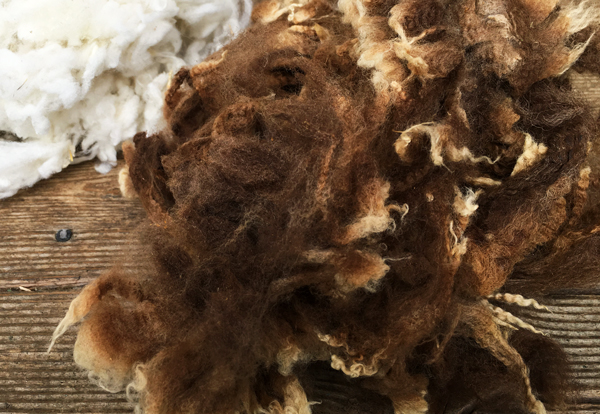 The Moorit Gansey pattern includes sizing from a 35″ bust to a 54″ bust and calls for between 1,350 and 2,250 yards of fingering weight yarn.  Due to the lofty nature of our yarns that bloom so beautifully with a thorough blocking, her gauge of 26 sts and 26 rows over four inches is easily achieved with a US 4/3.5 mm needle.   So you won't have to spend weeks working with tiny needles!  (Of course you should check your personal gauge and make adjustments as needed to avoid sizing surprises).
If you wanted to create a sweater that was even more next to the skin soft, our even softer Simply Fine would make a perfect substitute.  Our Simply Fine is comprised of our finest fiber: yearling mohair and fine western wool.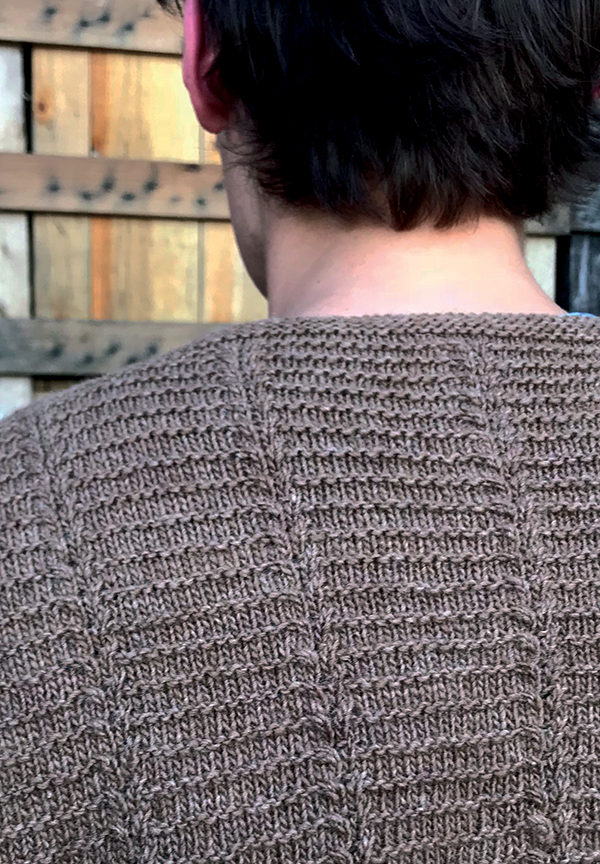 Cap's clever design creates a stunning pullover that looks far more complicated than it really is, thanks to the textural complexity created with strategic purl stitch repetitions and by a simple single stitch cable cross that can be easily completed without a cable needle.
The only shaping you'll find in the pattern are the decreases on the sleeves which are picked up at the shoulders and worked top-down. This boxy shape lends the sweater a "boyfriend" style that you may find that everyone in the family will want to wear.
We hope that you'll take a closer look at this pattern this week and join us in eagerly anticipating (and actively creating) a new season of wonderful knitwear!