This week we'd like to fill you in on the story behind our Lopez Island Cap pattern that was the third project of our 2018 Mystery Project Club collection.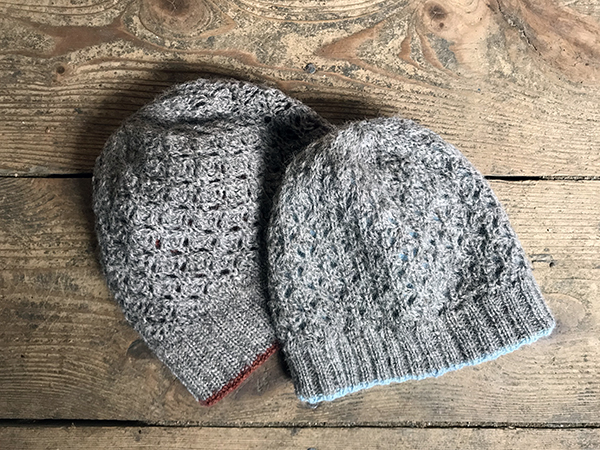 The yarn for the rustic lace outer layer of this hat comes from an island off the west coast of the US.  Our friends at Island Fibers gather fiber from a variety of flocks located on Lopez Island, WA.
This island is roughly 30 square miles and home to farmers and fisherman alike.There are no highways on Lopez Island, and no bridges connecting it to the mainland or other islands. Lopez Island is locally famous for the longstanding custom of waving at every motorist, bicyclist, or pedestrian encountered on the island's roads.  What a friendly place!
These small roads fill with bicyclists during summer months who enjoy travelling the rural roads and drinking in the scenery.
To give you a feel for life on Lopez Island, and to let you see what goes into the making of Island Fiber's unique yarns, we can share some snapshots of the island's local flocks and the farmers who tend them.
Kate Salomon designed a hat pattern that blends Island Fibers' rustic sport weight 2-ply in the natural heathered grey color that mimics the rocky shores of Lopez Island, with Spinnery Meadow. Our 2-ply fingering weight blend of soft mohair and fine wool will knit up to create a much softer thermal layer of stockinette stitches that is a pleasure to wear next to the skin.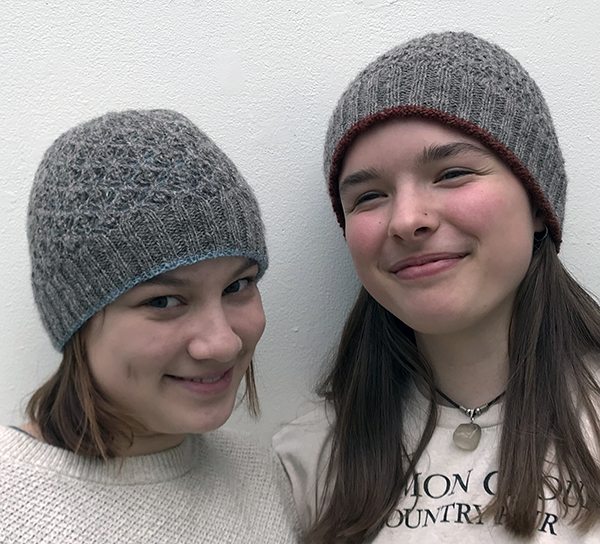 The lace pattern allows glimpses of underlying color to be seen through the gaps, and a small border of color wraps around the ribbed band to frame your face.  She pictured the rocky seaweed strewn coastline of Lopez Island with its surrounding blue waters as this design flew off her needles.
The cap has a slightly unusual construction, having you start at the top of the inner lining and working in stockinette stitch in the round, down to the ribbed brim.  After switching yarns, you'll work back up through a reversed rib and charted lace section with slightly larger needles.  The two layers snuggle inside one another for a fitted beanie that is very warm thanks to its double layers of wool.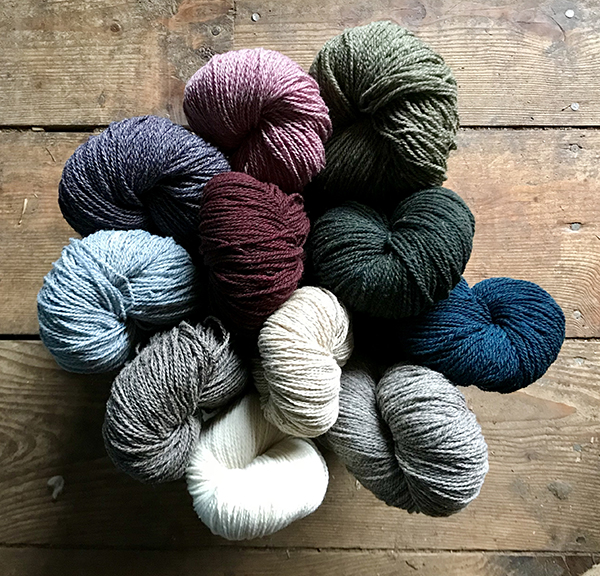 You may want to order a skein of Island Fibers' sport weight yarn and a skein of Spinnery Meadow to work the pattern as written, or you could opt to work with Spinnery Lana (which is available in an array of lovely shades shown above) and an outer layer of Alpaca Elegance or Mewesic which will mimic the rustic look of the Lopez Island yarn that we used for the lace work.
We hope that you enjoy learning a bit more about the Lopez Island Cap.  And we hope that you'll consider a visit to the island.  Later this Spring, on Saturday May 11, 2019 you could attend the Lopez Lamb, Wool & Goat Festival and meet some of the animals whose fiber we've enjoyed spinning!