Temperatures this past week have had us all seeking out bodies of water to submerse ourselves in up to our eyes;  pools, streams, lakes, rivers, anything to cool us down.  As the dog days of August loom ahead on the calendar, we want to get heavier weight warm wool off our laps until the mercury starts to fall.
That may mean that you put down your needles for several weeks and turn your attention to your garden.  But if you find as much solace in the practice of knitting as we do on a daily basis, you may not want to take a break from the craft.
Smaller and lighter projects are the name of the game.  What could be more appealing than a pair of socks on the needles?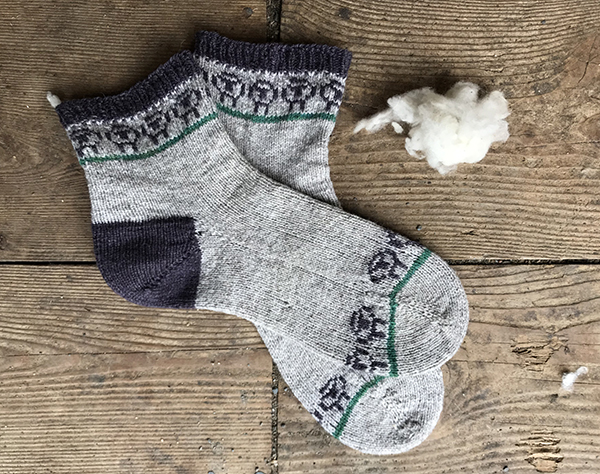 We have over a dozen patterns for you to choose from. You'll find patterns for both top-down and toe-up construction, so you can work in your comfort zone.  Or try something new if you're not too hot to concentrate on a new technique.  Show above is our Putney Flock Socks.
Our Fingering weight yarns are as light as a feather and most of our sock patterns are designed for a single skein.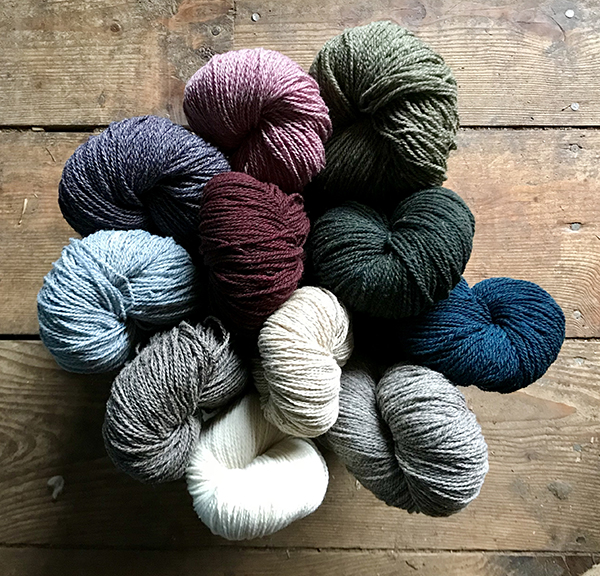 Our selection of muted tweedy Lana may be just what you are looking for.  It is perfectly suited to lightweight projects of all kinds, including larger accessories and garments if you are so inclined.
Our Hatteras Cardigan is a terrific shoulder season layering piece that works up at a variety of sizes with 3 – 4 skeins.   Grace Note is another light cardigan that features delicate lace along the front and short sleeves.
Havana is a contemporary boxy pullover made even more airy thanks to its overall lacework and delicate cap sleeves. Maureen's pattern calls for this design to be worked at a delightfully loose gauge on size US Size 7 / 4.5mm needles which makes it a perfect choice for warm weather knitting that could still be off your needles by Labor Day.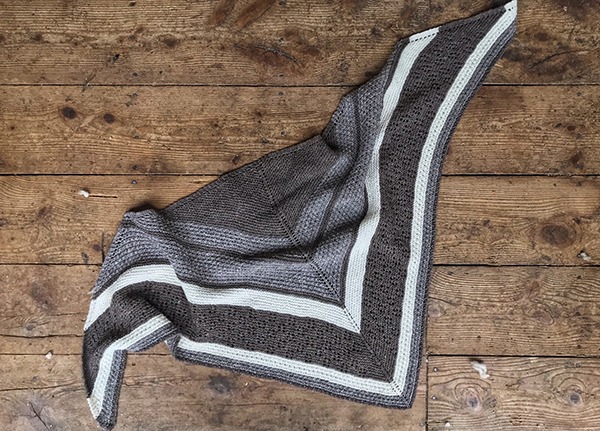 If you are a devoted shawl knitter, we have some terrific options for you.   Our Jordache Shawl is a fun garter stitch and lace textured triangle shawl that makes the most of three contrasting shades of Lana.
Our Suspension Shawl is worked up with three skeins of a single color.  It's richly textured ribbing is thanks to twisted stitches that pop with clarity and make for a reversible fabric that looks crisp no matter how you wrap up in it.
We hope that you're keeping cool and still enjoying the craft. Perhaps some of these breezier project options will help you stay on the lighter side this month.  Happy Knitting!