Our friend Thea Colman (aka BabyCocktails) has been pronounced a knitting champion this week!  Kay and Ann at Mason Dixon Knitting just wrapped up March Mayhem 2020 and Thea's Oban Cardigan pattern was designated this year's winner. Congratulations, Thea!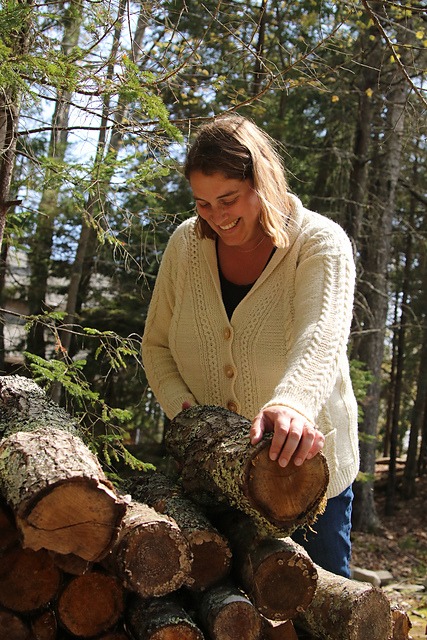 We shared with you our enthusiasm for this pattern last July in this blog post.  And now the public has spoken and selected this pattern as their favorite among 64 different patterns ranging from shawls, socks, hats and more!
The Mason Dixon gals phrased it beautifully when they summed up the pattern's winning attributes:
"The Oban Cardigan combines so many of the beautiful elements that we think of as signatures of Thea Colman's work: Cables that are interesting in themselves, and made more compelling by deft placement. A traditional shape for a timeless garment that dresses up or down and can be worn in a huge variety of styles. And pockets!— pockets with perfectly centered cables."
With a very characteristic generosity, Thea is celebrating this news by paying it forward.  She is donating 50% of every Rav pattern sale of this delicious sweater to the Center for Disaster Philanthropy until this Friday, April 10th, 2020.
Our Aran weight Weekend Wool will be a perfect yarn to work up this pattern.  The photo at the top of the page features a version knit with our White Weekend Wool that shows off those cables with crisp clarity.  We are offering a special discount on Weekend Wool at just $12 a skein until May 14th, 2020.  Simply use the discount code OBAN at checkout to receive your savings.
We hope that you'll enjoy a fun project that can ensure that when Fall eventually arrives, you'll have a brand new sweater to snuggle into!