Over the course of the past year since we last saw you all at the Wisconsin Sheep and Wool Festival we published quite a few patterns!  Clicking on the pattern name will lead you to that pattern which will include all the details you need to know about sizing and yardage requirements.
Our newest garments include these adult sweaters, clockwise from the top left we have: Your Irish is Showing, Whitby, Sign of Spring Top (yes, that is crochet!), Sanderling and All in a Row.
We also published these, clockwise from the top left we have: Terry's Sweater, Raggedy, Hybrid, Stansfield and Bunny Hill.
Our newest accessories include four patterns that were originally part of or last club: clockwise from the top left is Dominique Tuck Socks, Margeau & Rebecca's Cowl, Nezinscot River Hat & Mitts, and Jill's Boots.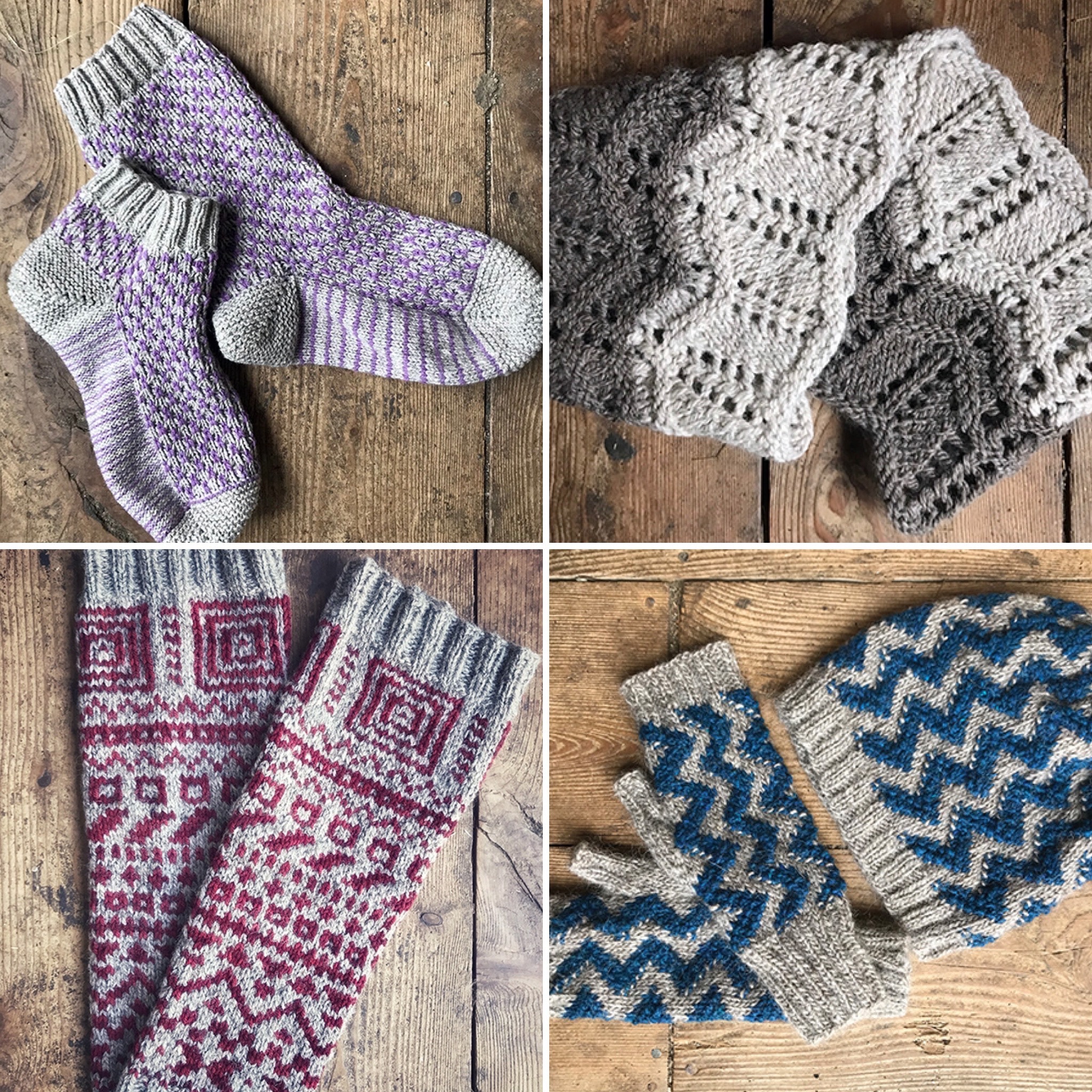 Our selection of accessories also includes four more great patterns.  Clockwise from the top left is Tosh, the Gathering Hat, Thistledown Throw and Fall Waves Hat & Mitts.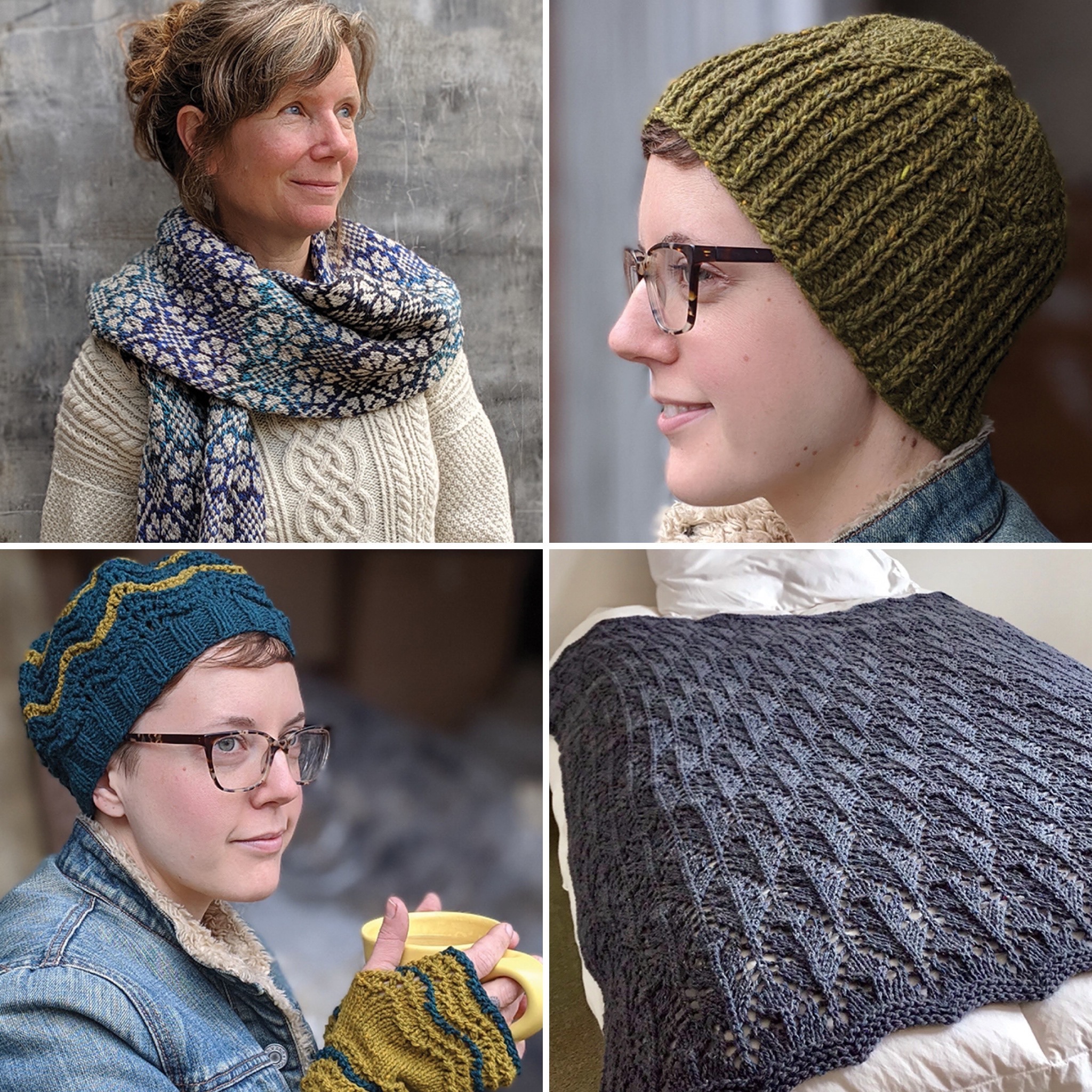 And launching today, we have two new patterns to share with you. The first is Cap Sease's Cricket.  This wee bottom-up henly sweater is designed for kiddos between the ages of 2-10.
As cute as a bug is an expression that sums up our new worsted weight pullover perfectly. This sweater's easy fit will allow complete freedom of movement for your little one. It will render your favorite kiddo as snug as a bug and can be worked up as quick as a cricket. Appropriately enough, it is pictured above in Grasshopper Weekend Wool.
Last but not least is a reboot of a classic Spinnery pattern.  Cap Sease has updated a classic worsted weight Spinnery pattern to make it more adaptable and easier to create. The Slip Stitch Cardigan (which is actually created with an eyelet pattern) is now new and improved!
Cap has reimagined this design with a DK weight gauge for a broader range of appropriate yarn options as well as three season wearability. The new almost seamless construction of this revised pattern will appeal to any knitter who prefers to avoid the added work of old-fashioned finishing.
The revised pattern includes a generous size range: 32 (36, 40, 44, 48, 52, 54, 58, 62) " / 81 ( 102, 112, 122, 132, 137, 147, 157) cm chest with corresponding yarn requirements of  6 (7, 8, 9, 10, 11, 12, 13, 14) sks Cotton Comfort, Alpaca Elegance, Mewesic or Sylvan Spirit (180 yds each).  It is shown above in Bluet Cotton Comfort.
We hope that you enjoy perusing these new designs.  Feel free to pop over to the Spinnery Facebook page where you'll be able to enjoy a saved LIVE video of Kate and Maureen talking about these projects and their memories of Wisconsin Sheep and Wool Festivals of year's past.