Yep! Our tent sale is featuring some terrific bargains on orphan skeins. These are small quantities of skeins leftover from older dye lots.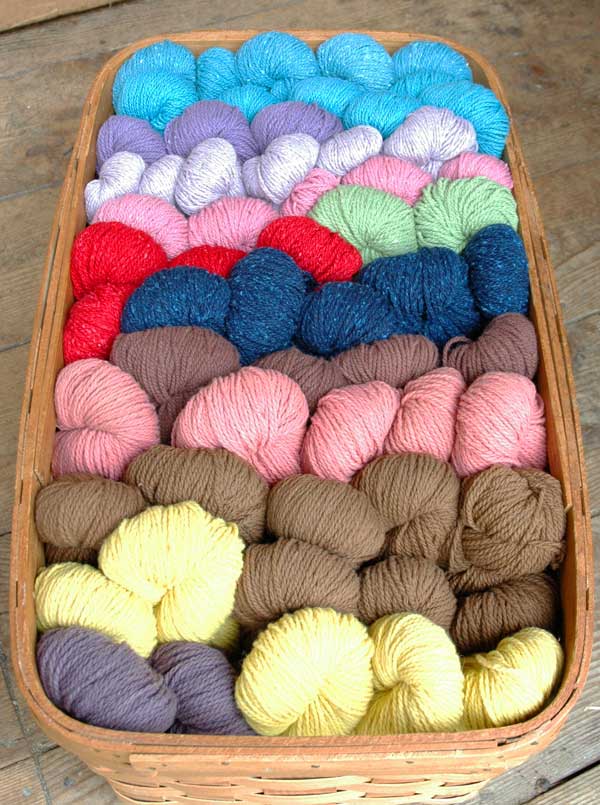 We have found a few skeins of our favorites: Mountain Mohair, Cotton Comfort, Sylvan Spirit, Alpaca Elegance, and Maine and New Mexico Organics. Every skein is just $5. Great yarn for a great price!
These limited quantities could be perfect for small accessory projects, or striped projects that require small yardages of multiple complimentary colors.
And there is much, much more!  We have an even larger selection of unwashed odd weight yarns that we've been able to make available to our online friends who won't be able to attend our Tent Sale in person.  You can find all of our special Tent Sale savings here.  These prices will be available (while supplies last) through Friday June 12th!
We hope that you can take advantage of these prices. Our Tent Sale hours this weekend (May 23-25) are Saturday 10am – 5:30pm, Sunday 12 – 4pm, and Monday 10am – 5:30pm.  And our special $5 skeins are only available to those of you who can visit us in person.
Have a wonderful holiday weekend, and happy knitting!