We are headed to the Vermont Sheep & Wool Festival this weekend and we couldn't be more excited.  Tunbridge is lovely this time of year.  And in our opinion, there is nothing quite so fine as a gathering of fiber enthusiasts eager to share what they've been working on.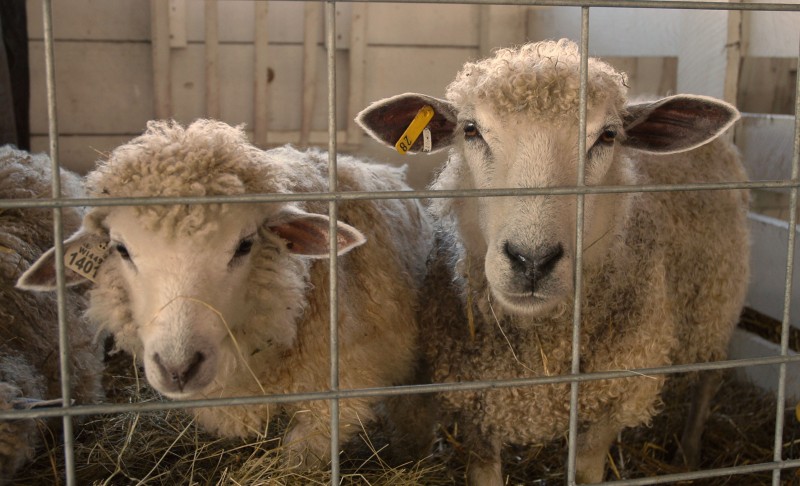 There will be sheep aplenty as well as over 70 vendors offering all your favorite fibers and yarn along with equipment and supplies.  The Spinnery will have a booth there and you can visit us to see a selection of our yarns as well as some samples that can demonstrate how our yarns and patterns work up.
Anticipating that shoppers might be eager to find a unique local offering, and inspired by Amy Christoffer's beautiful Coolidge Cardigan, Kate spent a few hours this week knitting up a new sample with our Vermont Organic Yarn.
These creamy skeins include 250 yards of worsted weight yarn and Kate thought that a simple hat pattern that could highlight the terrific stitch definition was called for.  She knit up a Koolhaas hat, designed by Jared Flood.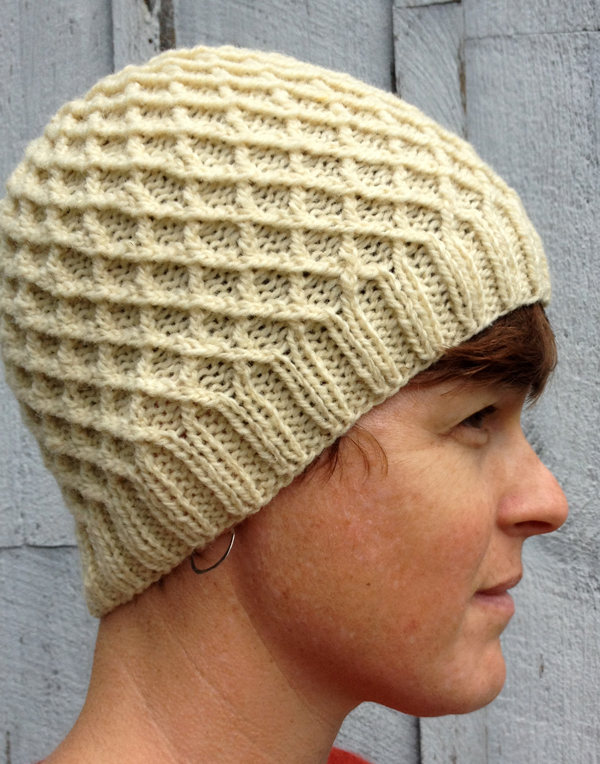 The pattern includes two size options and Kate knitted the larger of the two for the deepest possible version of this unisex beanie.  She was delighted to find that she had enough yarn remaining for a second hat!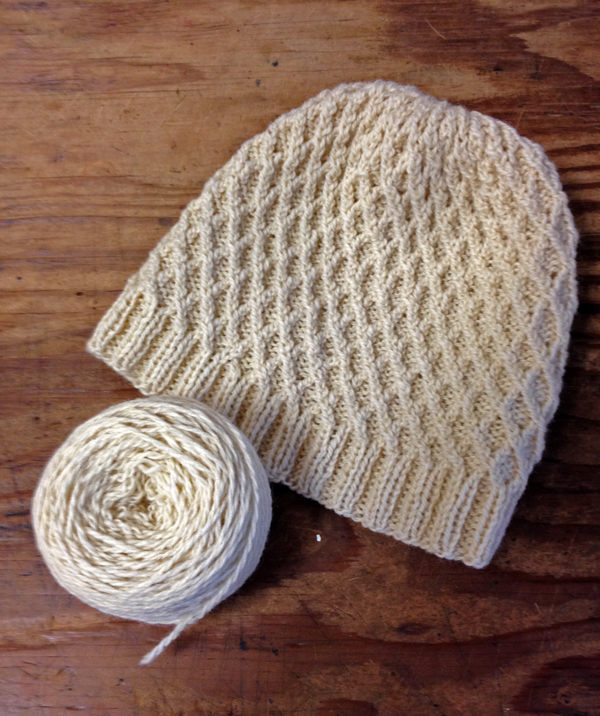 We love it when you can create two projects from a single skein!  You'll be able to make two holiday gifts or keep one for yourself as a little reward.
If a trip to Tunbridge Vermont is on your agenda this weekend, we look forward to seeing you soon.  If some knitting time on the couch at home is more your speed, we wish you happy knitting!