Summertime holidays bring many visitors to the Spinnery.  while headed to the northern parts of the country, folks stop off at exit 4 on I-91 to stretch their legs, give their dogs a break from the car and pop into the shop for a look around.
If they arrive during the week between 9 am and 2 pm, we are often able to bring them behind the scenes with a FREE tour of our little mill.  They can walk through our converted gas station, and learn more about the woolen spun production process that we use to make our unique yarns.  Hannah Fettig and her husband Abe recently dropped off wool to be spun into yarn and shared photos and videos of there tour on the Knitbot blog.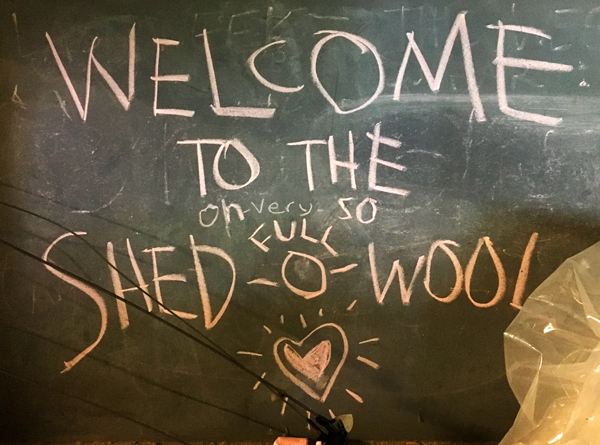 We like to start folks in our (currently full to the rafters) wool shed so that they can see the wide variety of fibers that we work with.  This little basket includes samples of wool, alpaca, angora, cotton, mohair and Tencel ®.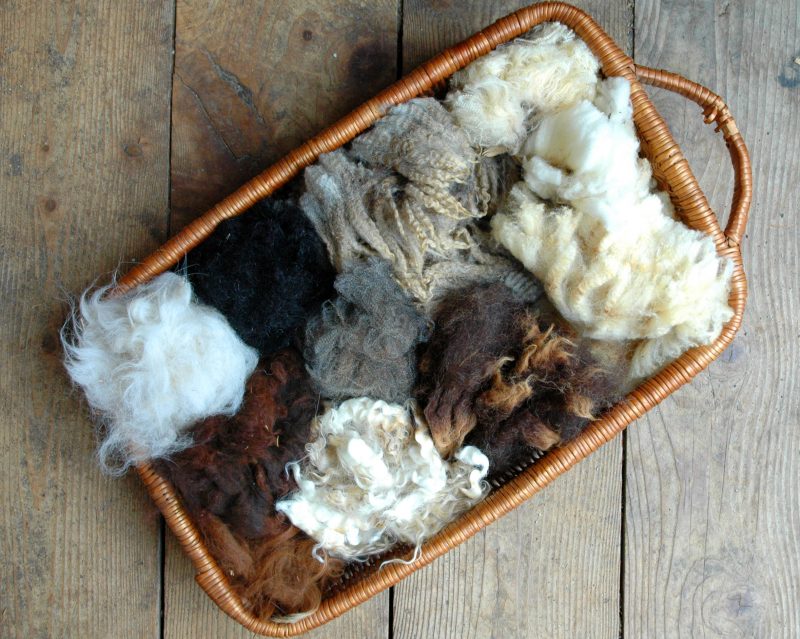 After a spin through our entire process, we return back to the shop to see the finished skeins in all their glory!  There we can spend some time looking for the perfect pattern that will provide hours of relaxing fun and then eventually a finished garment or accessory that will be a lasting and useful souvenir of the visit.
In the shop right now we have a great collection of 12 patterns in the form of the I-91 Shop Hop Calendar for just $14.95.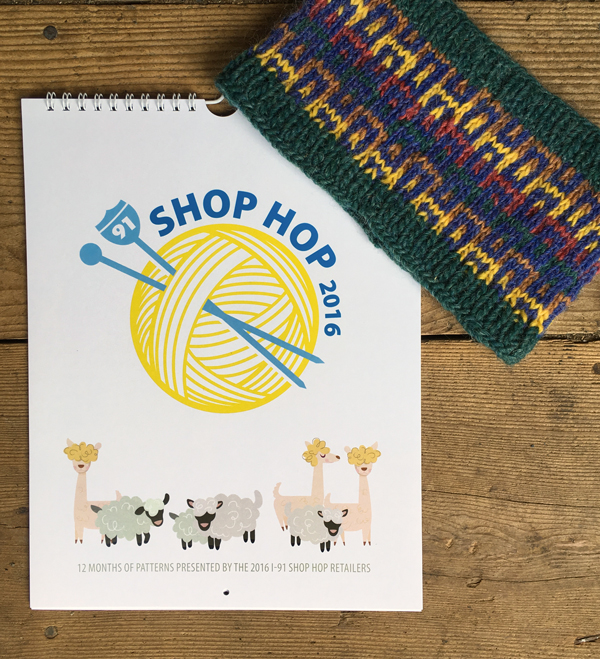 The 12 shops who participated in this year's I-91 Shop Hop in June each contributed a new pattern to a special calendar created for the event. We have a small collection of remaining calendars, so if you missed a chance to participate in our yarn crawl, you can still be a part of the fun!
All twelve patterns are smaller projects that are perfect for hot weather knitting. None calls for more than four skeins of yarn, and many can be completed with two or less.  No matter where you choose to start in this fun collection, you will not be stuck working with a lap full of too warm wool that might have you searching out air-conditioned locations for your knitting time.
The Spinnery's contribution (shown above) is the Stained Glass Headband that can be knit up with a single Mountain Mohair Mini Bundle. It's a perfectly portable project that can provide you with a bit of color therapy while you wait for cooler temperatures. Individual patterns are available from each shop for just $1.
If your calendar is already full of other plans through Labor Day, you may want to consider timing your trip to coincide  with our Knitter's Weekend in November!  The leaves will have turned, apples will be ready for harvesting and cool evenings will have you ready to knit by the fire.
Faina Goberstein will be joining us this Fall November 11th – 13th to share her wealth of knowledge regarding slip stitch knitting. This technique creates color work that is just as graphic as Fair Isle, but much simpler. Faina will guide us through a small slipped stitch project allowing us to get hands-on practice that will increase our skills dramatically!
There are a few remaining spaces and we'd love to count you among this year's group.
Whether we see you sooner or later, we look forward to your visit.  We have a great deal to share with you that is so much more fun, informative and exciting in person!