You might think that the dog days of summer are no time to cast on with bulky wool (unless you have an air conditioned space to knit in). However, a new pattern has been published this week that may make you want to reconsider.
Twist Collective's Fall Issue went live a few days ago and among the "pages" is a pattern designed by Kristen TenDyke: Rumford.  This delightfully cozy cardigan features Green Mountain Spinnery's Capricorn yarn.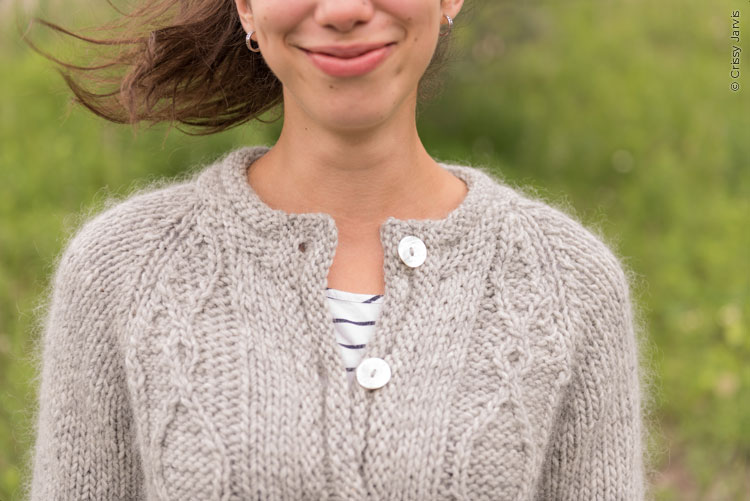 We particularly love the gentle halo created by our special blend of wool and mohair.  That fuzzy softness will make the sweater feel warmer and will protect your stitches from friction, making this single-ply more pill resistant than other yarn options with a similar construction.  Your creation will maintain it's crisp cables and stand up to everyday wear.
The single ply has another added benefit, creating cables that are beautifully defined, without any ply shadows that make your stitches a bit less clear.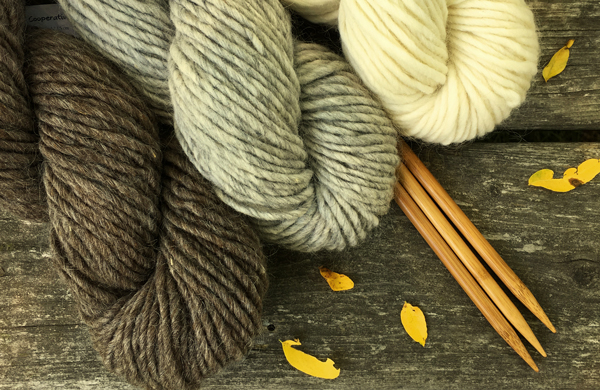 Our three un-dyed shades will knit up into neutral wardrobe staples that you'll love wearing as temperatures drop.
Kristen's pattern includes a generous sizing range from 31 1/2″ to 57 3/4″.  It is worked bottom-up with raglan decreases at the shoulder and has delicate cables on the front and back.
It is designed to be worn with very little positive ease and the subtle waist shaping ensures that it will flatter.  With a suggested gauge of just under 3 stitches per inch (in the stockinette sections) this cardigan will fly off your needles!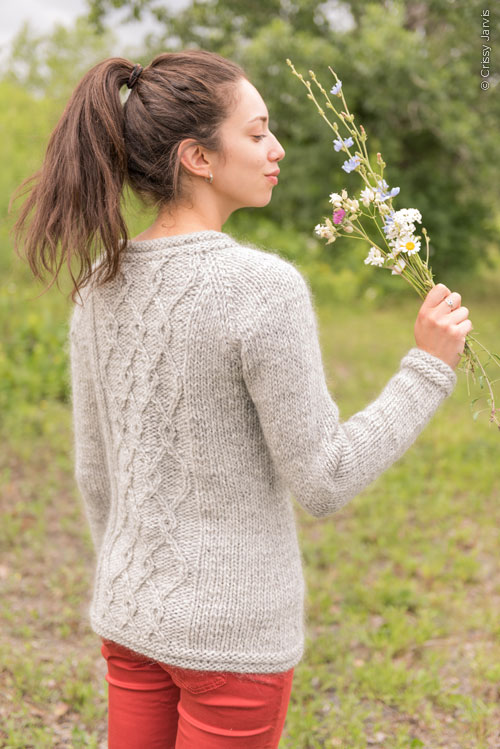 What's not to love about Rumford?  We hope that you'll check out this new edition of Twist Collective to see if you can find inspiration for your fall knits there.  We'd love to help you get started on any of the projects you'll find.  We can offer yarn suggestions and go from there!