This week, we'd like to share a poem that David Ritchie wrote as a submission for the Vermont Sheep & Wool Festival.  The Spinnery sponsored the Festival's contests again this year, and as a judge, David's submission was not eligible for prize consideration.
Nonetheless, we'd like to pass it along to you as a little thank you for all that you do to honor sheep and their impact on our craft and our lives.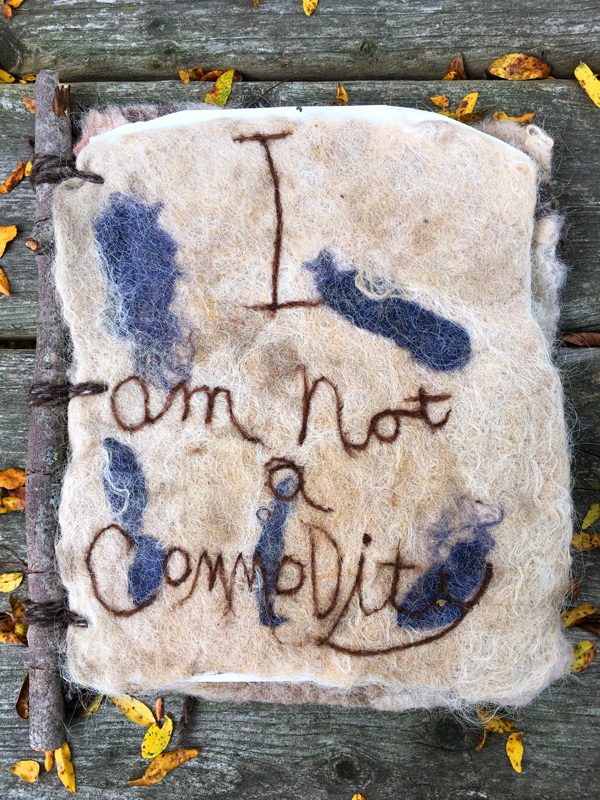 David published his poem in an hand-felted cover.  And each of the pages is illustrated with a delicate line drawing drafted by Lauren VonKrusenstiern.
I am not a commodity
I see you in school,
feeling out of place,
majoring in economics
needing your calculus
for all your formulas
representing the goals
of Chase Manhattan Bank
But I am another being
I live next to the earth,
and in my own way,
I pray
for the best soil,
and the richest greens.
You can even teach me
to graze on the ones
you need to be digested.
(buckthorn for example)
As your sheep,
I am both strong and frail
fearing many predators
These days my fears are many,
as I know are yours,
making us very humble beings.
In your class, they called me stupid,
but I have my own personality,
my own ways, and who is to
say which of us is wise.
Even with our differences,
I will know your voice,
And listen for your approach,
showing you still
I am glad you are here.
So, I ask,
will you remember my gifts?
As a ewe,
I can give you offspring,
often two at a time,
and as a ram?….
who knows how many of your ewes
will become pregnant?
Breed me carefully and I can soon
produce enough milk to make
your glorious cheeses.
Or breed me another way
And I will sacrifice my life,
just for your survival,
and the taste of choice
at your dinner table.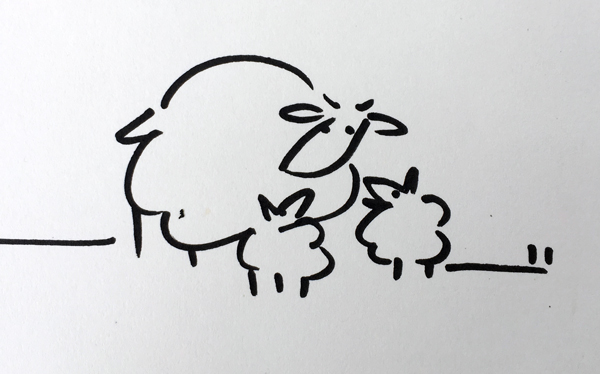 Yet,
you also may keep me
and protect me for my wool.
Just caress your hands on my coat of fleece,
and see how they will be healed..
You can follow my miracle fiber
to your local mill,
where every person and machine
from washing to skeining
is dedicated to my beauty.
In these days of drastic weather events,
(created by your people)
whatever you spin from me
will keep you safe and warm.
Who I am,
what I do,
(If you are paying attention),
transforms lives.
When you felt so lonely
and out of place
In that college class……..
you were confronting
within yourself,
what has now become clear,
I am not a commodity
From all of us at the Spinnery, we'd like to offer you a very heartfelt thank you.  Your visits to our mill and our various booths at Sheep & Wool Festivals give us a chance to meet those of you who value our craft and see the extraordinary ways in which you transform our skeins into handknits to be cherished.  Thank you for sharing our love of all things woolly.