This week, our friend Elizabeth Doherty of Blue Bee Studio released a new cardigan pattern, Farallon, named for the islands off the California coast near San Francisco.
Maureen and Kate got a sneak peek of this sweater at Stitches West. When they tried it on, they recognized that this cardigan's unique construction and delicious fabric ensured that it would be the first cardigan they would want to reach for as warmer weather arrived in Vermont.  It looks and feels fabulous!
Thanks to Elizabeth's signature top down construction, this sweater is blessed with figure flattering shaping that fits like a dream, because you can try it on as you go making small adjustments in length to your preference.  The seamless construction is given structure by the cast on edge that runs along the back of one's shoulders. This removes the visual distraction of a seam when viewed from the front, and provides a stunning architecture to the garment's back.
Clever placement of short rows along the shoulder seam and at the top of the sleeve, allow the garment to appear to be custom tailored.  The cardigan curves where you do, and features a-line shaping, so it seems to glide along your body as if it made for it.  Which it is!
The pattern calls for two strands of luxurious Shibui yarn to be held together throughout that creates a fabric that blends linen/flax, silk and wool.   Maureen was able to get cast on before the pattern's publication, and has found that she was able to get gauge using Spinnery Sylvan Spirit.  Even as a WIP still on the needles, this sweater makes us happy.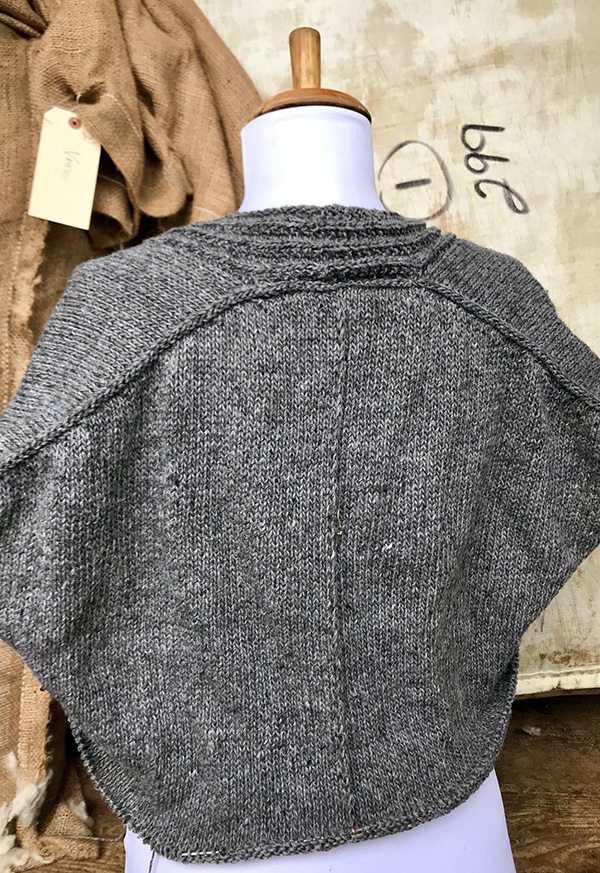 Our special blend of wool and TENCEL has lovely stitch definition, bringing crisp clarity to the textured collar of this pattern.  The longer fiber length of TENCEL (man made fiber sourced from wood pulp) lends lovely drape and movement to the knitted fabric, which is exactly what you want to make the most of Elizabeth's design.  When this cardigan is blocked, the fabric will move beautifully.
All 15 colors of Sylvan Spirit are in stock and can be found on our website, here.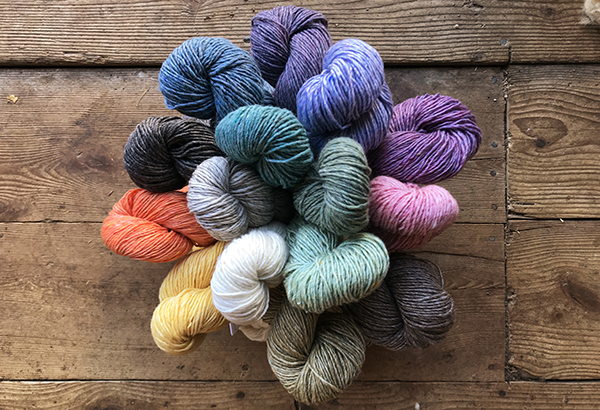 Elizabeth's pattern includes a generous range of 10 sizes from 36½" to 61¼".  The yardage requirements for Sylvan Spirit vary from 5 to 9 skeins.  You can find all the details on the pattern's Ravelry page.
Maureen is eager to finish her Farallon, and Kate imagines that she'll be making more than one! We hope that you take a closer look at Elizabeth's new pattern for a classic handknit that we know you'll want to wear for many seasons to come.