Last week we started working on the Natural Dark color of both our Simply Fine and our Green Mountain Green yarns.  As different as these yarns appear to be in structure, they are identical in fiber content, so they can be created congruently for much of the production process. Almost like making cupcakes and a cake at the same time, we start with the same "batter".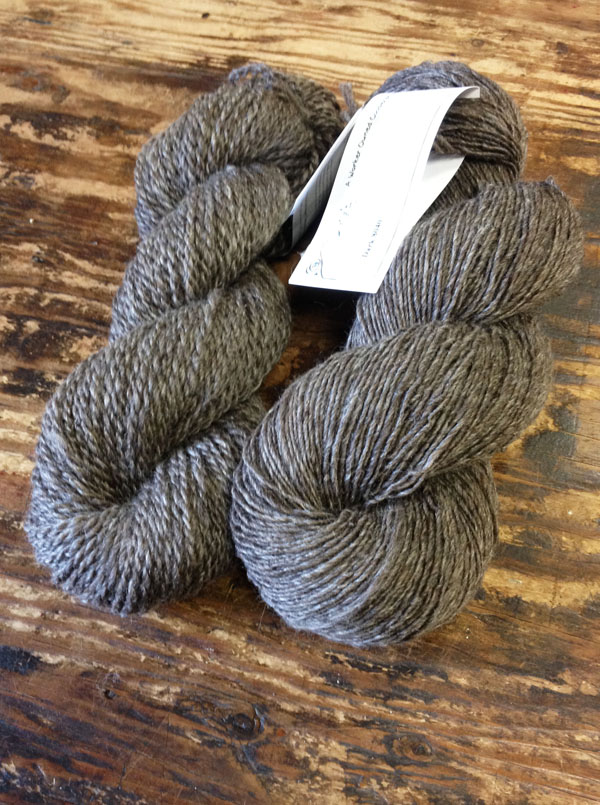 The ingredients for this batch of yarn includes roughly 53 pounds of fine wool with about 35 pounds of first shearing kid mohair.  To put those numbers into perspective, we estimate that a typical wool fleece weighs about seven pounds.  After cleaning and processing, we'll end up with roughly 60 pounds of finished yarn.
The two fibers are blended by our picker and carder.  You can see it here going through our carder on the 21st.  The fibers for this yarn are GREENSPUN; which means that here at the carding stage, our special blend of organic vegetable oil and water is added to the fiber to smooth its progress through the machine.
The wool we use for these yarns is a combination of fleeces from Rambouillet and Targhee sheep that are raised in Ohio and along the high plains of Montana, Wyoming, and North and South Dakota.
The soft kid mohair comes to us from Joe David Ross in Sonora Texas.  He has supplied the Spinnery with wonderful mohair fiber for almost 30 years. (You can learn more about him and the mohair he supplies us with here).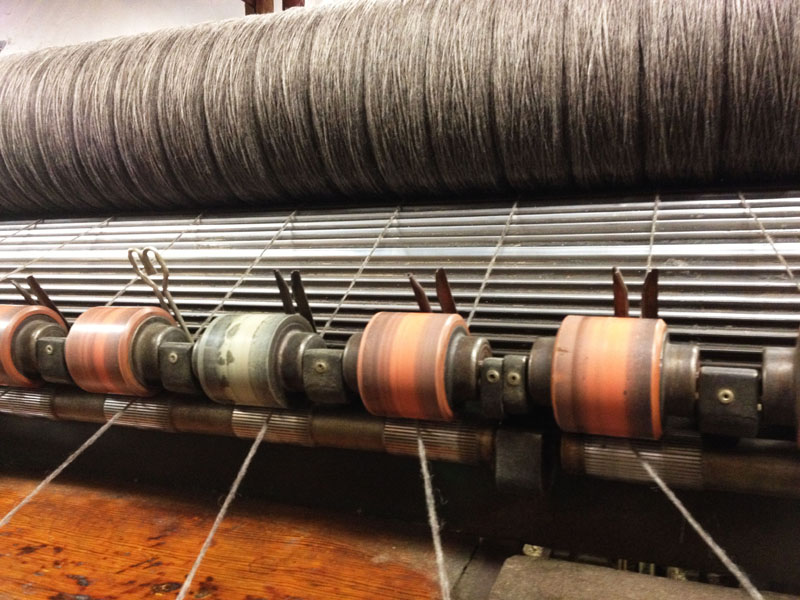 Here you can see the roving set up on the spinning machine a few days later.  The fiber will be spun with tension to create plies that will be strong enough to knit or crochet with.
At this point the bobbins of yarn are rolled into our steambox for a three hour "sauna" that will set the twist.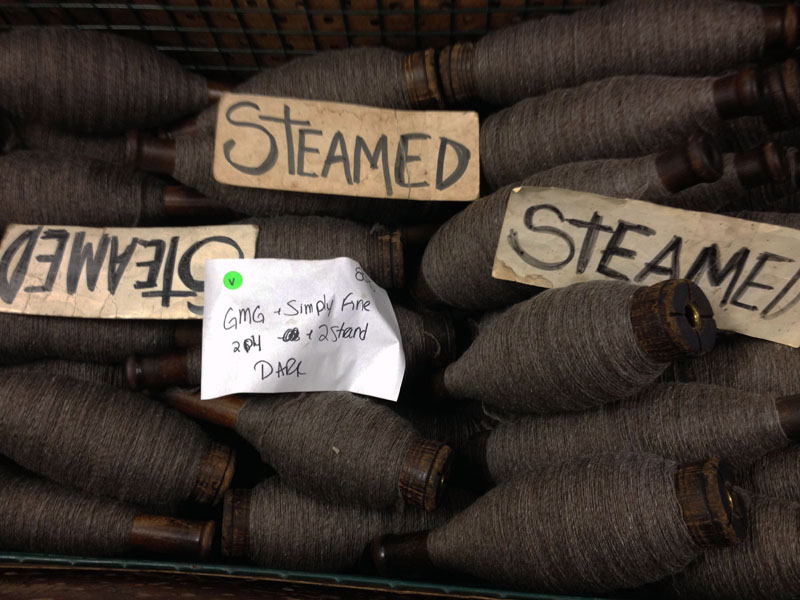 And now the two yarns are separated to follow different paths.  The plies for our Green Mountain Green yarn are sent to the plying machine.  Here two plies will be spun together (in the opposite direction) to create the 2-ply yarn that we love.  The Simply Fine is a single ply yarn and so is ready for skeining.
Here you can see the two-ply Green Mountain Green bobbins lined up on the skeining machine where we'll wind off 120 yard hanks to be twisted into beautiful skeins.  The Simply fine bobbins are wound into skeins of about 450 yards.
The skeins are now ready for a gentle washing with mild soap which will preserve the natural sheen and resilience of the yarn. Once it has dried, it is ready to be twisted into shape and labeled for sale.  From start to finish, this batch took just about a week to produce.  We can't wait to see what becomes of it next!