The production team has had a colorful week as a collection of new yarn has moved from fiber to skein.  As evidenced by Laurie's color change spool from the carder, we have been working with such beautiful colors that the combination looks a bit like a geode.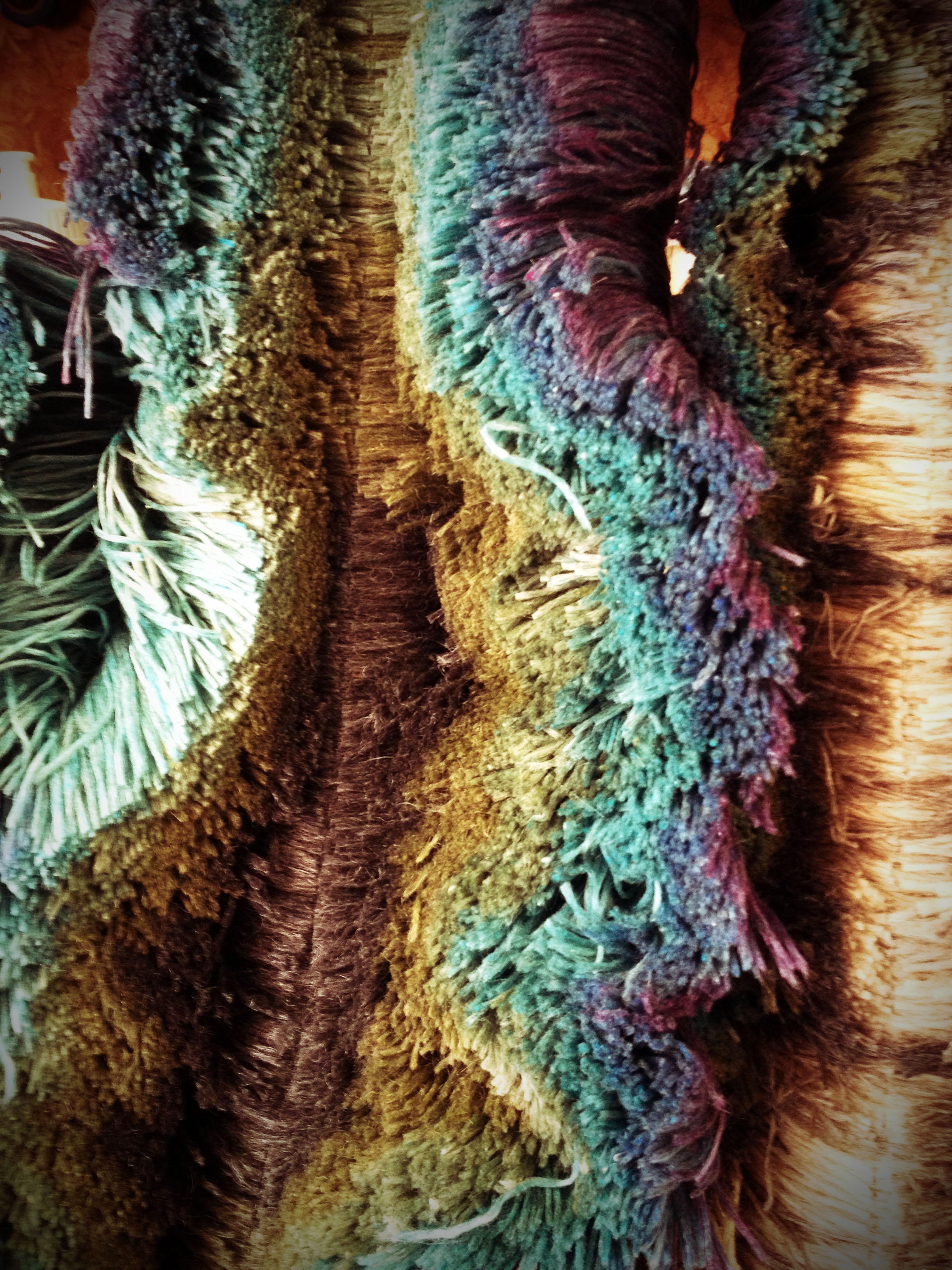 We are working on a total of five new shades of Sylvan Spirit and we can't wait for you to see them.  You were among the first to see our new Hematite shade last week, and this week we have some new colors to share.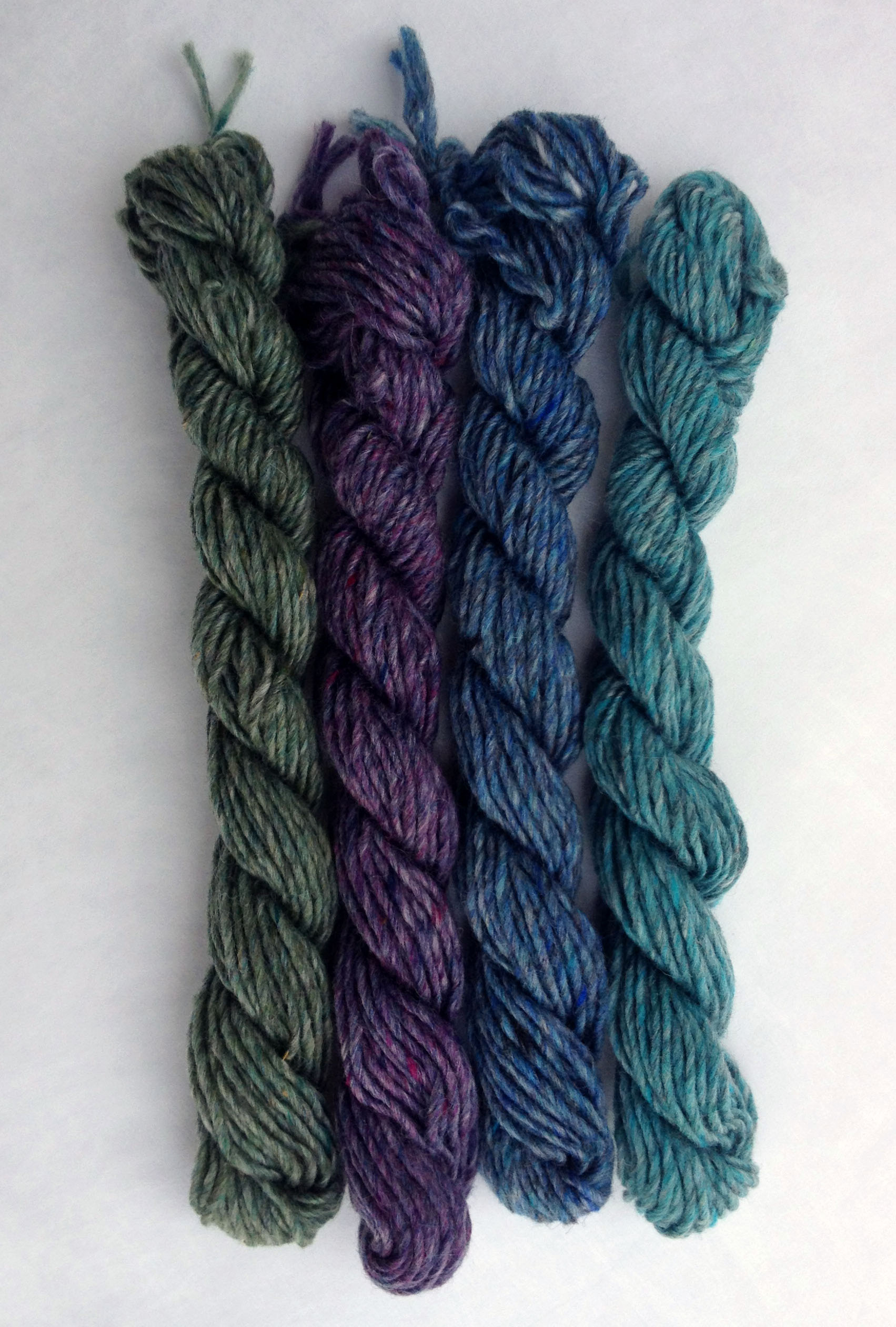 From left to right we have Jade, Agate, Aquamarine and Turquoise. These new additions to the Sylvan Spirit spectrum are going to give you a wonderful palette to play with this Spring.
Our 50/50 blend of Wool and TENCEL® Lyocell  makes a soft yarn with a satiny sheen. You will love its beautiful drape and spectacular stitch definition.  This DK weight yarn includes 180 yards per 2 oz. skein and is a wonderful choice for lighter weight knits that will provide that touch of warmth and comfort we like from Spring and Summer knitwear.
For those of you who are curious, TENCEL is a natural derivative of wood pulp from cultivated Southern oak and gum trees grown on land unsuitable for grazing.
These new colors of Sylvan Spirit are making their debut at Sitches WEST this weekend and we will have skeins available for everyone on our website later next week.  We hope that you enjoy working with this yarn as much as we loved making it!