Our new colors of Cotton Comfort are ready for online sales!  These beauties were a hit when we introduced them at the Wisconsin Sheep & Wool Festival.  From left to right we have Aubergine, Gingerbread, Duffel and Pine.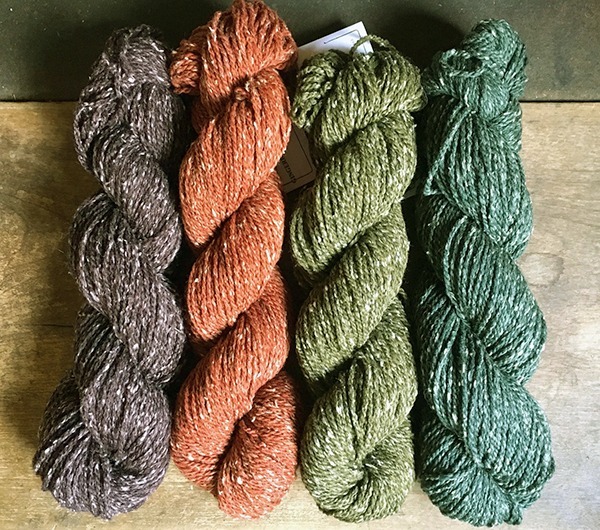 That lovely tweedy texture is created by the resistance of the cotton content of the yarn (20%) to absorb the dye that the wool soaks up like a sponge.  We feel that our four new shades bring some exciting new autumn colors into the spectrum that you already know and love.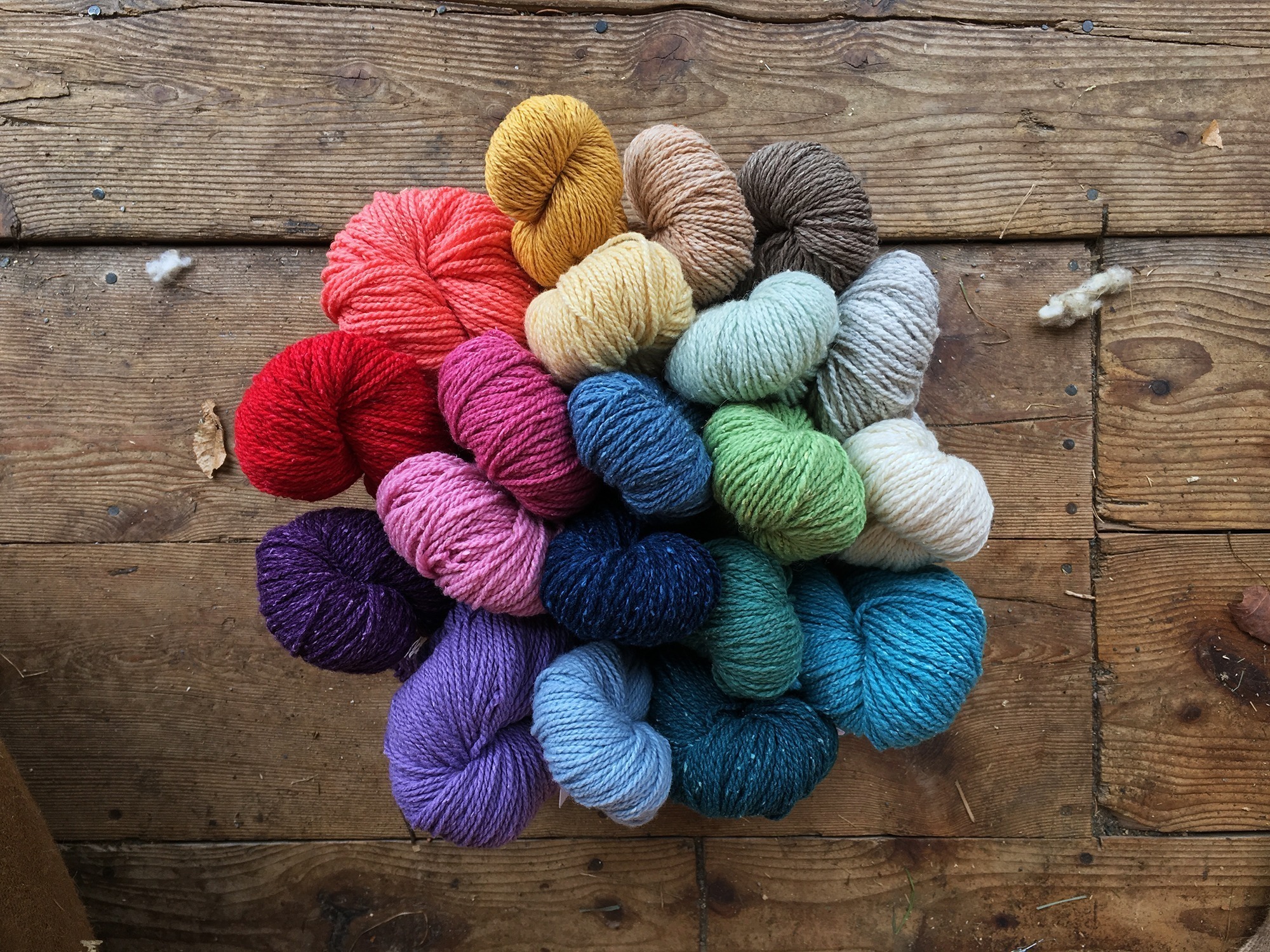 And to help celebrate the launch, we have a new cardigan pattern to share with you so that you can cast on with these skeins without delay!  Our Windrow Cardigan, seen below in the new Gingerbread color is a quick knit and a great wardrobe staple that could work through 3 seasons here in the Northeast and year round in warmer climates.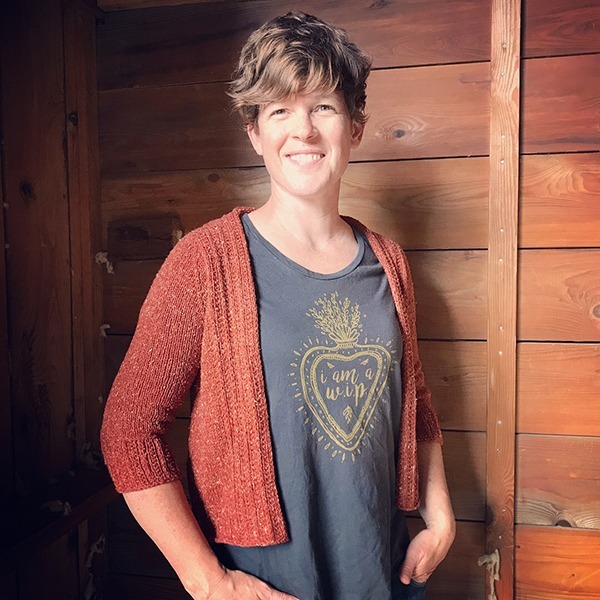 This is a cropped top-down seamless pattern that you'll be able to try on as you work, ensuring a perfect fit.  You can easily modify the length of the body and the sleeves for a sweater that is just right for you.  We love it paired with a t-shirt and jeans or over a me-made dress that you adore.
Above, Kate is wearing the size 38″ with about 2 inches of positive ease.  The pattern includes sizing from 35″ to 50″ and requires between 5 and 7 skeins of our DK weight yarns.  We've also knit it up with our 100% wool Mewesic in the Mean Mr. Mustard colorway and love the way it turned out!
Here, Kate is wearing a model that has about 8″ of positive ease for a looser fit some may be more comfortable with.  The seeded rib texture wraps around the back of the neck and down the front of the sweater to be joined around the waistline for a bottom border of texture that will match your cuffs.  It provides some visual interest on an otherwise stockinette background that is as quick to knit as it is easy to wear.
We hope that you'll take a closer look at our new colors as well as this new pattern this week as you continue to plan your winter's projects!