We've been able to make a new batch of Yarn Over with the remnants of some of the fun new yarns we've produced this summer.  We'd like to introduce you to Frost (shown on the right).
This new shade brings our selection of Yarn Over to a generous four colorways, giving you more choice than ever for some beautiful bulky weight knits this winter.  It is a perfect choice to work up a classic version of Cap Sease's new John's Sweater.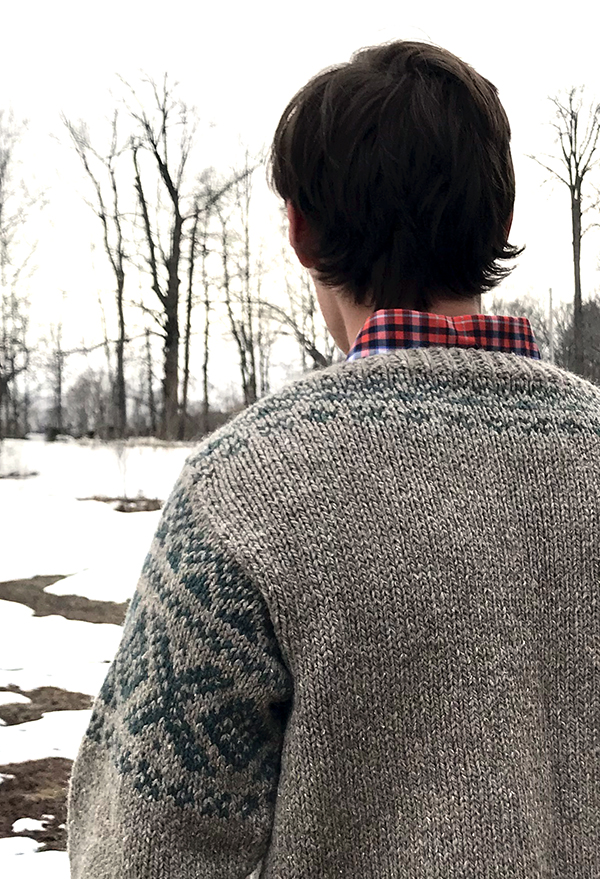 Cap had a favorite sweater of her father's in mind as she designed this pullover, so it has timeless appeal that you'll love as much as we do.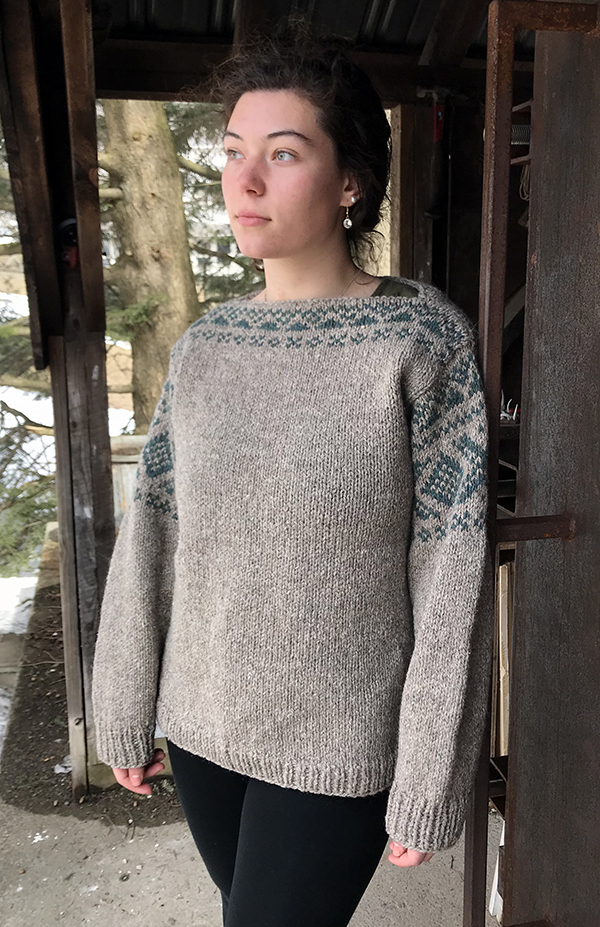 While she did craft this with guys in mind, we couldn't help but notice that a sweater this cozy is a perfect choice for him or her, making John's sweater a perfect "boyfriend sweater" that may remain in your closet!
Knitting it up at a generous size can allow you to layer underneath; and will give you a garment that will be useful for many members of your family.  Perhaps a schedule of who gets to wear it when will need to be posted on the fridge?
Cap's pattern includes sizes 37 (40, 44, 48, 52, 56)"/ 93 (101, 111, 121, 132, 142)cm, ensuring that you'll find a perfect fit for almost anybody.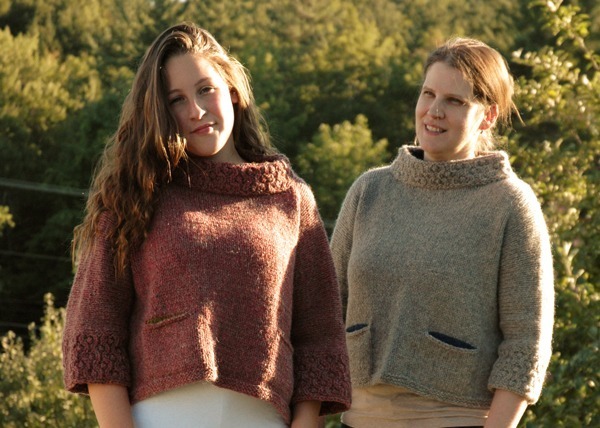 You may also want to consider the Beekeeper's Smock.  This beloved pattern was released a couple of years ago and also calls for Yarn Over.  It features a cropped oversized shape, honeycomb cabling at the cuffs and cowl, pop color pockets and an unusual construction that you will enjoy!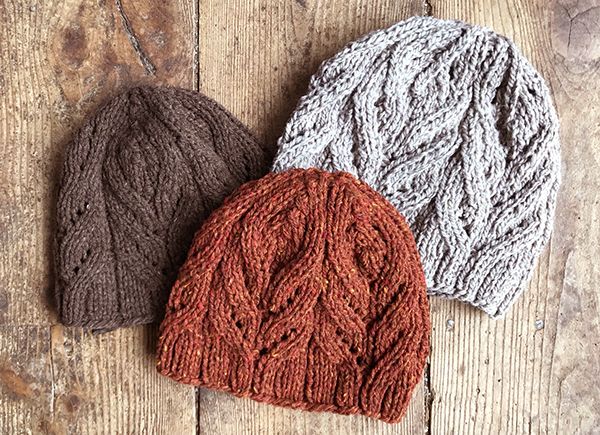 We've also used it to knit up Jane Richmond's Betsy (the top right hat was knit with Fog) this summer.  You can read more about our experiment here.
No matter what pattern you choose, at about 3.5 stitches per inch, our Yarn Over knits up in no time!  And we know that finishing a project feels almost as good as starting one 🙂