All of us can agree that when it comes to buying yarn, there is no substitute for getting to see and touch the skeins in person.  Brochures and computer monitors rarely do the colors justice.  And getting a true sense of the feel of the yarn is essential.
We think that the same can be said of knitted samples.  You can learn far more about a sweater by trying it on than you might imagine.  You can assess its sizing and length, if it is flattering to your figure, and if you'd prefer the sweater with some ease and how much.
With all of this in mind, we have a fun event to invite you to!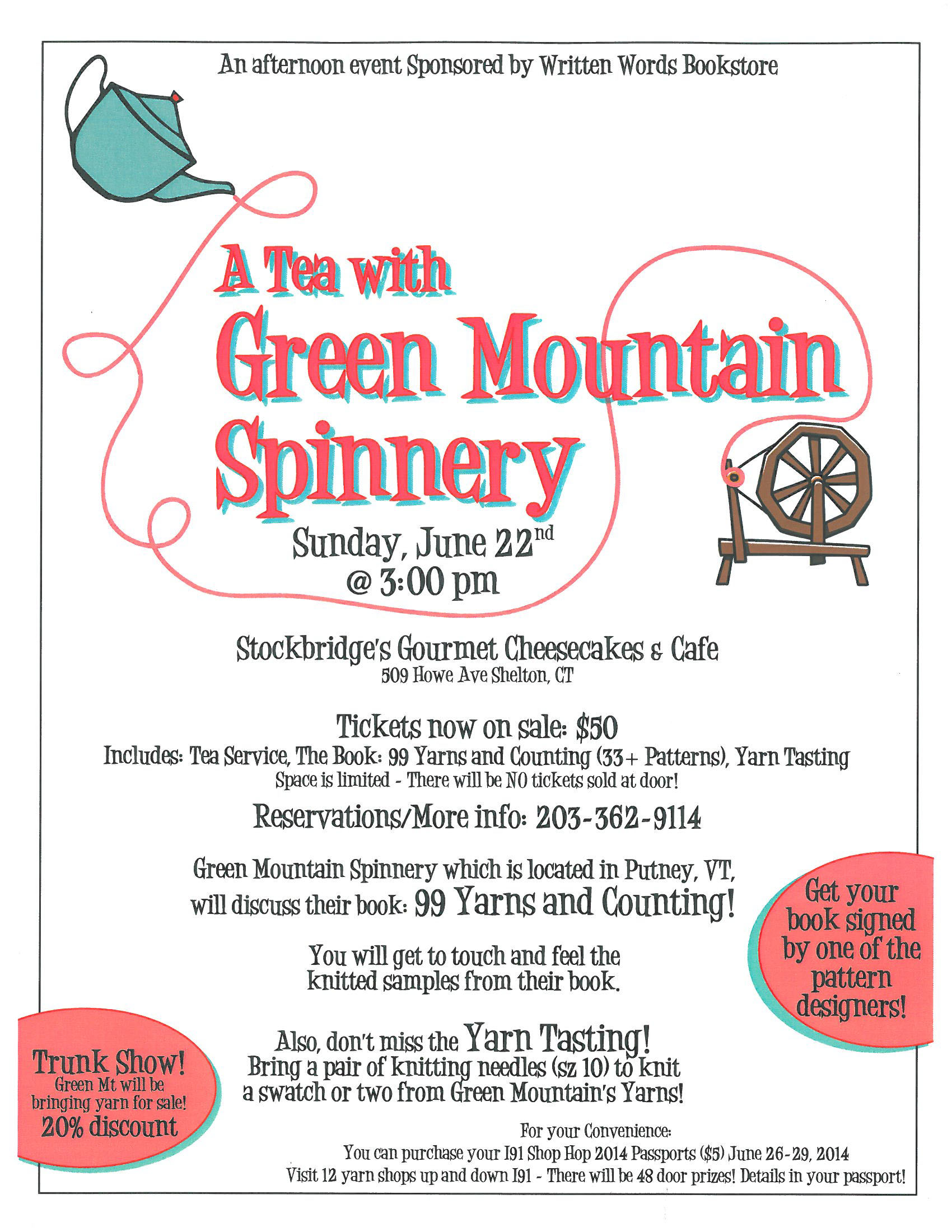 Written Words Bookstore is sponsoring a deliciously fun event at Stockbridge's Gourmet Cheesecakes and Cafe (located at 509 Howe Ave. in Shelton, CT).  On Sunday June 22nd Maureen will be "setting up shop" at the southern end of I91 giving those of you in that area a unique opportunity to have Spinnery yarn and samples brought to you!
She is going to be bringing copies of our very popular book: 99 Yarns and Counting.  She'll also be bringing samples from the book, and mini skeins of some of our favorite yarns so that you can knit a swatch or two that afternoon.  If you find the perfect pattern and yarn to start it with, she may have just the skeins you need.  (Since she won't be able to transport our entire shop we may have to send your selection to you on Monday when she returns).
You'll want to get your tickets ahead of time as they won't be available at the door.  You can secure your spot at our fun afternoon by calling 203-362-9114.  
We hope to see you there!