We have been working hard this week sprucing up the Spinnery in anticipation of the 36th annual Putney Craft Tour that will occur later this week.  We are thrilled to be a part of America's oldest craft tour.
We will be open from 9am – 5:30pm on Friday, 10am – 5:30pm on Saturday, and 10 – 5pm on Sunday.  We'll be offering tours of the Spinnery and some special items will be available for sale on a first come first served basis.  Our "retired" antique spinning bobbins will be available for $5 each.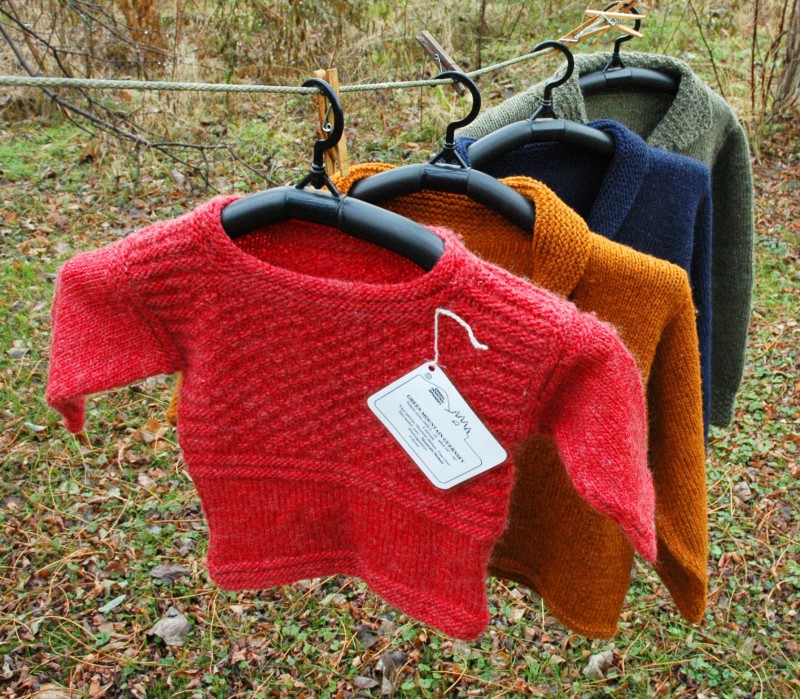 We have dozens of hand knit shop samples that could make perfect holiday gifts!  We can save you hours of crafting time over the next month, and perhaps even offer you something that you'd like to wear yourself this winter.
We are offering our adult sweaters for $50 each, adult vests for $30 each, children's sweaters for $25 and accessories of all kinds for $15.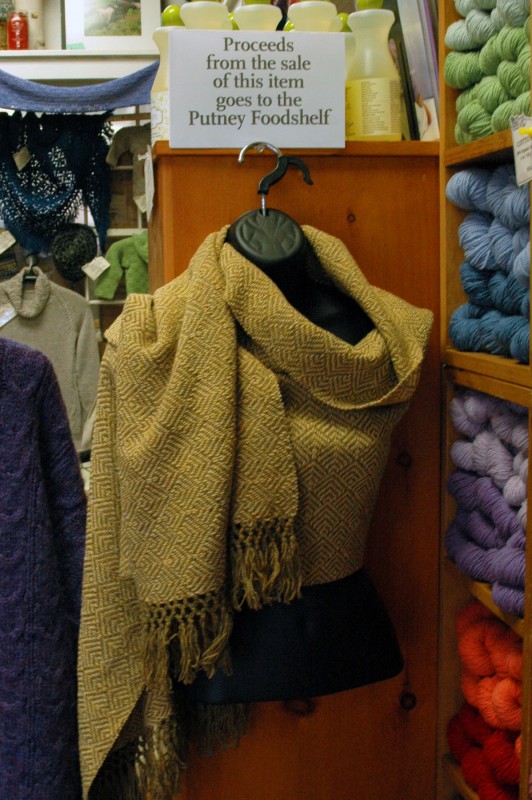 And this one-of-a-kind hand woven shawl is $100 and all of the proceeds will be donated to the Putney Food Shelf.
We are looking forward to this weekend, and hope that you will be able to join the fun.