Happy 2018! We'd like to introduce you to the Spinnery's newest pattern: Triangles.
This darling little pullover was designed by Cap Sease with little ones in mind. The pattern is sized for ages 2 – 10 with finished chest circumference measurements of 25 (27, 30, 33)" / 63 (68, 76, 84) cm.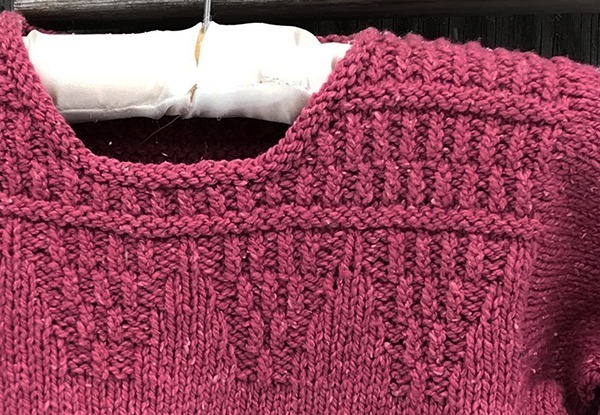 It features a gansey textured yoke that is created by twisted stitches set off against a purl background.  The interplay of ribbed triangles with stockinette makes an interesting and lively yoke that looks difficult, but is actually easy to knit.
The boxy shape  and accommodating sleeves makes it perfect for little ones.  Selecting a classic color could make it a perfect garment to share amongst siblings who pass along hand me down knits.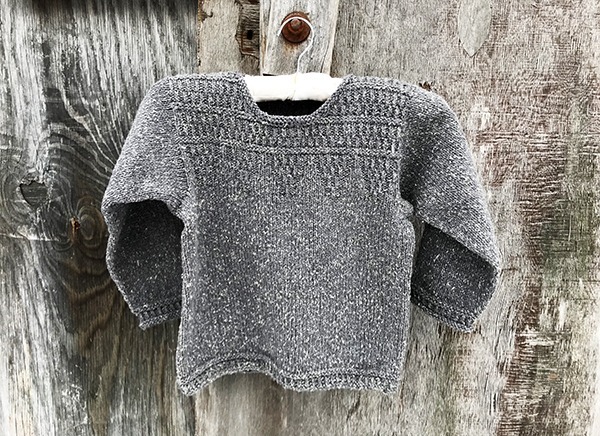 It knits up quickly with between 3 – 5 skeins of our DK weight yarns and our recommendation is Spinnery Cotton Comfort.
This delightfully soft and squishy yarn is constructed with a blend of 20% organic cotton and 80% fine western wool.  And our rich color selection can't be beat with bold primary hues as well as softer pastels for a darling spring garment.  This little number could easily be on and off your needles before Easter.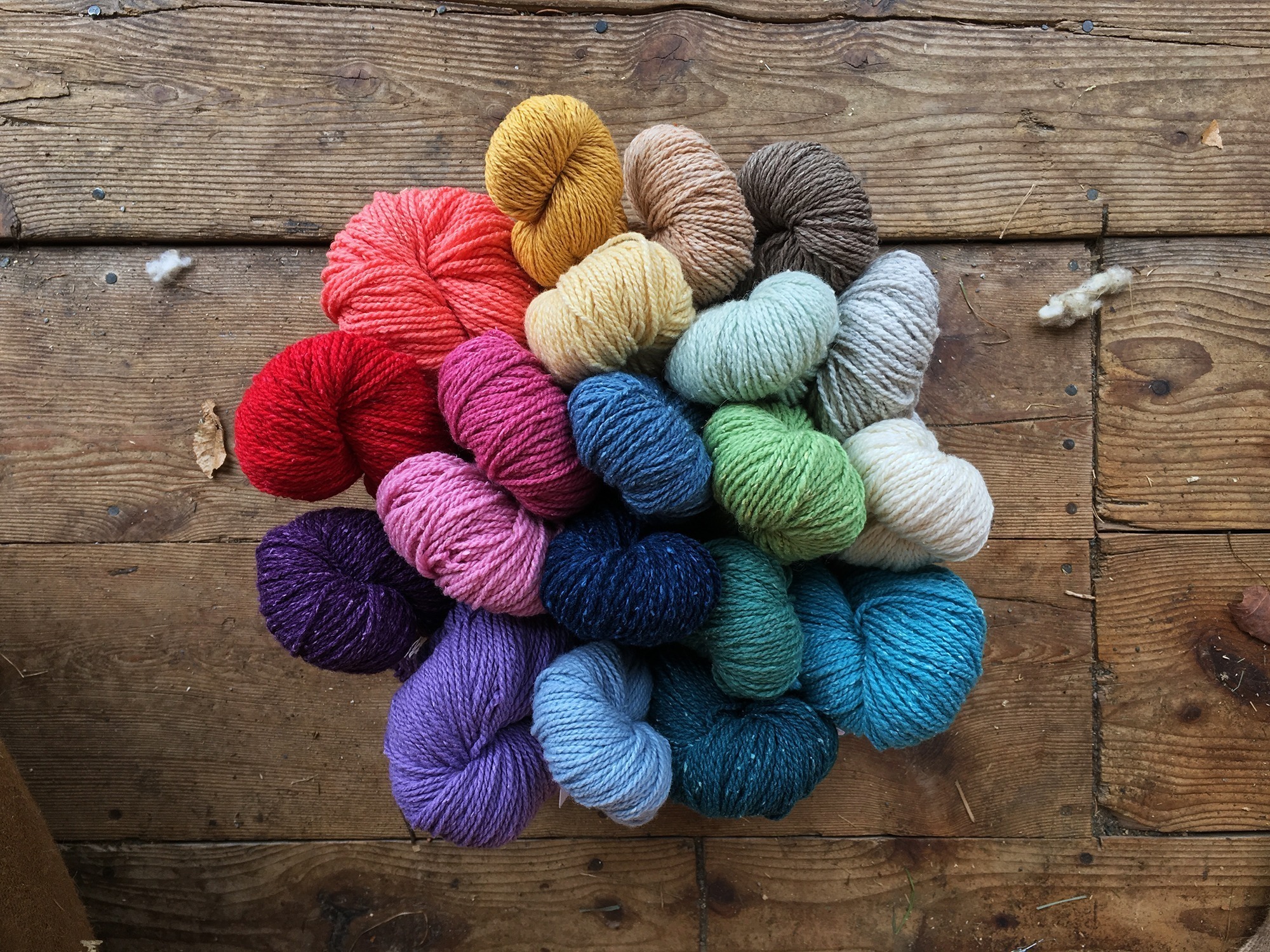 This week will be a perfect time to enjoy some savings as our January Sale begins on Monday the 8th providing you with terrific discounts (as much as 50% off!) on a variety of odd weight yarns that will work beautifully for this pattern.  You can peruse our sales flyer here and plan your order.
Early on Monday morning, you'll be able to find these (and a few more) items listed in the SALE ITEMS section of the Spinnery website.  These yarns are available in limited quantities, so don't miss your chance to take advantage of these terrific prices.
We hope that you enjoy working on this delightful little sweater.  It's a new favorite here at the Spinnery because like you, we delight in making knits for the little ones we love.