If you follow our Instagram feed, than you may have seen that Maureen recently cast off a Snow Day Shawl designed by Knitting Expat Designs.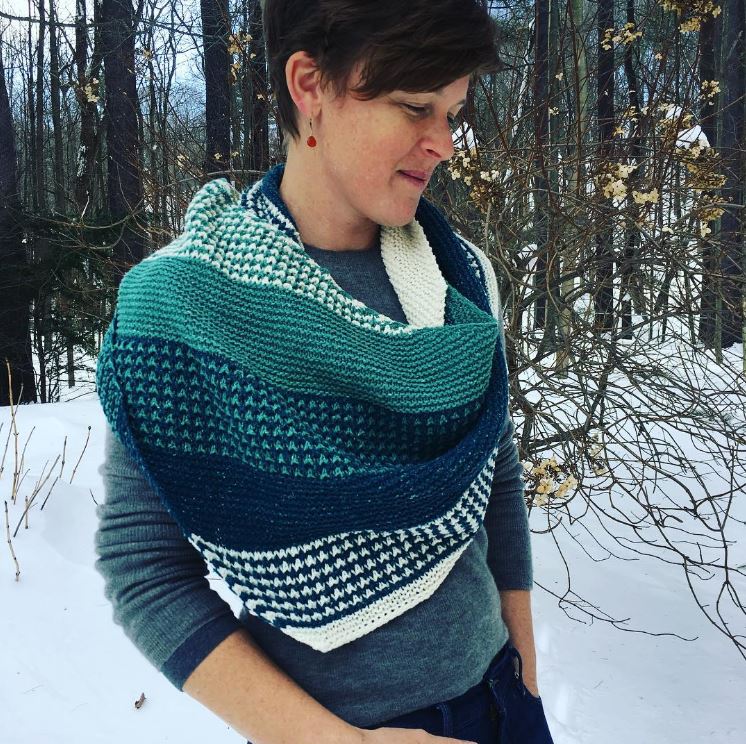 This beauty is created with three skeins of Spinnery Cotton Comfort (seen above in Juniper, Weathered Green and Unbleached White).
This shawl stole its fair share of attention at our booth at STITCHES West last weekend, so we thought we'd share some of the different color combinations that shoppers came up with that you might enjoy working with.
March usually delivers a few more heavy snowfalls, so in spite of the recent balmy temperatures, we anticipate that there may be a few more snowy knitting days in store for us this season.
We'll make sure to have a trio of beautifully complimentary skeins ready to go so that we can create a shawl like Maureen's to enjoy this Spring.  Are you tempted to as well?