The Fall issue of Knitscene has hit the news stand and we're thrilled that our yarn is featured on the cover!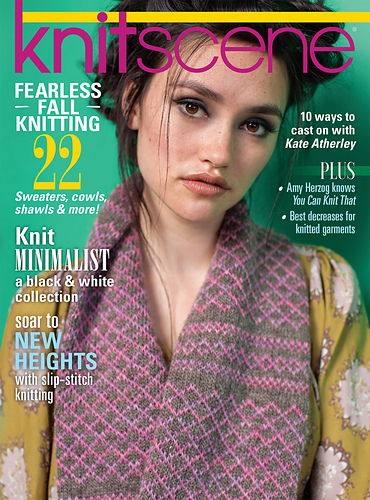 The Barton Cowl designed by Laura Reinbach is knit up with 3 skeins of Green Mountain Spinnery's Simply Fine.  Shown above in 2 skeins of the undyed Natural Dark color and a single skein of Azalea.
This beautiful infinity cowl is started with a provisional cast on and knit as a tube, keeping all your color work ends and floats neatly tucked inside.  To finish, all the live stitches are grafted together to create a seamless circle.
This single ply fingering weight yarn is created with a blend of our softest mohair and finest wool.  It blooms when washed and creates a downy soft fabric that is a pleasure to wear against the skin.  We have a beautiful selection of hand painted colors that will shine in contrast with our lovely un-dyed neutrals.
And that's not all!  Included in the pages of this issue is a multiple page book excerpt from The Art of Slip-Stitch Knitting by Faina Goberstein and Simona Merchat-Dest.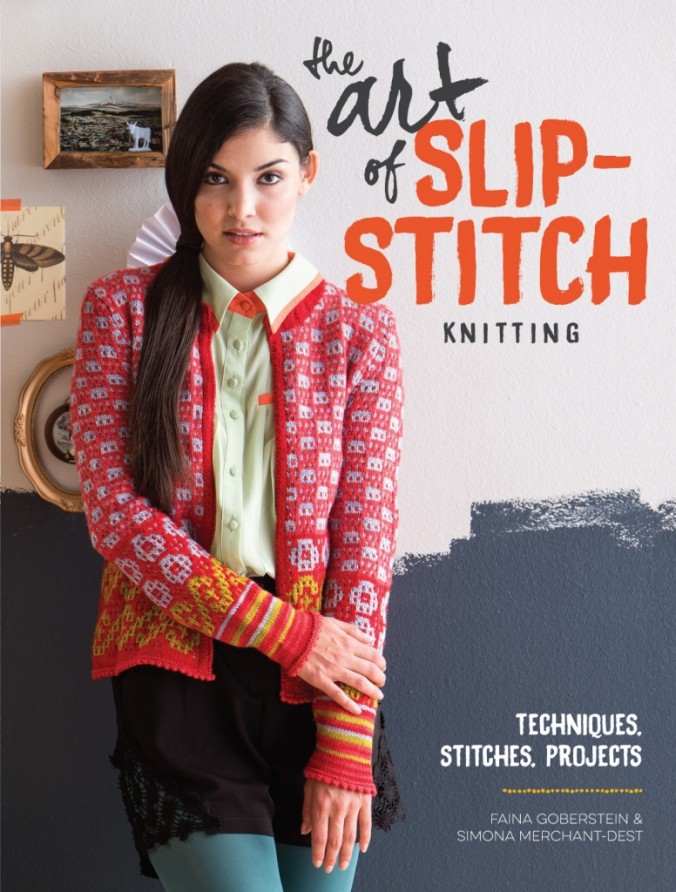 This three page primer provides a taste of the terminology and diagrams of this wonderful color work technique that is going to be the topic of this fall's Knitters' Weekend Retreat.  You can learn more about it here.
Faina will be here in Putney Vermont sharing her tips and tricks with us on November 11th – 13th.  Our Knitters' Weekend is a very special gathering.  You'll have a chance to learn from an expert in the field with fewer than 20 other students ensuring an intimate gathering where you'll get all the support you need while making new friends.
New England is at its most beautiful in the fall and we know that you'll enjoy your visit that will be full of yarn, laughter, and learning.  We hope that you'll be able to participate!