It all started with Julie Asselin.  She dreamed up a new yarn last summer; and when her Nurtured moved through our production line, we all knew that it was something special.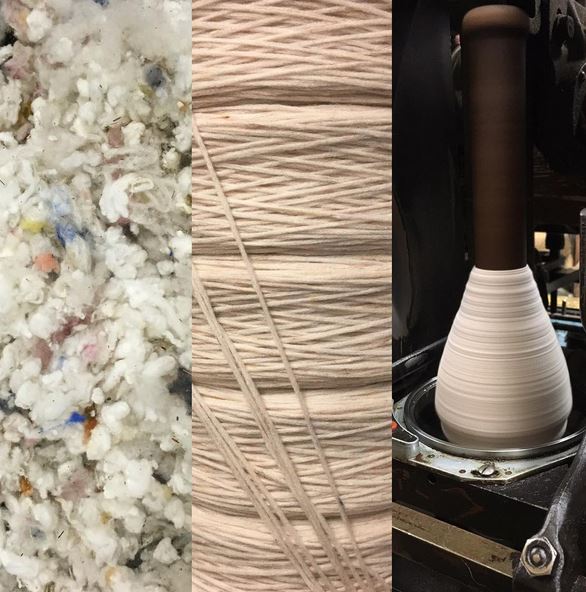 This yarn is created by blending and spinning wool that Julie has dyed before sending it to us.  You can see in the photo above that the yarn has flecks of her carefully created bright colors that are blended with undyed fiber into a subtle overall tone that is as warm and comforting as the name implies.
You can read more about how it all came together on Julie's blog posts about the project.
When Julie shared several skeins of this new yarn with Thea Colman, Thea couldn't wait to start swatching.  She experimented with various stitch patterns and came to the conclusion that this yarn wanted to be knit up in gloriously lush round cables.  We couldn't agree more.
Her design evolved into a new and improved cabled grandpa sweater that will be one you find yourself reaching for again and again.  We'd like to introduce you to Milk Stout.
Thea shared a few preview photos with us as her pattern became ready for test knitting and we were smitten.  Larisa (who spun this gorgeous yarn) cast on for the pattern using our Weekend Wool and the similarities between the two yarns has offered great results.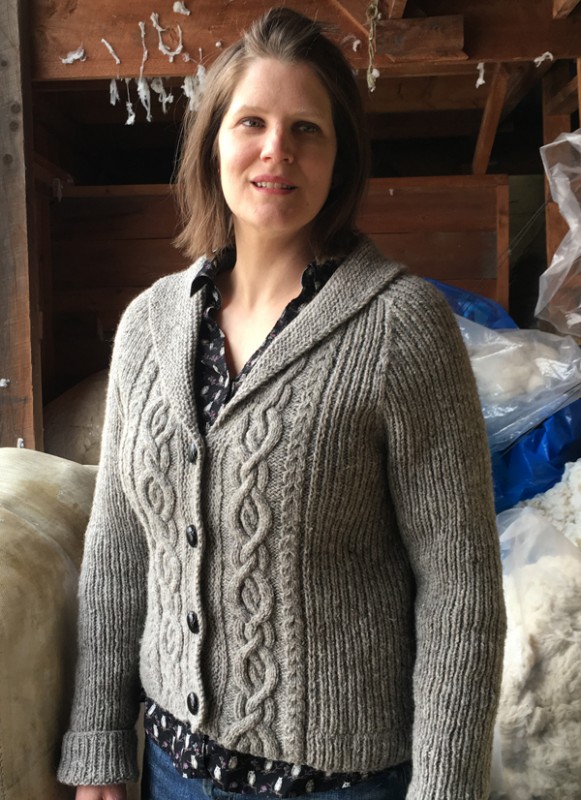 Our natural undyed skeins of Weekend Wool are also a woolen spun worsted weight 2-ply yarn of blended fibers.  Our Natural Grey seen above is created by combining light and dark undyed fiber and is the base for the dyed skeins that are equally popular.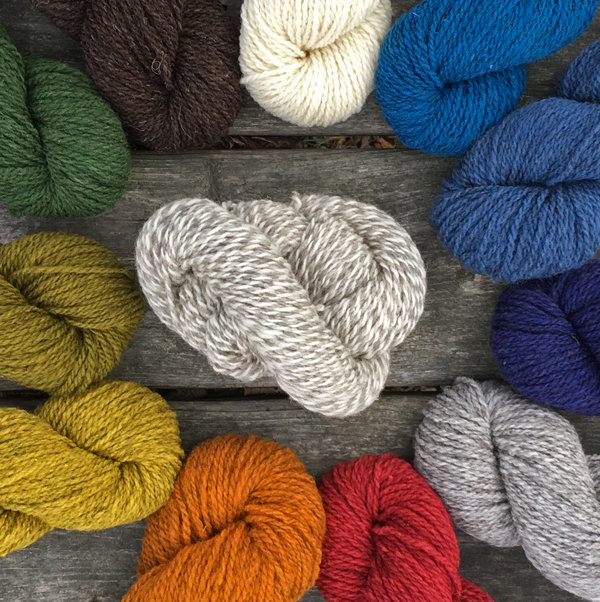 Larisa's new Milk Stout sweater is cozy, comforting and lofty.  Thanks to the woolen spun yarn it is a perfect weight with lush cables that provide texture that feels just like a hug when worn.
Whether you chose to use Weekend Wool or Julie's Nurtured, you are going to love this sweater as much as we do.