In celebration of the beginning of Spring, we have created "bouquets" of fun color for you to play with!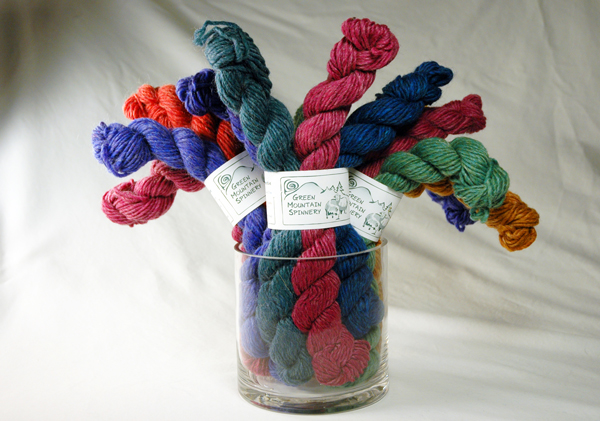 Knowing how popular our worsted weight Mountain Mohair is for color work projects, we have bundled five Mountain Mohair mini skeins into a fun collection of yarn for you to enjoy!
These skeins are each approximately 50 yards, giving you plenty of yardage for small accessories of many colors or a fun way to add a pop of color here and there to other larger projects.
If you are looking for some project inspiration, you might want to take a look at our Mini Mitts.  Cap Sease created a fun pair of fingerless mitts using just two of these mini skeins.
A bundle would provide you with the yardage for a couple of pairs.  If you wanted matching mitts, you could use the mini skeins for pops of color on a much larger collection of mitts to give as gifts or to match every outfit and mood.
There are hundreds of other accessory project suggestions to be found on Ravelry.  Our favorite may be the Algonguin Hats designed by Thea Colman which calls for a single skein of Mountain Mohair as a main color and just 50 yards of a contrast color to create a beanie with a hint of slouch and gorgeous textured color.
The color selection of the Mountain Mohair Minis that you'll receive is random and sure to compliment each other beautifully.  We can't wait to see what you make with them!