We have had a busy summer at the Spinnery, and our beautiful new yarn Mewesic isn't the only new offering we have to share with you.  We have several new patterns that we've released this week that you may want to take a closer look at.
Here you can see Lauren modeling the Snowfall Scarf designed by Cap Sease.  This delicate accessory can be beautifully knit up with 2 skeins of Spinnery Sock Art or Simply Fine.  The graduated lace pattern illustrates either an accumulation of snowflakes or a gentle tapering of a blizzard into a light dusting depending on your perspective.
We also have a warm hat to add to our collection of patterns.  Melissa Johnson designed the Lattice Cable Hat with brisk Vermont mornings in mind.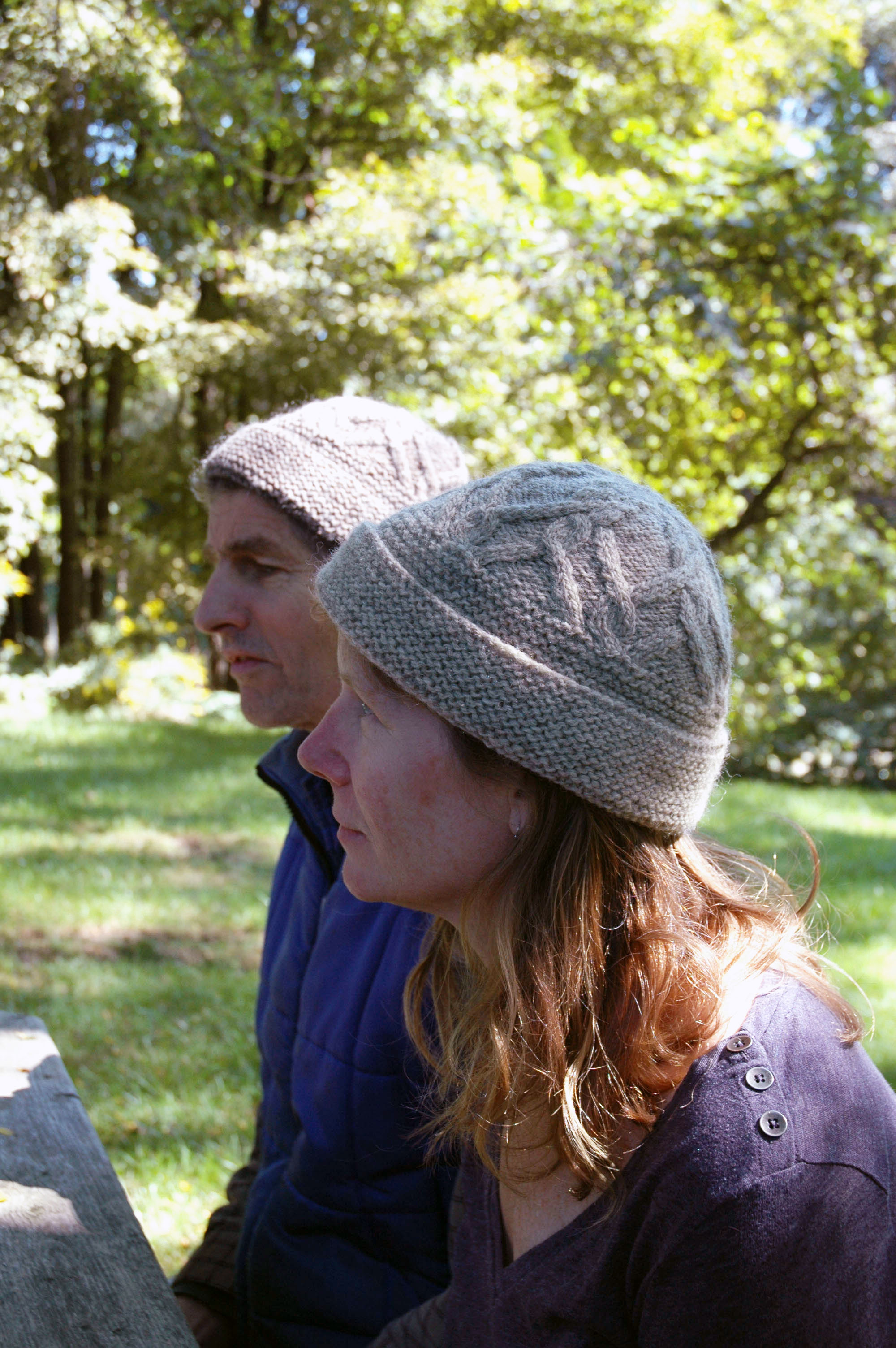 The double brim created with lush garter stitch can ensure warm ears no matter how cold it gets.  These were knit up with a single skein of Spinnery Maine Organic (in the foreground) or two skeins of Dark Green Mountain Green (in the background).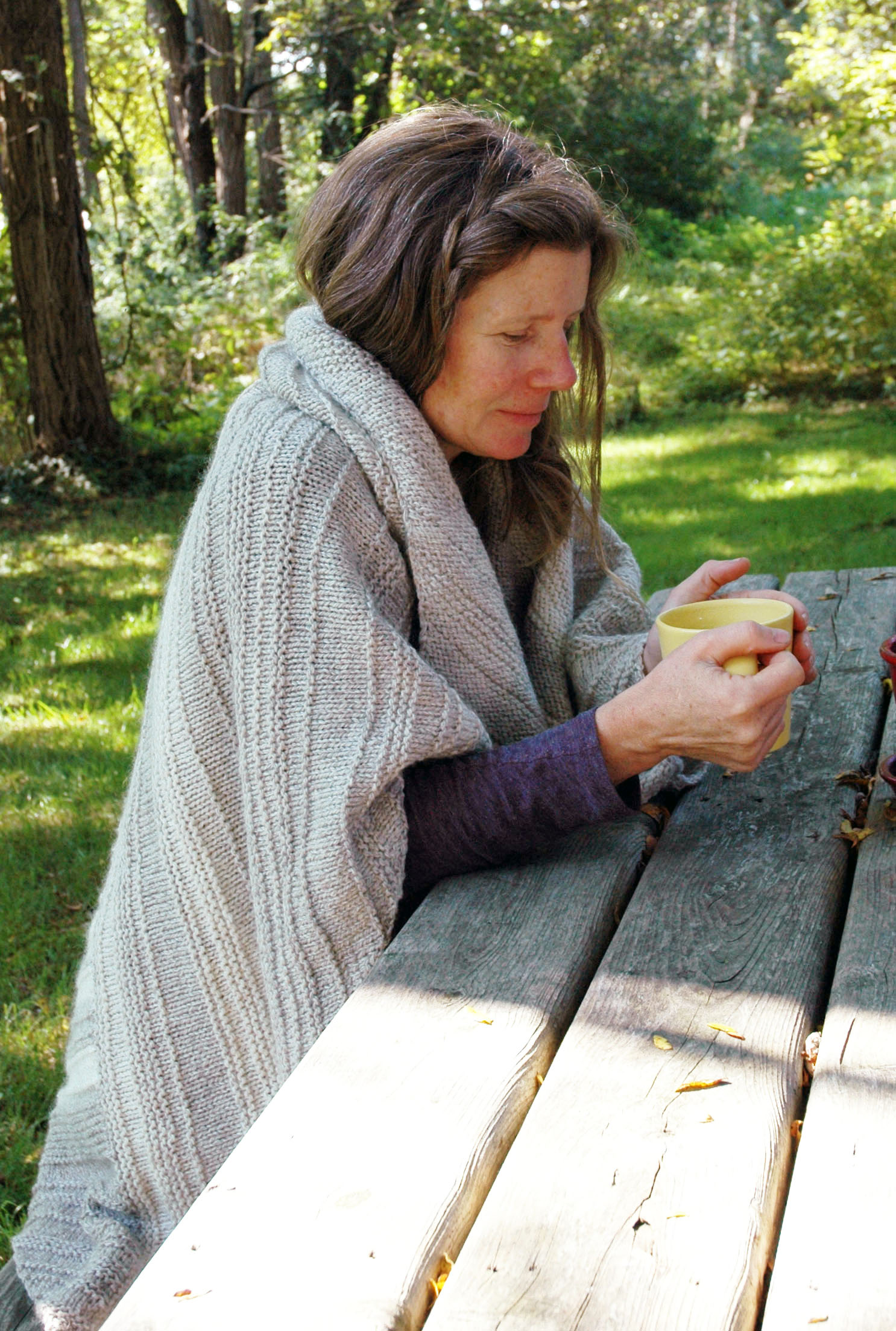 If you are looking for something a little more substantial to snuggle into this winter, you should consider casting on for our new Diagonal Blanket designed by Cap Sease.  This elegantly simple design combines simple stockinette and garter stitch texture with a bias construction that is made more complex by the tonal variations in the variegated Green Mountain Green yarn it was knit up with.
This blanket is an easy introduction to both diagonal and multi-directional knitting.  The pattern is a pleasure to work, and you'll enjoy seeing how the subtle tone shifts in the variegated yarn make each row unique.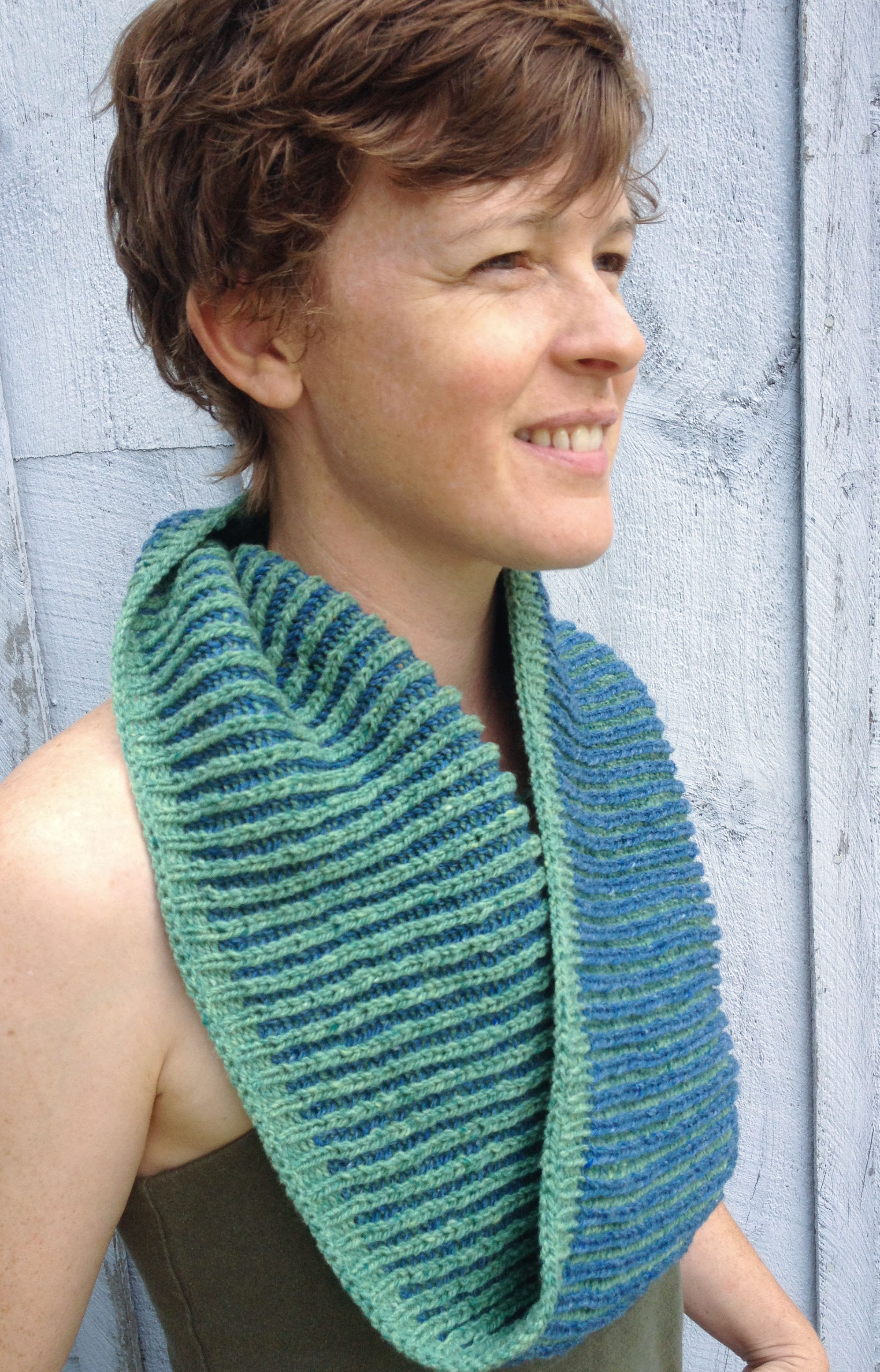 Last but not least is Maureen Clark's FREE Duet Cowl pattern.  This brioche stitch infinity cowl highlights the tweedy rich colors of our new DK weight Mewesic.  The pattern calls for a single skein of two colors for a richly textured accessory that has no wrong side.
This week on our Facebook page, we are running a little contest that you may want to enter.  The winner (who will be chosen at random on Thursday September 25th) will receive a kit that includes a copy of this pattern and two skeins of yarn in their choice of colors!
We hope that our new patterns offer you some inspiration to get cast on for some fresh new knits this season.  We look forward to see what you work on next!