The Aran sweater has a rich history, full of Irish island lore and fishing stories about the one that "got away".  In the past, each cable included in the pattern acted as a symbol that could weave a tale about the home port or invoke a bountiful catch for the wearer.
Maureen has created a fresh new pattern that combines the reassuring comfort that we associate with these classic designs and thoughtful details that ensure a perfect and flattering fit.  We'd like to introduce you to Duncan.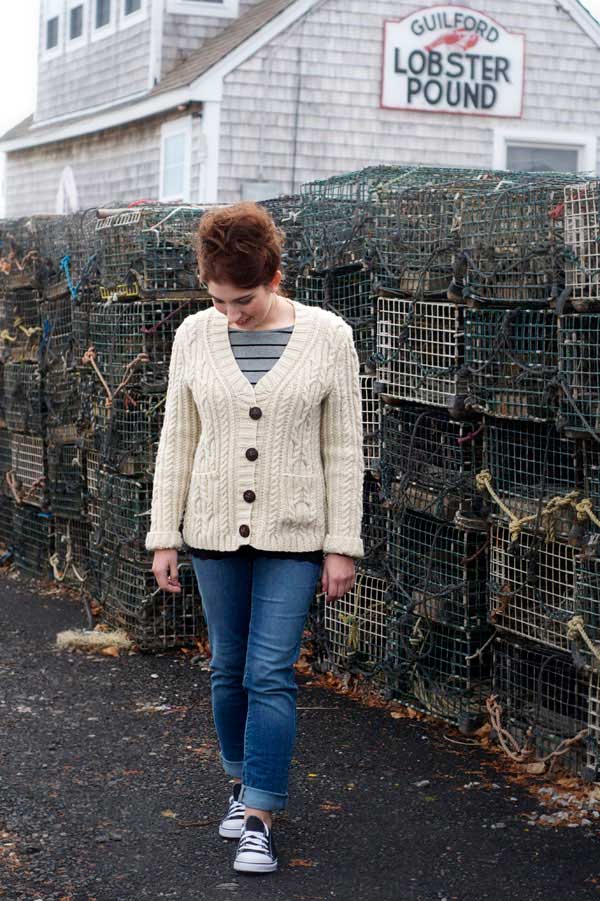 Maureen has designed the pattern with a size range of 40″ to 51″ and has used set in sleeves to make sure that the sweater fits with a minimum of positive ease.  It is warm and snuggly  knit up with worsted weight Weekend Wool or Mountain Mohair; and will never create the impression that you are wearing a cardigan meant for your favorite Fisherman.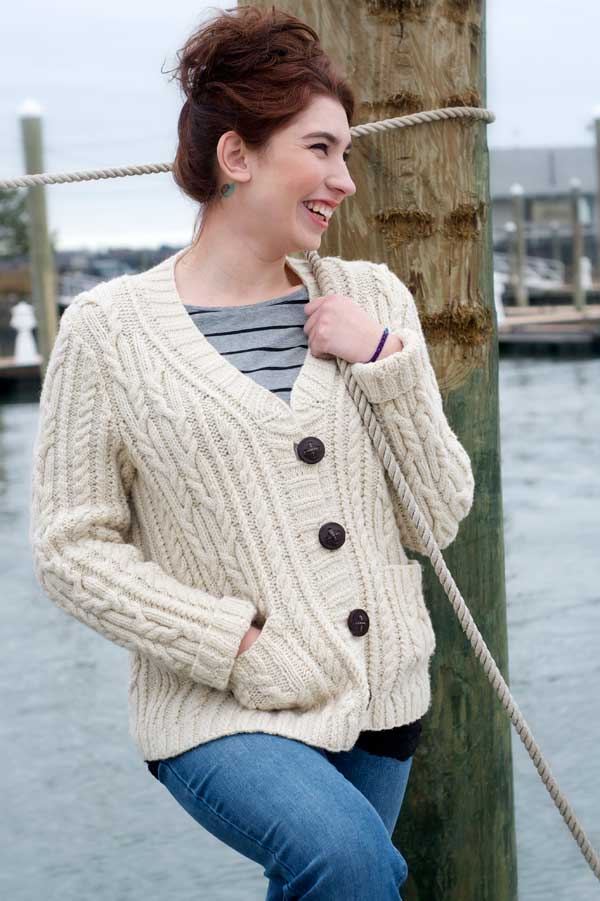 Shown here in the undyed White Weekend Wool, this 2-ply 100% wool yarn lends the sweater a crisp stitch definition making the cables pop.  And the classic creamy white color ensures that this sweater could work for any outfit making it a wardrobe staple that you reach for most months of the year (if you live in New England like we do).
We also love the addition of pockets that maintain the cable pattern for continuity but give us the option of warming our hands on a bitter cold or damp morning.
This sweater is sure to become a Spinnery classic and we can't wait to see yours!