Temperatures are warming up here in Vermont and that has us eagerly anticipating Spring, which is likely to be delayed by a few more messy late winter storms.  In an effort to change our perspective on any upcoming precipitation, we've got a new pattern to play with: Wintery Mix. We hope that this project will have us looking forward to gloomy weather forecasts instead of dreading them.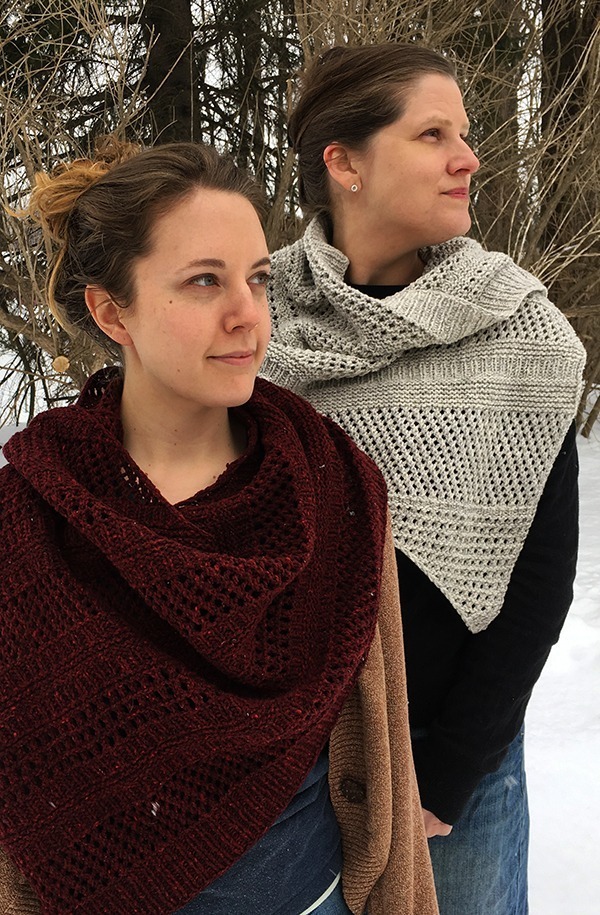 The pattern includes four stitch patterns named after weather patterns (snow, rain, sleet and ice) that can be worked at your discretion.  A bit like a choose your own adventure novel, you can select your stitches based on the weather outside your window, or follow your creative inspiration and knit them as you like.
This asymmetrical shawl pattern designed by Kate Salomon is worked from the bottom up, making each row a couple of stitches shorter than the last.  Your shawl will be worked up in time for warmer weather giving you a light and comforting three season accessory that you'll enjoy in the weeks to come.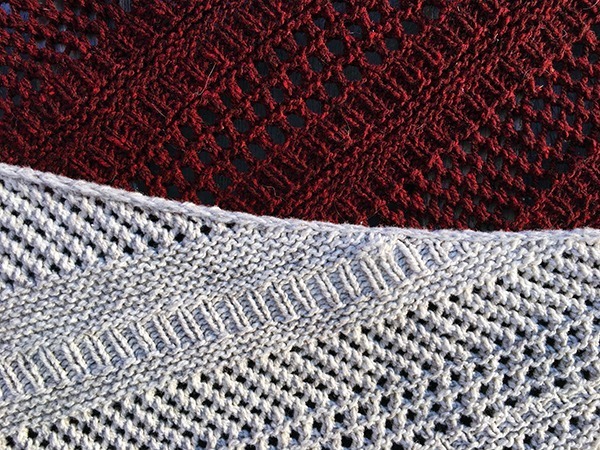 Wintery Mix calls for 3-4 skeins of our DK weight yarns: Cotton Comfort, Mewesic, Alpaca Elegance, Sylvan Spirit or New Mexico Organic.  Shown above, our samples were knit up in Brickhouse Mewesic and Silver Cotton Comfort.  Yardage required to complete the pattern will vary based on the stitch patterns you select so we recommend getting adequate yardage to ensure that you don't run short.
We'll be featuring these two beautiful shawls at our booth in Santa Clara, CA at the STITCHES West Marketplace, this weekend.  We hope that you can drop by and visit us to see them for yourself!  This fun project is one you are sure to enjoy.