Whether Punxsutawney Phil sees his shadow or not, we want to herald in the eventual arrival of spring with a fun knit along that will keep us stitching together through Vermont's mud season.
We'll be casting on this weekend for our Groundhog Day KAL that kicks off this morning, and we hope that you'll join the fun!  All that's required is working on a project that uses either un-dyed shade of our Vermont Organic yarn.
You can share photos and details of your progress by posting here on our Ravelry Group Groundhog Day KAL thread or by posting photos to Instagram with #groundhogdayKAL.
We'll select a random winner from the folks who have completed their project by March 16th, 2017 and posted a photo of their finished project to either Ravelry or Instagram.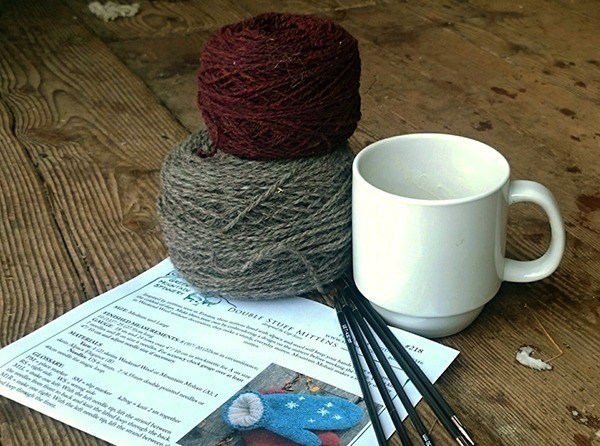 Larisa has decided that its never to late in the season for a warm pair of mittens.  She'll be starting a pair of Cap Sease's Double Stuff Mittens with our grey Vermont Organic for the outer layer and the richly hued Rosehip Alpaca Elegance for the inner layer.
Maureen has a bit more knitting ahead of her, as she has selected to work on Lori Versaci's Barnard cardigan. Knit up in the charcoal grey color, this sweater is sure to be a wardrobe staple that she'll wear all the time next winter.  (We all hope that spring will arrive in southern Vermont before she weaves in her ends on this project).
We'd love to hear from you about your project, please post photos as the mood strikes you so that we can share in your progress.  Happy Groundhog day!