Have you been looking to learn a little bit more about wool in the US?  We found a great article about the history of the American Wool industry among the "pages" of the most recent edition of Twist Collective.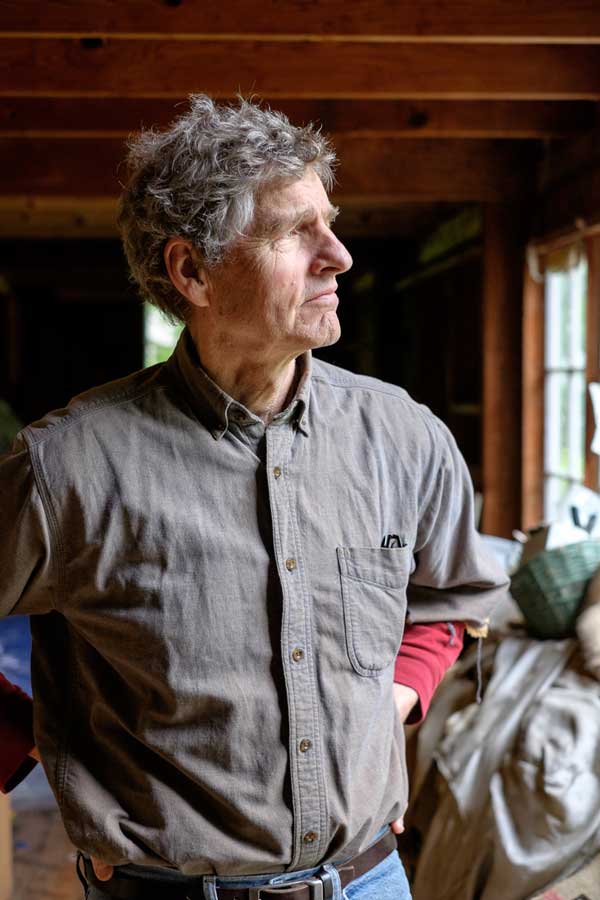 Our very own David Ritchie is quoted.  And the article contains a concise story of the revival of wool production here in the US.  (For the first part of the story that details the arrival of European sheep breeds on this continent with the colonists, you can look here).
You may want to browse around among the beautiful patterns included in this edition.  We have to confess that our favorite is the his and hers versions of Shannonmore designed by Melissa Leapman.
These beautifully cabled pullovers call for Spinnery Weekend Wool.  This 100% wool yarn provides the stunning cable details crisp definition that will showcase your knitting prowess.
And in case you were wondering, Weekend Wool is made with wool sourced from farms in New England and across the US.  The unique blend of fibers features a blend of the soft wools from Rambouillet, Columbia, Targhee and Fresian sheep mixed with the lustrous fleeces from Corriadale, Montadale and Romneys.  The result is a lofty yet durable yarn with great stitch definition.  yum.
(We'd like to extend a very special thank you to our friend Kathy Cadigan for sharing the photo of David you see above that she caught when she visited the Spinnery this spring.)