This week we are proud to share with you another new pattern as well as six new shades of Weekend Wool!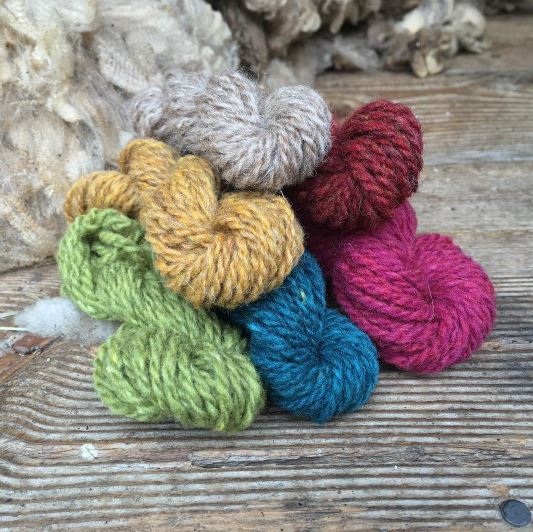 From top to bottom and left to right is Fawn, Pollen, Chestnut, Grasshopper, Teal and Orchid.  These new shades round out our Weekend Wool spectrum with additional rich tones that our friends in Wisconsin are delighted with!
All of these new colors were created by blending our bale dyed wool in the carding process for a unique depth of tweedy color you are going to love working with.  You may want to consider casting on for the Putney Mountain Vest pattern which features a total of four colors of Weekend Wool in the colorful yoke.
And for those of you who prefer to crochet, Maureen has crafted a special pattern for a new accessory you are going to love working on.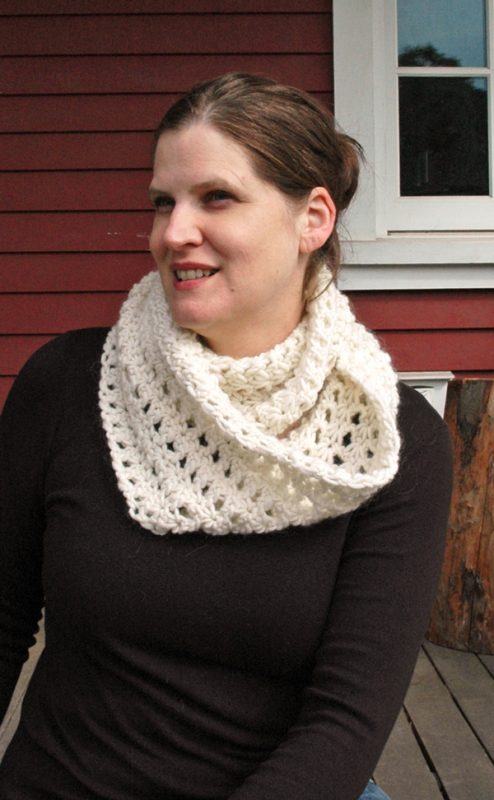 Cowl Up is a cozy accessory is created with the Tunisian Crochet technique.  With 2 skeins of our bulky weight Capricorn yarn and a very large hook, you'll have a finished project to curl up into in just a few hours!  It has been a hit in our booth at Wisconsin and we hope that you'll enjoy it too.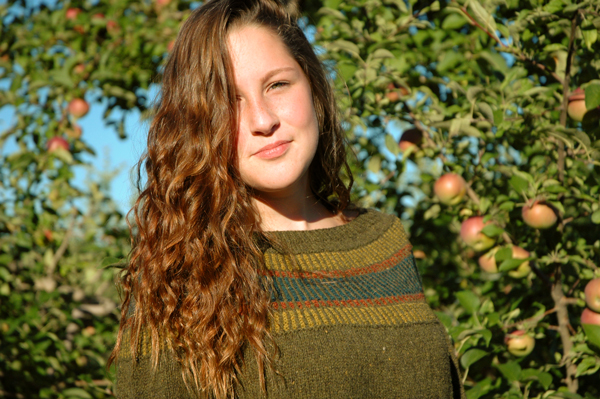 And in just a few days we'll have the finishing touches ready for another circular yoke sweater that you may recognize from our newsletter!  We'll let you know on our Facebook page as soon as the pattern is ready for downloading.
Until then, happy crafting!