If you have "liked" our page or postings on Facebook, you will have already seen some of the beautiful projects that our friend Melissa has created using Green Mountain Spinnery yarns.  We found her projects on Ravelry, and we thought it might be fun to learn a little bit more about Melissa.   We imagine that you will enjoy seeing some of her projects and finding out a bit more about what she loves to work on.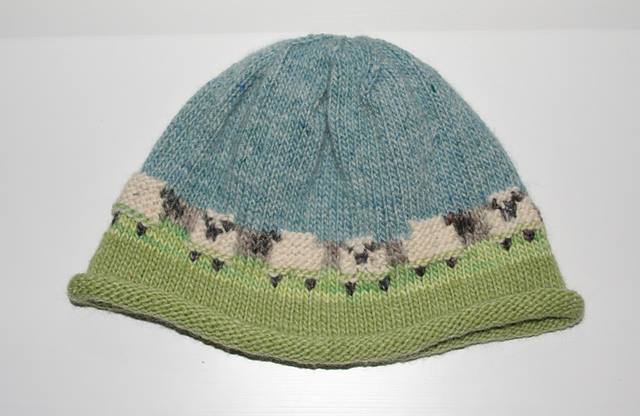 Who taught you how to knit?
One day while exploring, my mom and I saw the book Knitting Pretty: Simple Instructions for 30 Fabulous Projects by Kris Percival.  We bought it thinking it would be fun to learn together.  At the time I had a long commute on the train, so I taught myself how to knit using that book.  About 5 years later I taught my mom; and even later I taught my daughter.
How were you introduced to Green Mountain Spinnery?
My husband, daughter and I had recently moved to New England and I saw an article about the Spinnery in a magazine.  The article mentioned that visitors could go on a tour.  I already loved the yarn and was curious to see how it was made – it seemed like a perfect reason to organize an outing.
We decided to make a girls' trip out of it – my daughter and I met my mom in Putney and spent the weekend.  We explored the area and did many fun things. By far our favorite part was the Spinnery.
Do you have a favorite GMS yarn (and why)? ?
I love all of the colors of Mountain Mohair – they are great for colorwork.  But I bought a skein of Simply Fine (natural) at Rhinebeck and that is hands down my favorite.  I am planning to copy the booth sample of the Holden Shawlette – it was stunning.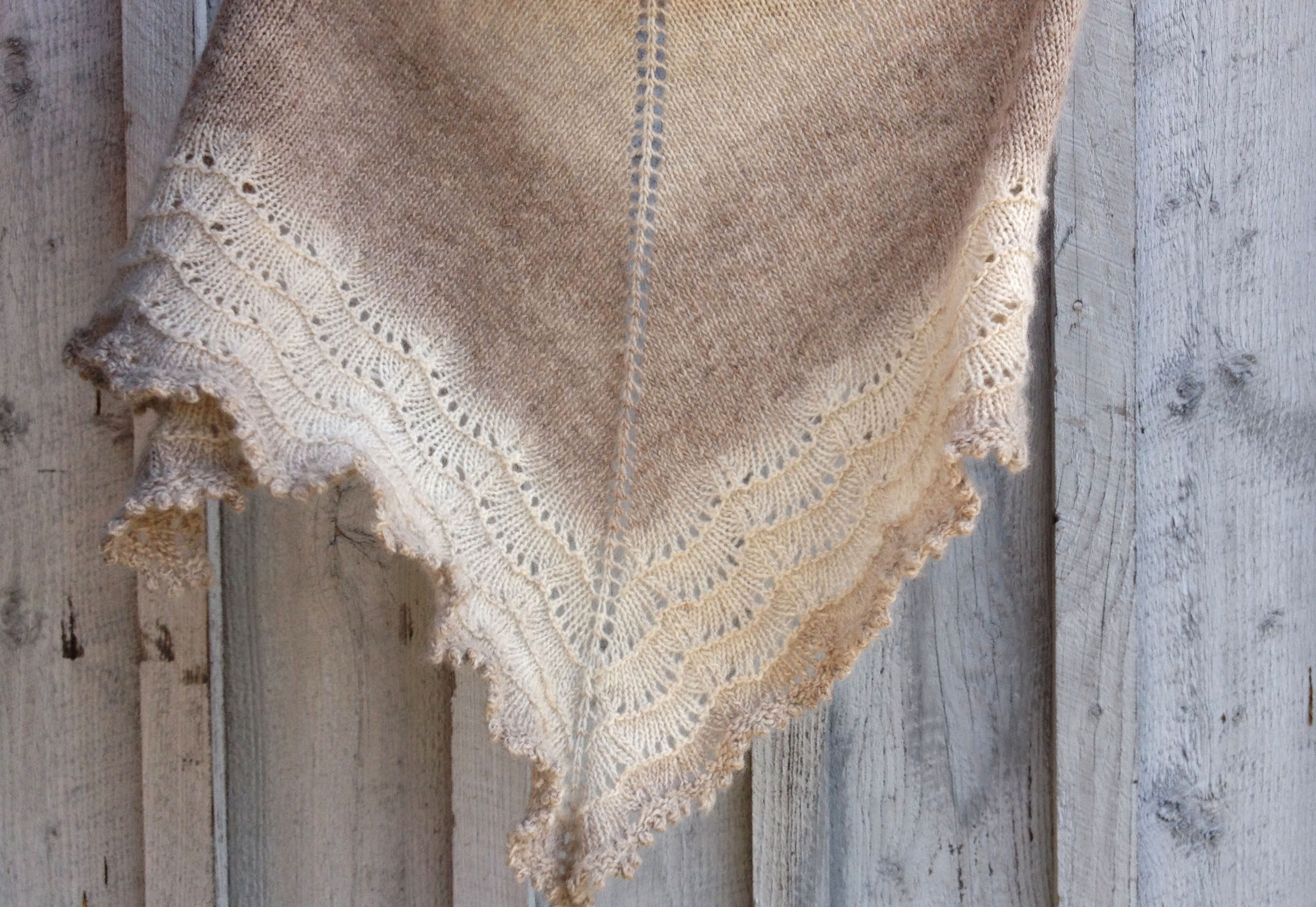 * The Holden Shawlette is a $6 pattern designed by Mindy Wilkes and is available on Ravelry.  Our sample seen above was knitted with a single skein of Simply Fine in the Variegated color.
What technique/skill have you most recently learned?
I recently knit the Lotus Blossom Hat by Melissa Johnson because I wanted to practice stranded colorwork.  It was the perfect project for that, and I knit most of the hat with yarn in both hands – it worked well, and it was a new technique for me!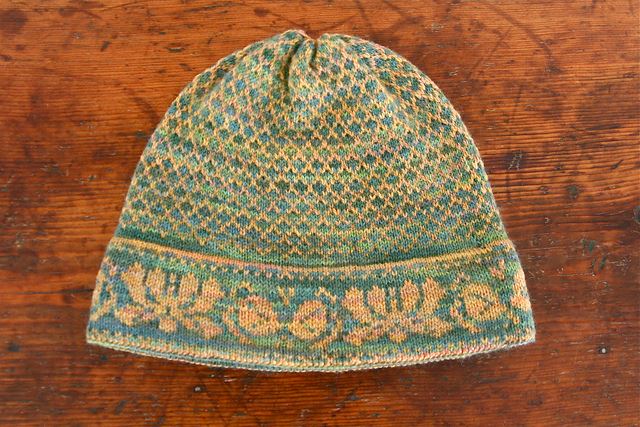 What technique/skill are you eager to tackle next?
I really enjoy knitting socks and am a big fan of DPNs, but I think I need to try Magic Looping.  That is next on my list.
You may want to friend Melissa on Ravelry so that you can see what she's up to.  We know that whatever she casts on will be inspiring for the rest of us.  We can't wait to see what Melissa knits up next!