Baseball season starts this week, and the Red Sox's first home game will be against the Milwaukee Brewers on Friday afternoon.  We imagine that you may be spending some time in front of the TV this weekend, or perhaps you'll be lucky enough to be in the bleacher seats at Fenway Park.  Brrrr!
We thought that we'd celebrate the beginning of baseball season with a super-quick Knit Along that will give you something fun to work on while you are watching a game at home, and a finished accessory to wear if you are headed to the stands and need an extra layer to keep off the chill.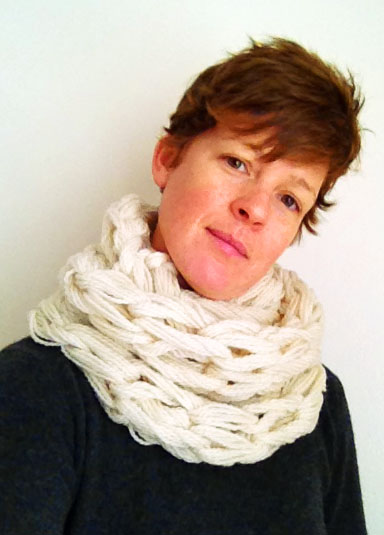 Please join us this week as we all cast on for an arm-knit Infinity Cowl.  Yep, that's right, no needles needed.  This Cowl is knit in a single quick sitting; and you'll be using your arms as needles.
Earlier this week, we cast on with multiple strands of our favorite bulkier Green Mountain Spinnery Yarns such as Capricorn and Green Mountain Green.  And lickety-split, we had beautiful bulky cowls in no time!  I chose to use three skeins of creamy white GMG that I wound into 6 half skein balls so that I could create a REALLY bulky strand.  If you squint your eyes, they look a bit like baseballs.  Using all 6 strands at once as I worked, I had a finished cowl in under an hour!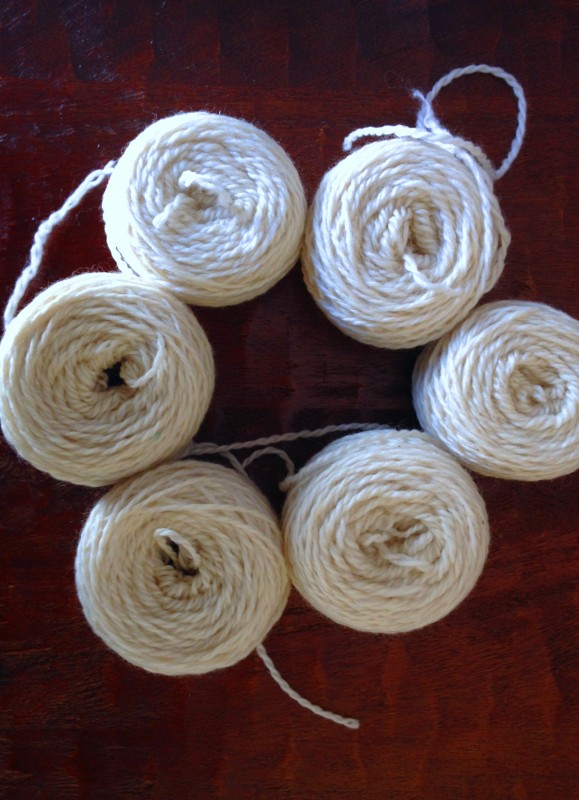 Maureen cast on this afternoon with 2 skeins of Capricorn wound into 4 mini balls.  And she now has a beautiful periwinkle cowl in less than an hour.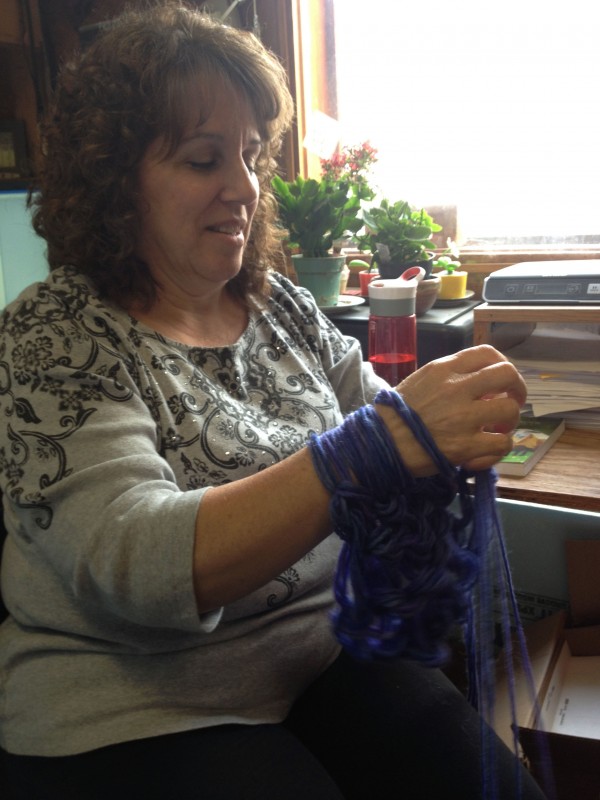 If you'd like to learn how, Anne Weil of Flax & Twine created a series of set-by step tutorials that break the project down into its four steps: cast-on, knitting, binding-off, and finishing.  Or you can check out Simply Maggie's video for a live demonstration.
Join us this week as we get to stitching with our arms,  and share photos with us of your finished projects.  We can't wait to see what you come up with.