To accompany the new yarns that we've been working on this Spring, we have several new patterns releasing this week that we are very eager to share with you.
All of these new patterns will be making their debut at the Maryland Sheep & Wool Festival in Friendship, MD this weekend.  We hope that you'll have a chance to visit our booth there to see these samples in person!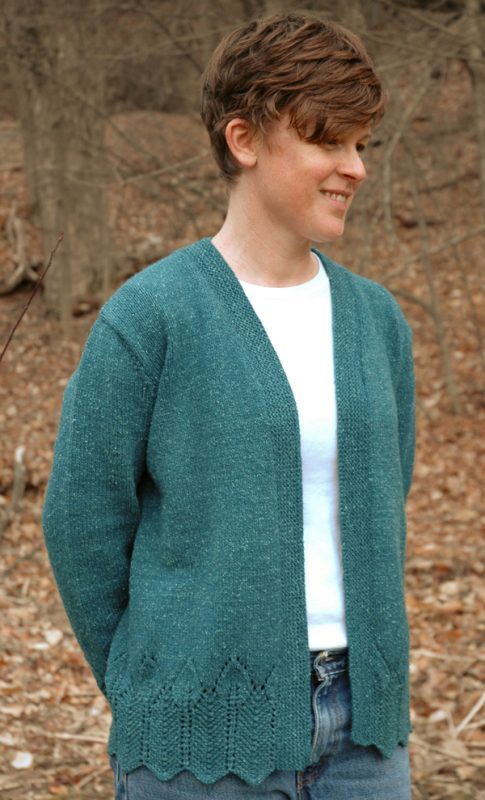 The first is a beautifully practical layering cardigan designed by Maureen Clark.  Coming Up Spring is knit up with Cotton Comfort for a lighter weight summer sweater.  We love having sweaters like this one to transition us through April and May when temperatures tend to vary from day to day and occassionally from hour to hour!
The pattern is knit flat in one piece from the bottom-up.  The sleeves are worked separately and seamed in during finishing.
The delicate botanical lace that runs along the bottom border of the sweater as well as cuffs is our favorite part of this feminine design.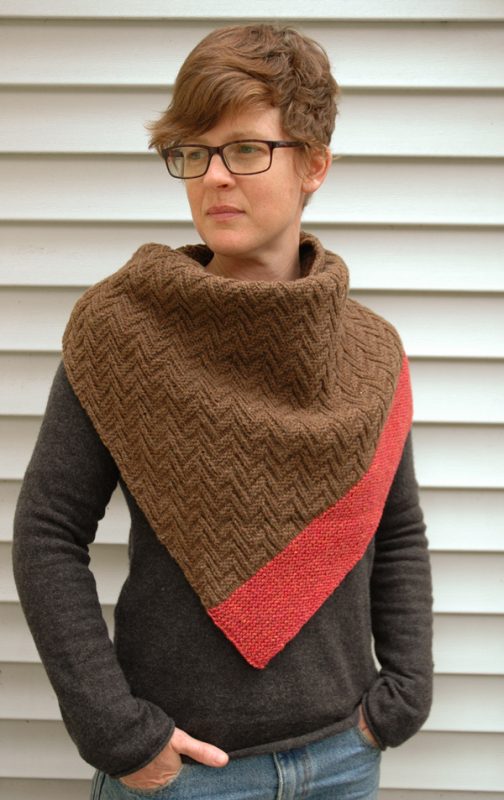 We've also developed an asymmetrical and reversible shawl called Davis & Fuber (named after the Spinnery's carding machine that is celebrating its centennial this year).  Seen here knit up with three skeins of the limited edition Moorit yarn and a contrasting pop of color supplied by a skein of Passionate Kisses Mewesic.
This shawl is comfortingly cozy and still light weight when knit up with any of the Spinnery's other DK weight yarn options: Alpaca Elegance, New Mexico Organic or Sylvan Spirit.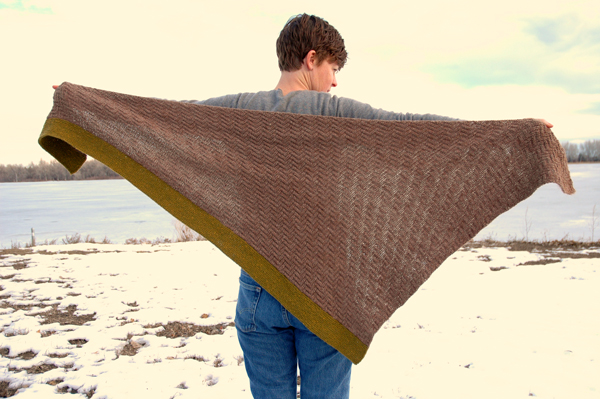 Kate knit up a larger version  of the shawl with 4 skeins of Chai Alpaca Elgance and a pop contrast of a single skein of Mean Mr. Mustard Mewesic.  As you can see, the larger version provides a generous amount of fabric to wrap up in during colder months.
And with those colder temperatures in mind, our Granite Cap was designed to ward of winter's chills.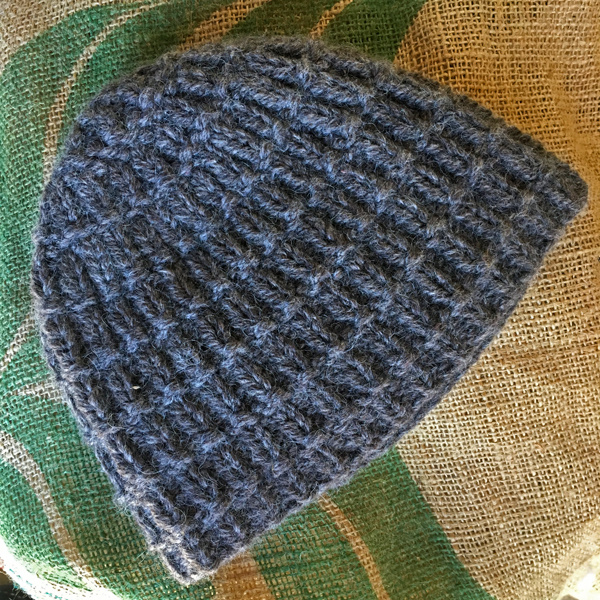 This unisex beanie has a dense ribbed texture that stretches for a custom fit that feels like a hug.  It knits up as quick as a wink with a double strand of Green Mountain Green.
We hope that you enjoy knitting up any of these patterns that strikes your fancy.  We'd love to help you with your yarn selections, so plan a visit to the Spinnery or give us a call at 800-321-9665!