As the first skeins of Lana moved through production, Maureen began envisioning a gradient version of this 100% wool fingering weight yarn.
With faded vintage cotton fabrics in mind, Maureen worked with Laurie on a blended yarn that combined increasing amounts of bale dyed wool to undyed fiber to create a very gradual gradient that extends over hundreds of yards.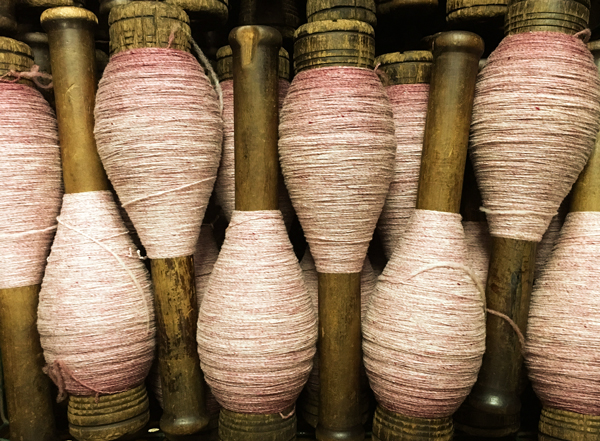 Since the color change is so gradual, we decided to offer the yarn in a three skein bundle that includes all three different shades of color.  This means that you'll have 1200 yards of beautifully elastic lofty yarn to play with for all kinds of light weight projects.
The yarn works well at a wide range of gauges.  Kate has used a US 3  for roughly 6 stitches per inch and Maureen has been using a US 7 and achieved a lush 4 1/2 stitches per inch.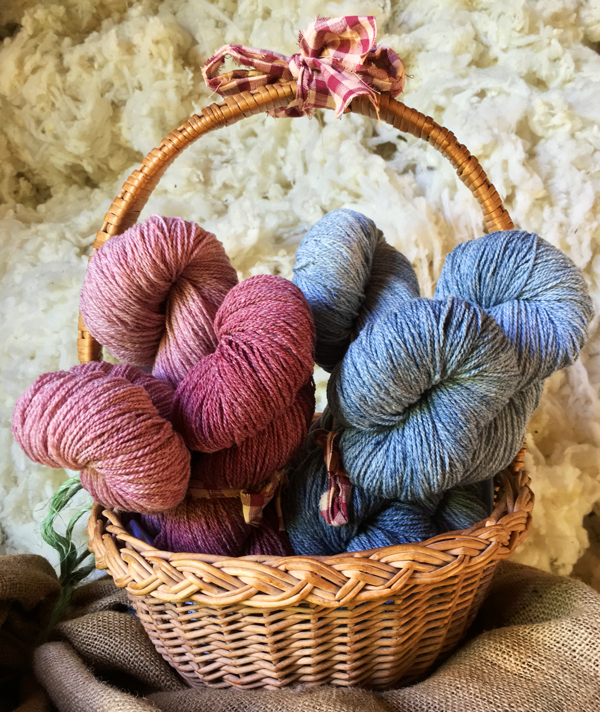 Our Lana Gradient Bundles are currently available in two color ways: Gingham on the left and Dungarees on the right.  They could be beautifully utilized for many of the three color shawl patterns on Ravelry such as the ever-popular Color Affection designed by Veera Välimäki.
Maureen cast on without delay and has already created a new Spinnery pattern that features the soft blue Dungarees yarn: Jordache — named for the acid washed skinny jeans we all tried to squeeze into in the 80's.
Summertime is perfect for fond nostalgia, and what better way to re-invent a retro fashion trend, than to give it a new spin that makes it more wearable and more useful.  This generous shawl features a comforting elasticity that makes wearing it feel like a soft embrace.  (A far more pleasant experience than wriggling into our favorite jeans from High School).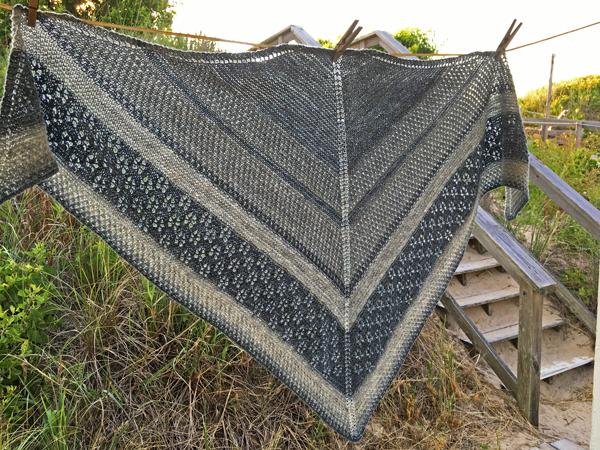 Maureen's pattern is beautifully charted for easy success.  The large sections of repeated texture make it readily memorized; it could be a perfect project for travel knitting.  We hope that your summer holidays give you plenty of time for relaxed stitching.