We are so looking forward to the New York Sheep & Wool Festival in Rhinebeck, NY this weekend.  Every year, all of us that return for the fun wear our hand knits looking forward to the accolades and recognition that are such a rewarding part of the day.
You will be hard-pressed to find another group as appreciative of a beautiful shawl or sweater, because they know exactly what kind of time and patience was required.  It's likely that their outfit was created with an equal amount of love and care.
You'll see hand knits that you would never know were still on the needles just a few hours earlier.  Social media sites like Facebook and Instagram become filled with photos of late night and last minute steam blocking and seaming. Laughed confessions of car knitting on the way to the festival abound.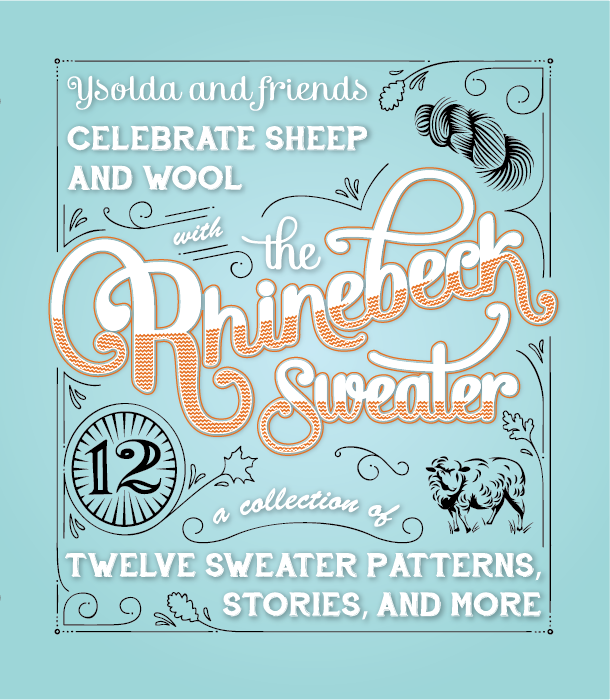 The Rhinebeck Sweater phenomena was formalized in 2013 in part by Ysolda Teaque's book that features a dozen stunning sweaters patterns inspired by the gathering.  They were created by 12 different designers who selected yarns that could be purchased from among the Festivals vendors.
The book is filled with beautiful photos shot at the Festival that provide you with a chance to relive the weekend from your armchair any time of year.  And the inclusion of Ysolda's thoughtful interviews with the folks who grow, spin, and dye these yarns gives the reader a rich history that can sometimes be hard to glean directly from the producers due to the crowds and hectic pace of the weekend.
Included in these pages you'll find Gudrun Johnston's Pippin sweater which was created with Spinnery Weekend Wool. You'll find some terrific new colors to choose from in our booth this year!
But that's not all.  Since last year's festival we've added other new yarns that you'll want to see, feel and possibly smell.
Our Sock Art Lana is a 100% wool 2-ply fingering yarn that knits up into beautiful shawls (like our Jordache pattern) and lightweight sweaters (like the Hatteras Cardigan).  We have two different yarns comprised of Moorit merino fiber that is naturally soft and beautifully hued; a fingering weight single-ply and a DK weight 3-ply.  This year's batch of Yarn Over is as utilitarian as you remember, comes in two shades (grey and a faded red), and has been worked up into the Beekeeper's Smock.  This quickly knit pullover has been a hit at this season's other festivals.
Along with these new yarns, we'll be featuring all of our new patterns in our booth.  Stopping by will give you a welcome chance to see some of the patterns you've seen on Ravelry, our website and on Facebook.  We know that it can be invaluable to check them out in person and get a closer look at elements that may be difficult to distinguish in a photo.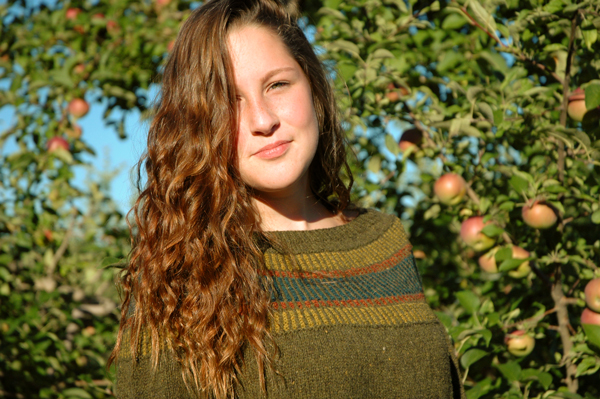 We'll have several different versions of Maureen Clark's Corrie.  This yoked pullover can be worked up with 4 complementary colors of Mewesic; and you'll have a ball selecting your favorites from among the 13 shades we'll have sweater quantities of.
We'll also have all of Cap Sease's new accessory patterns: the Beinecke Cowl, the Guilford Shawl and the Athens Key Hat.  If you prefer working with bulkier yarns, we have several projects for last minute gifts.  Maureen has crafted a cozy infinity cowl with Tunisian Crochet techniques (Cowl Up). And Kate Salomon has created the Granite Cap that can be knit with a single strand of bulky yarn, a double strand of worsted or a triple strand of DK for three very different looks.
We hope that no matter what you enjoy working on, we can provide you with a whole winter's worth of beautiful projects that will keep you and your loved ones warm and woolly!
The fun starts at 9 am tomorrow morning.  We can't wait to see you there.