We reorganized one of our display walls last week in order to incorporate the newest colors of Sylvan Spirit into our DK wall of yarn.  This inspired us all to pick out skeins for a FREE shawl pattern that has been topping the popularity charts on Ravelry this month.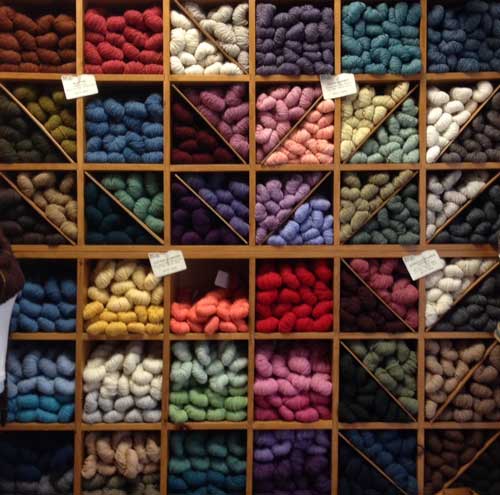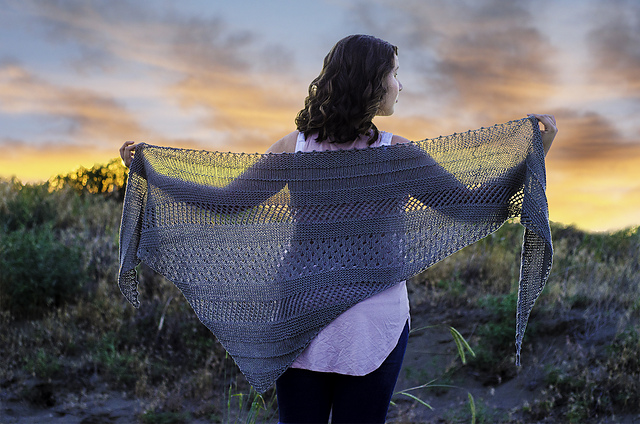 Larisa and Maureen are both drawn to working with Sylvan Spirit.  The 50/50 blend of wool and tencel creates an enviable drape that will look terrific when paired with this pattern.  Larisa wants to work with Sterling and Maureen wants to cast on with Jade.  Kate is interested in playing with a bolder color and is considering Cotton Comfort in Yarrow.
Are you tempted to cast on for this beautiful pattern in one of our delicious DK yarn options?